Top 30 Most Inspiring Expat Bloggers in 2017
We have listed 30 of the most inspiring international bloggers. Bloggers in our list write about living abroad as an expat or living a traveling lifestyle.All featured bloggers have some unique perspective or area of experience to share. You will find good advice for your travels and living abroad. Regardless of your nationality or current and future locations.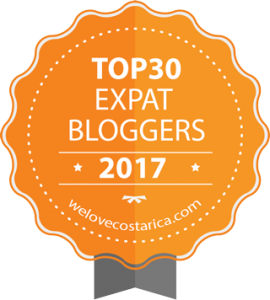 Canadian expat in Portugal
Gail Aguiar, a Canadian who traveled the world before settling down in Portugal. The site offers useful content for both expats and travelers. Gail has added beautiful photography to go with her writings.
U.S. expat in the Philippines
Henry 'Reekay' V has called Philippines home since 2012. Henry's blog and podcasts help you with all you need to know to adjust to the local culture. The forum section lets you interact with other expats.

Filipina in Singapore
Honey likes to write about travel, food, books, and life. Honey has made her blog a valuable information resource for fellow expats.
UK expat living in Japan
JM Hewitt has lived in Japan since 1991. In his blog, JM writes about all things Japanese. The blog also offers videos to go with the writings.

Filipina in Malaysia
Mimi has lived in Kuala Lumpur since 1993. In her blog, Mimi shares her experiences of living in Malaysia as well as her delicious recipes.
U.S. expat in France
Jennifer writes about adjusting to the French culture and enjoying life every day. This blog tells expat's experiences from an American perspective.
U.S. expat in South Africa
Sine lived in South Africa from 2010 to 2013. She still blogs about her experiences there. Sine does a fantastic job of debunking myths about the country she lived in, and the continent as a whole.
U.S. expat in Goa, India
Rachel blogs both as a traveler and an expat. Read about her adventures and learn about the colorful life in India at the same time.
U.S expat in Ecuador
Dorothy writes about clean eating and healthy living in the beautiful Ecuador. She treats her readers with tasty recipes and useful tips for easier expat life in Ecuador.
U.S expat in Italy
The beauty, tradition, and history of Amalfi Coast, through the eyes of a writer and historian. Vivid writing and beautiful photography will make you want to experience Italy yourself.
U.S. expat in Netherlands
Linda shares her experiences, both good and bad, about living abroad. She shares even the odd ones for your entertainment.
Filipina living/traveling as a digital nomad
At 21, Aileen quit her corporate job to follow her dreams. She made it happen! Today, she is a successful digital nomad living a travel lifestyle.
U.S. expat moving around the world
Jessie is an expat on the move – she follows her husband around the globe. She writes about everything she sees and eats on the road from one country to another. And anywhere between.
Polish expat in Netherlands
Olga writes about parenting, multilingualism and being European. A good resource for expats with children as well as for the ones willing to migrate to Europe.
U.S. expats in Netherlands
A family of four, traveling together and doing things as a family. A fun source of inspiration for expat and traveling families!
British expats living in Singapore
A young expat couple Blogs about their life and adventures in Singapore. Not to forget the foods they enjoy.

Australian expat/traveler living in Fiji
Emma writes about travel and life with a touch of warm humor. She also offers valuable advice for expats moving to Fiji.
British expat in the Czech Republic
Ricky is a Chaplain in the English-speaking Anglican Episcopal congregation in the Czech Republic. In his blog, Ricky reflects on ministering to English-speakers.
U.S. expats in Colombia
Karen and Peter are "in love with food and the growing restaurant scene in Bogota, Colombia." They have dedicated their website to share the best of Colombian cuisine.
American traveling the world
Tamara aims to inspire black Americans to get out and explore the world. Get inspired about life goals and learn how to start traveling and finding your true passion.
U.S. expat in Israel
Liz has been writing about expat life since 2004. She blogs about everything in her life from the viewpoint of a U.S. expat in Israel.
British/Australian expat in France
French culture, travel, and expat issues. All mixed with a plenty of photography to bring the writings into life.

Filipina expat living in Oman
Joanna loves traveling, health and fitness. She shares her adventures as an expat and traveler with great enthusiasm.
U.S. expats in New Zealand
Rhonda Albom, with her family, has visited more than 50 countries. Rhonda captures the essence of traveling through her camera. She also writes advice for New Zealand based expats.
U.S. expat living in Kenya, Africa
This blog is about being an expat mom. Being an expatriate parent can be challenging. Advice and experiences in the blog will help other parents living abroad.
Lithuanian expat in Indonesia
Viktorija shares her personal experience of living and traveling in Indonesia. Practical information for both travelers and those how are planning to stay longer.
Australian blogging about Asia-Pacific
Nicole shares her experiences of living in China and Hong Kong, and traveling Asia. If you plan to travel in Asia-Pacific region, Nicole's blog is the one to check out.
British expat living in Berlin, Germany
An expat blog with a focus on culture, history, and travels. And British-German lifestyle, of course.
UK expats in Canada
Emma and Stewart have done a great job to understand everything about Canada. They have even managed to find great bargains and freebies available to anyone on a budget.
Australian expat in London, UK
Kamila takes us through her experiences as an active young expat in London. She also has great advice for anyone traveling with pets.
Are you into beautiful Costa Rica?
All interesting things you want to know about Costa Rica are right here in our newsletter! Enter your email and press "subscribe" button.