How To Sell Your Own Home, Condo, Apartment or Land in Costa Rica. Advertise here for less than .82 cents per day.
Would you like to show your Costa Rica home to thousands of serious real estate buyers who have the money and are actively looking to buy Costa Rica real estate?
If so, this website is the place for you. Our website about Costa Rica real estate:
Has more comprehensive information about Costa Rica real estate than any of our competitors
Has over 25,000+ VIP Members, many of whom are looking to buy their home in Costa Rica within the next few years.
Creating a listing with us is easy and inexpensive. Show your Costa Rica real estate to enough qualified buyers and you will sell it.
How To List Your House With Us
1. Payment Confirmation
Before you can start the process of listing your private home for sale by owner, we charge a small fee of $299 USD. This is much cheaper than traditional listings – we will keep your listing up for 365 days for only 89 cents a day! We use PayPal for payments and you can order now by clicking on the button below or the link here.


Please note that we use the same payment page for rental properties and properties that are for sale by owner.
2. Creating Your Listing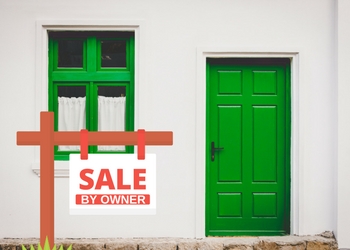 As soon as we have confirmation of your payment, you will become a subscriber to WeLoveCostaRica.com and you will be automatically directed to a special page on our website.
This page will have all the details about what you should include in the article that you write about your Costa Rica Home For Sale By Owner, as well as how to send us that information.
And that's it! Remember that most real estate buyers will be coming from the USA and will have to arrange flights and accommodations, which means that selling your home can take some time. This is why we make it easy for you to have your home featured for 365 days.
Further Questions?
Please feel free to contact us here.
Why List Your House With Us?
For about US$.82 per day you can email us your article and photos, sell your home yourself and keep the thousands of dollars that you would normally pay in real estate commissions!
WeLoveCostaRica.com was created by the author of one of the best-selling books about Costa Rica real estate – How To Buy Costa Rica Real Estate Without Losing Your Camisa.
Your Costa Rica home can be featured with full colour photographs.
Your home for sale could be seen by thousands of the over 20,000+ VIP Members of WeLoveCostaRica.com
WeLoveCostaRica.com probably has one of the most active (and informative) Costa Rica Discussion Forums.
WeLoveCostaRica.com has excellent search engine rankings and far more website traffic than Costa Rica's largest circulation real estate magazine
Our email newsletter is normally delivered to over 20,000 people every week and features the most up to date information about Costa Rica real estate.
Please note that the VIP Members of WeLoveCostaRica.com are probably the best educated Costa Rica real estate buyers out there so you will need to make sure that all the information that you give us about your Costa Rica real estate for sale is 100% accurate!
Testimonials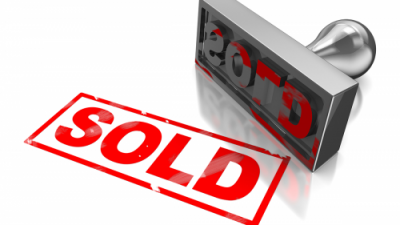 VIP Member Email From Mitch K. in California.25th April 2012 at 11:41 AM
"We tried for months, actually a couple of years to sell our house through local and national realtors, through Craigslist, and through Viviun. We got into weak negotiations and incomplete escrows twice through those sources! It wasn't until we joined Andrew Makarik at WeLoveCostaRica.com that we actually started to see well qualified buyers who were seriously looking to purchase our home.
Within a week we had several inquiries. We continued to get between five and ten emails requesting info each week which allowed us to have multiple offers in a down market! Within two months we engaged in a legitimate deal which resulted in the sale of our home.
We should have ponied up the yearly fee a lot sooner, it would have saved us tons of time and money. Thank you Andrew for being on top of it like no one else!" – Truly Satisfied Customer Mitch K. in California.
VIP Member Email From Chantal Edgar in Canada11th May 2011 at 12:33 PM
"I want to thank you for the wealth of information you have on your site and the personal feedback and guidance you have provided in regards to the current market. We listed our property FSBO on your site and received a multitude of referrals from you that were very solid which lead us to an amazing couple who purchased our place.
With a good information site like yours and our wonderful lawyer this process was completely painless."
Costa Rica Realtors & Developers Need Not Apply!
We recommend real estate professionals and developers every day but, this service is NOT available to real estate brokers, this service is for private Costa Rica homeowners who wish to sell their homes themselves.
You can see some examples of the homes we have For Sale By Owner here.
Any questions? Please feel free to contact us here.
Are you into beautiful Costa Rica?
All interesting things you want to know about Costa Rica are right here in our newsletter! Enter your email and press "subscribe" button.