Costa Rica Dental Tourism With Blue Cross Preferred Dentist Dr. Mario.
Costa Rica is a land of endless destinations and attractions with an emphasis on natural beauty exemplified by sparkling lagoons, breathtaking waterfalls and a bright and friendly dental staff headed by Dr. Mario, a second-generation dental expert. Costa Rica dental tourism generally begins with a dental problem that probably causes you pain both in your jaw or teeth and in your wallet, but the trip is definitely worth the time.
Guided step-by-step by American ex-pat, Charlie Dennard, dental tourism Costa Rica becomes both a medical procedure (or several if required) and an unforgettable experience in the vibrant beauty and safety of a Central American country with plenty to offer both adventurous tourists and those seeking a top-notch Costa Rica dentist. Treatment begins with a pleasant greeting at the airport or a meeting at the Costa Rica dental office, and it ends with a satisfied patient who loves their new smile and appreciates the cost savings.

Check out our post on Costa Rica Dental Vacations!
What is Dental Tourism in Costa Rica?
Costa Rica dental tourism is simply traveling abroad to receive medical, cosmetic, and dental surgery in safe, state-of-the-art facilities performed by world-class medical professionals normally at substantial savings. The dental professionals at WeLoveCostaRica.com represent that definition of medical tourism in every way.
Medical tourism exists to meet a need. Combining that much-needed dental surgery with a spectacular background of Costa Rican waterfalls, amazing adventures and gorgeous scenery is just icing on the cake when it comes to dental work in Costa Rica.
Costa Rica dental tourism exists to meet a need. That need can reflect skyrocketing medical costs that make quality care unaffordable, unavailability of advanced procedures, an inordinate waiting time to receive treatment or having to make a medical/dental decision that can make or break your financial future.
Each dental procedure, including extractions, implants, bridges and fillings that is available in your local dentist's office, is also available in the office of Dr. Mario. From simple x-rays to a complete mouth restoration, this Costa Rica dentist has the state-of-the-art equipment and years of experience that make each patient sincerely happy to travel abroad for that much-needed dental work.
How To Prepare For Your Costa Rica Dental Visit
Dr. Mario's Costa Rica dental clinic is similar to dental clinics in other countries. It is modern and well-equipped. Your visit will be similar to a visit to your regular dental clinic.
Ensure that you have a complete and recent set of dental x-rays available prior to requesting any type of dental repair or surgical estimate. This is extremely important since dental estimates are almost impossible to provide without x-rays and your dental history.
Coordinate all travel plans with your patient consultant or a trusted travel agent. The patient consultant can help to coordinate flights, book hotel or bed and breakfast rooms, and ensure that you understand the important parts of traveling to a foreign country including taxi services, vehicle rentals or something as simple as a meal at a local restaurant.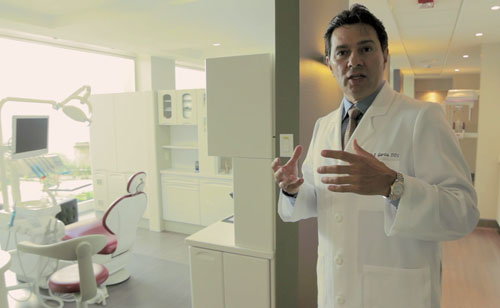 Make sure you know how you're going to pay for your dental work and if the dentist Costa Rica accepts your form of payment including cash, credit, or insurance.
If you choose to use your dental insurance, make sure the dental work in Costa Rica is covered by your plan.
Just like any medical visit, make sure you know if you have any allergies to medicines.
Do you have intense dental anxiety or fear? Make sure you notify the patient consultant – let them know prior to arriving in Costa Rica to ensure that they can accommodate this if needed.
Quality of Dental Care in Costa Rica
The quality of dental work in Costa Rica compares extremely well to the quality of dental care in many other countries, including the United States. Costa Rica has an excellent healthcare that has been ranked the first in Latin America by the World Health Organization in 2015. This ranking was actually higher than the ranking given to the United States.
Dental tourism in Costa Rica has increased from approximately 500,000 people from the United States in 2007 to almost 1.5 million Americans in 2014. This means that dental clinics in Costa Rica are accustomed to providing excellent care to foreign travelers while saving 30 to 60 percent on dental procedures performed in a safe and modern clinic setting outside of the United States.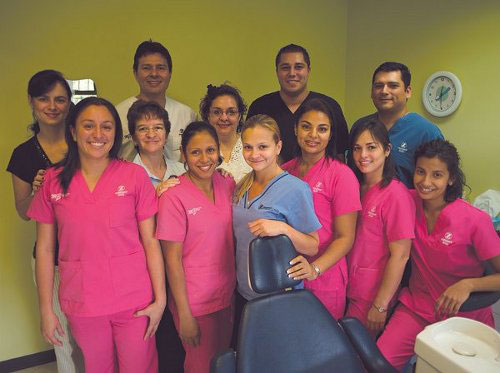 Costa Rica is ranked well among countries that offer dental tourism and often saves travelers up to 40 percent on medical cosmetic procedures. The quality of dental care in Costa Rica is coupled with a friendly and inviting atmosphere for foreign travelers along with the natural beauty of the country that makes even dental visits much more pleasant. Costa Rica's close proximity to the United States ensures that dental patients do not have to spend long hours flying home following dental work in Costa Rica.
Dr. Mario has been in private practice for over 20 years and provides high quality dentistry at an affordable price to patients coming mainly from the United States and Canada. This particular Costa Rican dentist was trained by the "father of sub-periosteal implants," Dr. Leonard Linkow.
Dr. Mario discovered a fascination with the exactness of the surgery required and desired to be on the cutting-edge of this dental technology. He quickly applied to the University of Miami School of Medicine where he graduated as a dental implant specialist and an oral surgeon.
He went to Jackson-Memorial Hospital in Miami for his residency where his skills were tested with emergency cases that ranged from massive head trauma to gunshot wounds. His skills were refined quickly and he returned to Costa Rica as the very first Certified Dental Implant Specialist in the country's history.
All of this education resulted in a thriving dental practice located in a new, multi-million dollar and state-of-the-art facility that is completely equipped with its own laboratory. Dr. Mario is one of the preeminent dentists in Costa Rica with clientele that includes the former President of Costa Rica, Laura Chinchilla.
Common Reasons to Choose Costa Rica Dental Tourism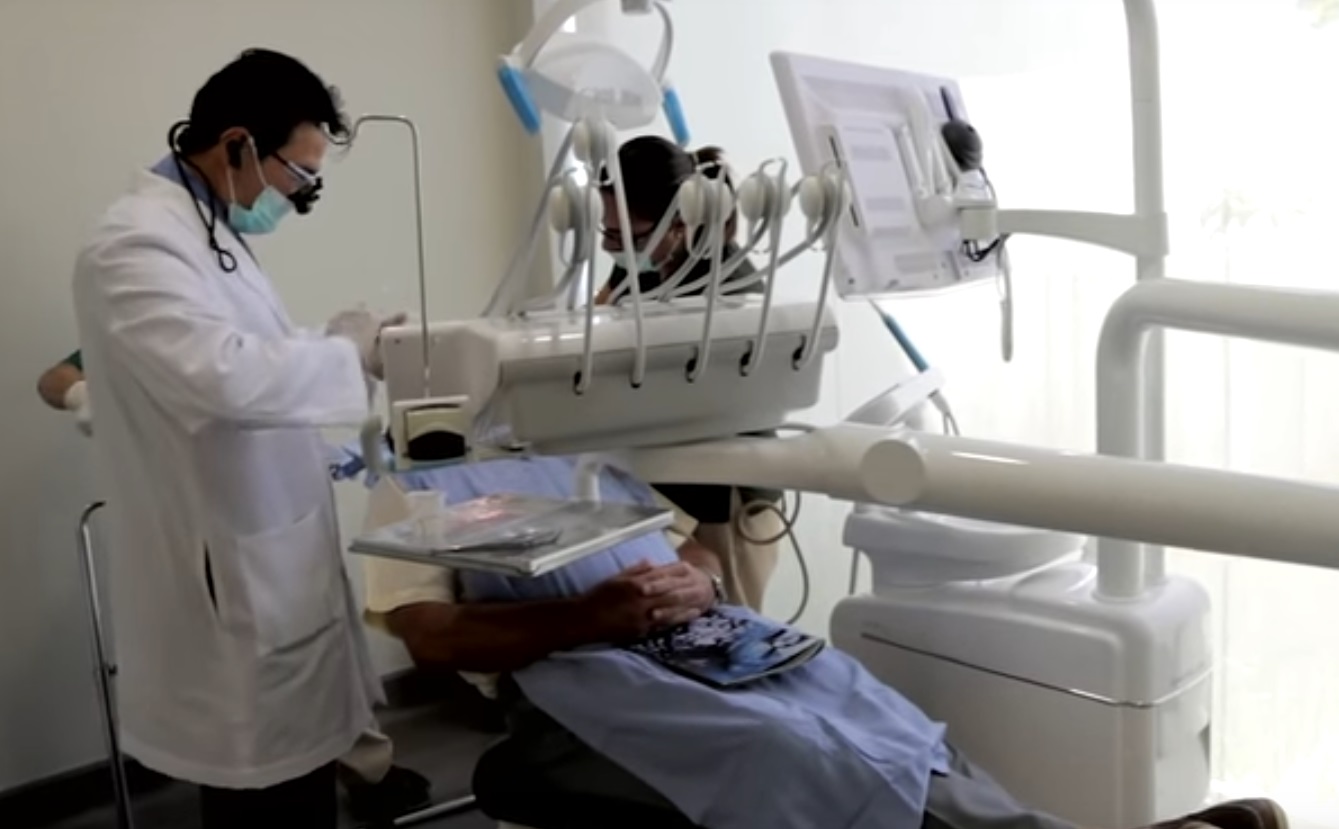 There are several common reasons to choose Costa Rica dental tourism. This includes the obvious cost savings when compared to the same dental procedures in countries like the United States and Canada. Many people choose a Costa Rican dentist because their own country does not have the same quality of dental services as are available in Costa Rica.
Some dental tourists choose to travel for dental work because certain dental procedures like implants or complete dental reconstruction are not available in their area or are so expensive that they are totally out of reach for the average patient. Another variety of dental tourist enjoys the adventure that goes along with the travel to a foreign country while still remaining practical and saving money on the important dental care that they have avoided or procrastinated with at home. The ease of communication, the constant contact with a friendly dental liaison and the state-of-the-art dental clinics are also major reasons that travelers choose Costa Rica dental tourism.
REASON 1 – The Cost of Dental Care
With the prices of dental care on the rise and an often difficult economy, the cost of dental care is probably the main reason that patients choose to utilize an excellent Costa Rican dentist rather than pursuing dental care in their own country. With a cost savings of up to 60 percent, dental care in Costa Rica can be quite a bargain even when airfare, travel time and the cost of lodging.
Research has shown that almost 100 million Americans avoid routine and preventative dental care due to the substantial out-of-pocket cost. Even with dental insurance, more complicated dental procedures that arise from avoiding routine care can be so costly that they become catastrophic to families on a tight budget. With almost 30 percent of the American population avoiding dental care because of the prohibitive cost, it is no wonder that people turn to dental tourist to both save money and receive high quality care in a friendly and safe atmosphere.
Some companies that provide dental insurance to their employees encourage them to find the least expensive dental care options. Insurance companies that include Blue Cross and Blue Shield and Cigna Dental are available to cover many of the dental procedures that are performed by a Costa Rican dentist, even when you have traveled out of the United States for dental care. It is always important to check with your dentist in Costa Rica to ensure that he or she accepts your dental insurance along with your form of payment prior to beginning dental procedures.
REASON 2 – Quality Dental Procedures on Your Schedule
In many areas, quality dental care is not available or the standard of care is lower than the standard found in dental clinics in Costa Rica. Some of the more uncommon dental procedures or the more complicated procedures might not be available to the patient at all. Visiting a dentist in Costa Rica might be the best way to resolve dental problems without worrying about visiting an expensive dentist over and over without the satisfaction of a beautiful and pain-free smile.
In general, dentists in the United States and many other countries keep office hours that are just a few days each week and offer no weekend or evening appointments. A dentist in Costa Rica is available to fit your schedule and provide you with the standard of care that you expect without the unreasonable "jumping through hoops" that is required when you try to get an appointment with your regular dentist. Many patients visit the local emergency room rather than waiting for a dental appointment and travel to Costa Rica allows for the completion of many dental procedures in a single experience.
Patients who live in very rural areas often have no access to state-of-the-art dental care unless they travel to a large city. This traveling requires considerable time and expense that could be spent in Costa Rica enjoying the spectacular scenery while getting the same quality dental procedures at a much lower cost. Dental tourists from poor countries can find immediate relief for dental problems without the high cost of traveling to the United States or Canada for extensive dental procedures.
REASON 3 – Dental Care Can be Combined with an Amazing Trip
No one wants to spend their time visiting the dentist. The wonderful part of becoming a Costa Rica dental tourist is that all of that dreaded dental work can be combined with a spectacular Costa Rican Trip. The country of Costa Rica is blessed with not just state-of-the-art dental clinics and excellent medical care, but also with breathtaking beaches and miles of shoreline that beckon to travelers from all over the world.
The dental care liaison ensures that your visit to a Costa Rican dentist begins with the flight that you choose and ends with wonderful memories of a beautiful country that last a lifetime. When visiting Costa Rica for some of the most common dental problems, dental tourists are also able to enjoy the sights and sounds of a foreign country known for its spectacular scenery, incredible art and science museums and delicious foods.
From the Corcovado National Park to the exciting streets of San Juan, guests of the country have no trouble staying busy and enjoying every minute of their dental tourism experience. The dental liaison provides each traveler with a selection of local restaurants, access to a rental car or taxi services to and from the Dr. Mario's dental clinic and ideas for spending those extra hours enjoying a fun Trip.
Travelers to Costa Rica spend a few days or even several weeks enjoying the sun and sand while they get the excellent Costa Rica dental care in a modern, clean and comfortable dental clinic that makes each visit much more than just a simple Trip.
Costa Rica Dental Prices
Dental prices in Costa Rica compare well to those in both the United States and Canada if you are on a journey to save money. For many of the standard procedures, dental prices are 30 to 60 percent lower than at home.
Dr. Mario's pricing is clearly listed and makes it simple to get an idea of what you are going to spend to get the dental services that you require. Keep in mind that recent x-rays and your own
Individual dental condition can affect the pricing.
Pricing
Consultation w/X-rays $50
3D Tomography $235
Cleaning $50
Extractions
Exposed Root $50
Erupted/Surg $100
Wisdom Ext $200
Wisdom Surg $250
Root Canals $380
Post and Core $125
Crowns
Provisional $75
Metal/Pore $450
Zirconium/Pore $550
Monolithic Zirconium Crown over Implant $650
Bridge ea Tooth $650
Zimmer Implant $850
Bone Graft $350 and up
All on 4 Permanent Dentures
All Acrylic Bridge $8000 each
Cast Metal Bridge $9800 each
Titanium Bridge $13800 each
Zirconium Bridge $15800 each
Cosmetic Dental
Porcelain Veneers $450
Porcelain Inlay/Onlay $350
Zoom Laser Whitening $350
How to do Dental Tourism the Right Way
To do dental tourism the right way, it is definitely important to understand the entire process. First, your dental liaison will be the person to guide you step-by-step through the entire experience. You can begin the process by picking up the phone and calling the United States number for Dental Liaison Charles Dennard, who has worked with Dr. Mario for several years. The person answering the phone will speak to you in English, and you will not have to deal with an answering service.
You will answer a variety of questions about the dental procedures that interest you, and any questions that you have will be answered immediately. Your liaison will suggest that you gather a complete set of recent x-rays or plan on having x-rays and a consultation with Dr. Mario when you arrive in Costa Rica. The dentist will create a treatment plan based on your records, and if you accept that plan, the travel plans begin. Your liaison will keep in touch with you as your flight plans are made, and will even meet you at the airport in San Jose.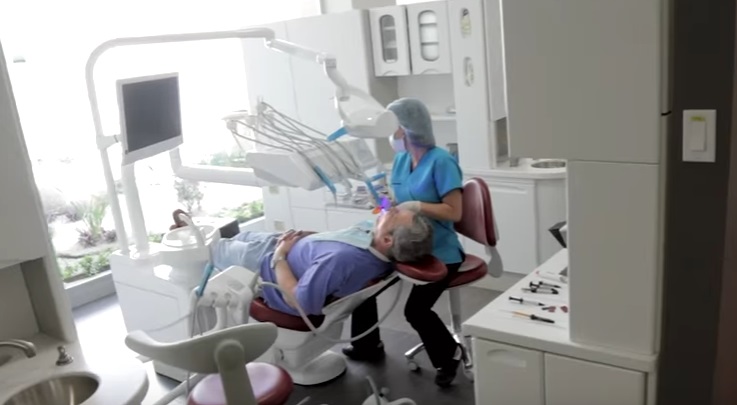 Following your meeting, lodging is arranged at one of several lovely locations. These can include a hotel or a bed and breakfast depending on your needs and your budget. You become a guest for breakfast or even lunch at local restaurant where you will begin to learn to navigate the streets close to the dental office and you might even find some tourist attractions that you would like to visit. Once you are settled in your lodging choice, your liaison helps you with information like bus routes, taxi services and even helps to coordinate all of your dental appointments with Dr. Mario.
The service even includes access to your liaison 24 hours a day, making it simple to get your questions answered and your needs taken care of in a timely manner. You are accompanied to each and every appointment, and if you have questions or concerns, your liaison is there to act as an advocate for your needs. You are also welcome to speak with Dr. Mario or any of his office staff to have your questions answered while your dental procedures are being performed.
In between dental procedures, you are welcome to explore the local area and enjoy all that Costa Rica has to offer tourists. From gorgeous beaches to fun shopping excursions, the dental tourist experience provides much more than state-of-the-art dental care. You truly enjoy a unique adventure while you complete your dental procedures in a modern and spotless facility. Your dental liaison even accompanies you to the airport when your dental procedures are finished, making it simple to enjoy the process without worrying about being in a foreign country and feeling uncomfortable.
FAQ About Dental Tourism in Costa Rica
1. Are there quality dentists and dental clinics in Costa Rica?
Yes! Dental clinics in Costa Rica are ranked number one in Latin America and even exceed the quality of many similar dental clinics in the United States and Canada.
2. Why are dental costs lower in Costa Rica than in the United States.
Dental costs are frequently lower in Costa Rica than in many other countries because the cost of operation is lower. For example; the cost of real estate and the cost of labor are lower in Costa Rica, and that savings is passed on to the dental patient.
3. Are the quality of dental materials lower in Costa Rica than in other countries?
No. Dr. Mario utilizes state-of-the-art medical equipment and procedures to ensure that patients in his office have a safe and comfortable dental experience. Many of the dentists in Costa Rica actually exceed the standards required in the United States both in technology and materials.
4. What sort of cost savings can be expected when becoming a Costa Rica dental tourist?
In many cases, dental patients save from 30 to 60 percent on routine and cosmetic dental procedures performed by a Costa Rica dentist. In many cases these dentists accept your dental insurance and a variety of payment forms, including cash and credit cards.
5. Will anyone speak English to answer my questions while visiting a Costa Rican dentist?
Yes. You will have a wonderful liaison to guide you through the entire process, and you can speak English with the dental staff and the dentist as well.
Schedule Your Costa Rica Dental Tourism Today
Stepping off of the plane into spectacular Costa Rica for your important dental work is much more than a trip to the dentist. It is an unforgettable experience that combines the best equipment and procedures in dental care with a memory that will last a lifetime.
The goal of dental tourism, from the initial planning of your trip to the moment you return to your home country, is to ensure that you have a successful outcome in every facet of your trip. Whatever doubts, concerns, or anxieties you may be feeling, your liaison will be there at every step of the way to instill in you a high level of confidence with your decision to come to Costa Rica for the dental procedures you need.
Every member of Dr. Mario's staff speaks fluent English and he is located in a new, multi-million state-of-the-art practice that has its own laboratory and provides all dental procedures. Our immediate goal is to introduce you to world class dentistry at affordable prices and we will work with you personally, or your chosen travel agency, to facilitate any and every need you may have in making and fulfilling your travel itinerary.
Each and every step of the way, you are ensured that you are receiving top quality dental care at prices that are designed to save you money. While you benefit from the lowered cost and the modern and convenient dental care, you also are able to discover the beauty and the excitement of travel to an exotic beach, a glamorous nightclub in San Jose, a gorgeous volcano with breathtaking views, or a fascinating art museum that highlights the very best of the Costa Rican country.
From gathering your dental records to scheduling fun excursions between your dental office visits to taking you to the San Jose airport when you travel home, there is not one step of dental tourism that is not supervised so that you are guaranteed to have the very best experience possible. Making a phone call or filling out the simple inquiry form is the first step to scheduling your Costa Rica dental tourism trip today.
For more information about our highly recommended Dentist and how you could qualify for a free round trip airfare to Costa Rica, please contact us using the simple form below:
Are you into beautiful Costa Rica?
All interesting things you want to know about Costa Rica are right here in our newsletter! Enter your email and press "subscribe" button.