SOLD-Three Costa Rica Homes For Sale By Owner – Villa Esmeralda in Portalon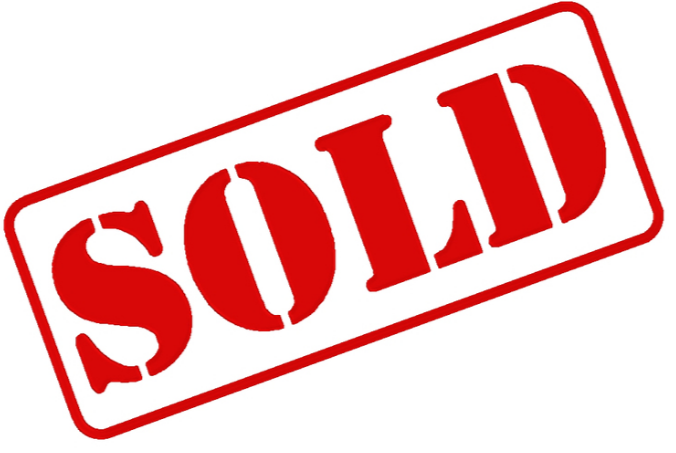 Villa Esmeralda is surrounded by primary rain forest here and it is magical to see the flora and fauna. At 500m (1,500 ft), we are slightly higher from the beach. We are in a unique site that always has a cool breeze blowing, which keeps the air fresh and the temperature pleasant.

[custom_script adID=149]

There are breathtaking 140 degree ocean views from Nicoya and Parita to Osa and Isla del Caño and dramatic views of Manuel Antonio Park and Boca de Rio Savegre. You can even see and hear the surf near the Rio Savegre. Located roughly half way between Quepos/Manuel Antonio and Dominical. The nearest village with stores and restaurants is Matapalo which is very near Playa Matapalo.
Some of the things we love about our area.
Enjoy a constant breeze keeps the air fresh and the temperature pleasant.
Views of Manuel Antonio Park in the North and Punta Dominical in the South encompass a sweeping 45 km. vista of rivers, tropical rainforest, palm trees and several of Costa Rica's premier beaches.
Views from the estate include a dramatic panorama of the Savegre River. In the distance it is possible to see beaches at Parrita, the Nicoya Peninsula, the Osa Peninsula and even Caño Island.
Temperatures are usually 8-10 degrees Celsius lower than at the beach.
A small stream on the lot has running water much of the year.
Ownership includes access to 60 hectares (150 acres) of rainforest reserve.
Horses are available in the development for owners to ride.
Wildlife in the area includes toucans, aricaris, macaws, amazons, hawks, falcons, eagles, jagarundis, coatis, tayras, anteaters, monkeys, sloths, and butterflies galore.
Main Home For Sale: Villa Esmeralda is newly constructed and, as you would expect, has top of the line kitchen appliances, linens, and furniture, it comfortably sleeps 10 people.
The house has four bedroom with a fifth room that has a couch with a fold out bed. The master bedroom has a king sized bed, two bedrooms have queen beds, one room has 2 double beds and the couch has a queen bed.
Guest Home For Sale: The guest home is 4 bedrooms, 3.5 baths, about 2,200 sq. ft. with an atrium room.
The Caretaker's Home For Sale: is a 3 bedroom, two bathroom measuring about 900 sq. ft.
Your Costa Rica Vacation Rental Business?
The main house is currently offered as a weekly vacation rental.
During startup phase, rates are between $1,000. and $1,800 per week.
The house will sleep 12, but we normally limit the number of people to 10.
Marketing consists of advertising on popular vacation rental search sites.
Successful websites that help promote the rental business.
We are happy to assist with transfer of associated domain, Website and PayPal accounts.
Ongoing business details will be made available to serious, qualified buyers.
Visitors to the 4.9 hectare (12.1 acre) estate can spend days simply relaxing by the pool, drinking Costa Rica's finest coffee and watching spectacular sunsets. Once you feel refreshed, adventure waits around every bend. Try an exhilarating zip line tour at nearby Hacienda Baru or ride horses through primary rainforest, savana and miles of empty beaches.
The world class beaches of Playa Matapalo are only a few quick kilometers down the road. Photos of the house and grounds can only begin to give you a glimpse of the wonders that await you here…
The villa comfortably sleeps 10 people in five rooms. Completed in November, 2007 by Patrick Heinen of HEG Engineering, Costa Rica's premier home builder, Villa Esmeralda provides 300m (3,300 ft) of luxurious living on three levels and an oasis-style swimming pool.
Spectacular artwork, created especially for Villa Esmeralda by Paul and Susanne Leasure after a visit to this beautiful country, adorns the walls.
Costa Rica Real Estate Investment – Your Upside Potential
After a 35-year wait, the main coastal highway has nearly finished.
The new highway will probably bring many new investors to this part of Costa Rica.
A new, high end development is planned within walking distance which will include a Deepak Chopra wellness center, a development of houses and condominiums, a first class restaurant and a boutique hotel.
New shops on the main road at the entrance to the Hills of Portalon are planned.
Real estate values in our development are expected to increase dramatically and….
Rental rates for Villa Esmeralda should increase dramatically.
Our Vacation Rental Customer Testimonials.

"If you are looking for a first class place, private, secluded, and away form it all, you will not be disappointed in the Villa Esmeralda. Chris and Cindy have done a spectacular job in creating this vacation home. From the morning coffee to the evening sunsets over looking the Pacific, it is totally awesome." — Wesley from Oklahoma.

"We really like the ocean view, the pool and the mountain. We had a great experience with walking in the mountains. It's easy to visit different beaches like Dominical, Uvita, Ballena and Matapalo. Thank you for everything." — Familia Castro, San Jose, Costa Rica.

"What a wonderful setting to start off 2008! Remarkable sunsets and we enjoyed the Matapalo beach — recommend lunch at Tico-Gringo followed by a dip in the pacific. Thank you!" — Barry, Christina, Grace and Jett, Costa Rica.

[custom_script adID=151]

"Awesome rental! Thank you for going above and beyond providing anything & everything we could have needed & wrapped it in sweeet hospitality! We will definitely keep in touch! Location, Location, Location! Kindly," — Sheri, Curt, Curtis & Olivia, Colorado.

"What a wonderful week!!! Everything was perfect, the great view, the house, your hospitality. My family and I had a great Easter Week that we will remember for the rest of our lives… P.S.: The best sunsets we have ever seen." — Familias Araya y Freer, Costa Rica.

"Thank you so much for your gracious hospitality. Your little slice of paradise provides a great vacation for all ages. Our older boys as well as our younger children had a fantastic time… During our first trip to Costa Rica we've experienced some differences compared to [other tropical vacations]. The people here are truely friendly and helpful. Safety for us or our young children was never a concern. Even though it rained at least a little every day the weather was great! When the sun shines its even more beautiful…" — Craig, Michele, Tyler, Keagan & Madison from Michigan.

"Thank you for sharing your beautiful house with us! Unbelievable view…Plenty to do here! We saw monkeys, sloths, iguanas, parrots, toucans, snakes and [more]… We would love to return to this paradise with our young daughter next time…We did and saw more than I can write here. Costa Rica is a beautiful country & the 'Ticos' are warm and friendly. Thanks again for a lovely stay…" — Tamara & Jim, Florida.

"Thank you for the kind hospitality. The house is breathtaking. We had a wonderful time. Next time we visit you two should join us in activities. The view here is beautiful! This was our best vacation yet! You were wonderful hosts. Thanks again for everything!" — Patricia, Emily, Katie, Dylan, Kathy, Jim, Cyndi, and Beth from Florida.
Three Costa Rica Homes For Sale By Owner – US$1.3 million
Please note that to help and protect you – our VIP Members – WeLoveCostaRica.com has completed a basic title search on this property which revealed that everything appears to be in order. However, as you know, we would always recommend that you have have your own attorney confirm this before you make a final offer.
[thrive_leads id='261603′]
Are you into beautiful Costa Rica?
All interesting things you want to know about Costa Rica are right here in our newsletter! Enter your email and press "subscribe" button.