SOLD-Ten Bedroom Hotel for Sale in Dominical, Costa Rica – $549,000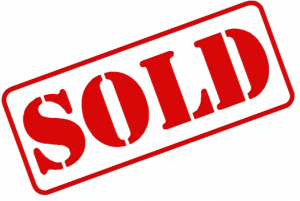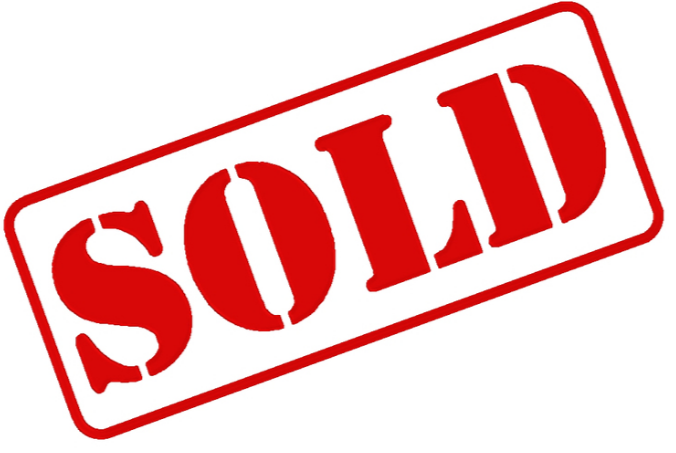 If you dream of living on a tropical beach with, a income, surf, and all the Costa Rica offers this amazingly well priced business is for you. Here is chance to change you life and enjoy a new one at a price you can afford.

[custom_script adID=149]

Located on one of the most popular beaches in southern Costa Rica, Playa Dominical. This well known beach town is known for its bohemian lifestyle, wildlife, and nature. With several of the largest waterfalls in Costa Rica close by this complex makes the ideal setting for a couple looking to retire into paradise with a continuing income.

It is the perfect size operation for a couple, family run or "boomers fantasy" business. With a year around contract with the local Spanish school the business has been very successful from the get go. Small enough to manage but big enough to sustain a great on going income and still enjoy the simple life of Costa Rica.
The hotel is located 150 meters from the beach where you can enjoy year around surf or just lounge on the beach and watch the surfers. Located within walking distance to stores, restaurants, local night life, waterfalls, private beaches, surf, and tropical surroundings. 13 units and 1 main house all with tiled floors, A/C, and bathrooms this hotel has ample room for the guests to enjoy themselves.

Beautiful and well maintained grounds with lush gardens surround the entire complex. Hammocks hanging under papaya trees allow of one to enjoy the relaxing sounds of the waves and wildlife. The tourist economy in the southern zone is growing yearly now with the opening of the new highway between Manuel Antonio and Dominical.

Once the place less traveled is now the place to be for all travelers coming to Costa Rica. This hotel/B & B is easy and enjoyable to operate and will provide excellent living while you enjoy Costa Rica's southern zone.

[custom_script adID=155]

There is never a lack of people interested in a warm, sunny, sandy beach especially in colder months. As an owner and operator, you get to live near the beach, in a beach community (which is always different than other communities), enjoy what the vacationer is looking for while earning an income suitable to your needs and living a lifestyle most people only dream of.

A beach area hotel is always attractive. It allows the owner and their family a beach style life. It offers a constant stream of customers based solely on location. Enhancing the business to make it a destination in itself is much easier and attractive in a beach location than any other location be it mountain, valley, river or forest.

The weather is pretty much a constant, the ocean offers sport, recreation, food and an atmosphere unsurpassed anywhere else. Nothing is more attractive than sunrise/sunset and moonrise/moonset on the ocean.
Unlike most other destinations a beach location is also most attractive to people looking to live and work in a great place. There is never a shortage of workers in a beach area. Beach areas also allow for a higher rate per unit than just about any other location.
There are many different kinds of beach hotel investments. If you are looking for hard work, long hours, major staffing situations and big profits, then a large oceanfront multi-million dollar hotel is for you. The returns can be excellent. The work is similar to running any large corporation. You spend most of your days and nights on staffing, regulations and marketing and the never ending parade of problems and situations that require your attention.
Beds: 10
Baths: 10
Living Area: 1500M2 or 16,146 square feet
Price: US$549,000
If you are looking for long days, hands on in all phases, less staff and less income, then a medium size hotel is the way to go. Often, you can even get a break and go away, too.

If you are looking for a relaxing lifestyle, enough work to keep you occupied daily and a moderate income to subsidize your pension, then a small hotel is the best option.

The large hotel option is best suited for someone who has quite a few years before retirement and has the goal of high earnings for future security.

[custom_script adID=151]

It will require, like any large business lots of hours, lots of employees, lots of regulations and lots of expenses. It can reward you with a large return that will allow you to retire in splendor. There are very few large beach hotels available for sale in Costa Rica that will show you a good return on your investment without reinventing the operation.

The medium size hotel come with the same hours, staffing and expenses as the large hotel only on a smaller scale and can produce a very comfortable income for investment. These abound in Costa Rica and again most will require re-branding or enhanced marketing, and/or reinventing the unique selling points to attract tourists.
The third option is ideal for someone looking for the best of both worlds without the super long hours, the never ending staffing problems and without the large and cumbersome overhead. It can provide the income you want by allowing you to be as flexible and hands on as you want.
It also allows you to have more time to yourself, your other pursuits in life, yet gives you a return on your investment based on how much you want to put into it, a great lifestyle to indulge in, and a secure value increasing property to either sell in the future on turn into your own large private compound. These are most affordable hotels and some can be found that require no re-branding. Some have reputations, branding and extensive exposure all in place, which makes those unique ones true turnkey operations.
This Boutique Hotel is just such a place. Reasonably priced, great branding, has a very Unique Selling Point being in a beach area, a good income with lots of room for improvement, enough property to expand, should you want , a superb location, excellent living quarters and a good local reputation within the community as well .

It has excellent, well maintained infrastructure and a solid, excellent business reputation. Most of its clients come to the hotel not knowing where it is or anything about the village and what the area has to offer. They come for the reputation the business has built.

[custom_script adID=153]

If you are looking for a small, beachside area business that will provide a suitable income, a great lifestyle and is a simple, successful turnkey operation, then look no further. Send us and e-mail, make an appointment and come on down and see what your future could be like with no effort.

The current owners are more than happy to stay through the transition period to help you become familiar with the operation.
Ten Bedroom Hotel for Sale in Dominical, Costa Rica – $549,000
Article/Property ID Number 4329
[thrive_leads id='261603′]
Are you into beautiful Costa Rica?
All interesting things you want to know about Costa Rica are right here in our newsletter! Enter your email and press "subscribe" button.