Why Surfers Love Jaco & the Central Pacific
We have a lot of people who live and visit the Central Pacific for various reasons. Fishing, golfing, biking, yoga retreats, or just some some sunshine at the pool, all our popular activities, but our real bread and butter and our staple continues to be our worldclass surf. The Central Pacific is home to some of the best surfing in Costa Rica. Consistent breaks, uncrowded beaches and warm waters make it a heaven for surfers. Here is a summary of just a few of the most popular surf areas in the Central Pacific. If you have never tried surfing you should really give it a try, lessons are available thoughout the area. And if you looking for a property near these perfect waves be sure to check out these properties for sale in the Central Pacific.
Jaco
Jaco is a small beachbreak with fun left and right peaks, you can surf almost the entire beach. It tends to close out when the waves are over head-high, or during dead low tide. Great beginner wave, or for a warm-up surf before tackling Nearby Hermosa or Escondida.
Hermosa
Long stretch of beach offering some of the most consistent conditions on the Pacific Coast. A variety of sandbars have formed creating a pounding and tubular beachbreak.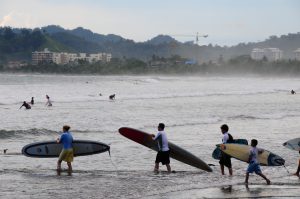 Esterillos
Breaking over a sandbar on the inside and outside on a submerged reef. Generally outside breaks reforms on the inside for more beginner surfers. No crowds and best conditions at high tide on a south swell.
Bejuco
Beach break offering long waves breaking close to the shore. Best conditions at mid – high tide on a south/southwest swell.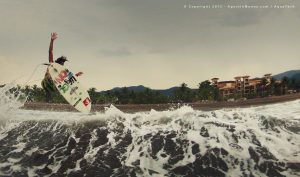 If you love to surf and want to own property near some of the best surf in Costa Rica contact for assistance with real estate in the Central Pacific.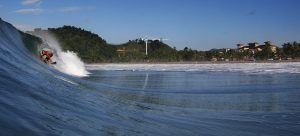 Are you into beautiful Costa Rica?
All interesting things you want to know about Costa Rica are right here in our newsletter! Enter your email and press "subscribe" button.