The Success of New Fishing Laws in Costa Rica
If you have any questions about property in Costa Rica, click here to contact our partner agent.click here to contact the listing agent.
Because of new restrictions on fishing imposed on foreigners going to Costa Rica, there have been fewer billfish and dolphins caught. Also, the number of yellowfin tuna has increased. As stated by Todd Staley, associated with a Costa Rican not-for-profit sport-fishing federation called FECOP and the Director of Fishing for the Crocodile Bay Resort, the new fishing law is making a huge difference in protecting the country's offshore resources.
Staley also said that since the new fishing law went into effect in 2014, the number of schools for spinner dolphin and yellowfin tuna spotted by fishing boats has increased. One of the most dramatic changes is the decline of the country's bycatch of billfish, dropping from 33,069 US tons caught annually to just slightly more than 5.5 US tons.
As part of the new fishing law signed by Luis Guillermo, the President of Costa Rica, tuna purse seine operations cannot get any closer than 45 miles from the coast. What that means is that operations cannot net tuna in over 200,000 square miles of the country's territorial waters. Before passing the new law, Moises Mug, Director of Science with FECOP, explained that every year, 44 foreign boats were catching 27,558 US tons of tuna. However, of that amount, only 36 percent ended up at local ports, with the rest going to other countries.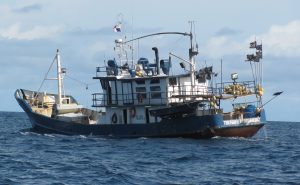 So far in 2017, just seven to nine licenses were sold to foreign fleets. The quota of netted tuna for these fishermen is between 8.1 and 9.9 US tons, with 100 percent of the product going to canneries in Costa Rica. As time passes, the new fishing law will continue to lighten the bycatch impact on marine mammals, sharks, wahoo, dorado, and billfish caused by tuna purse seiners.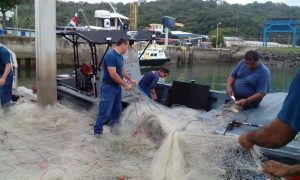 For both spotted and spinner dolphins, this news is fantastic considering that in the eastern tropical Pacific, these dolphins species have close interactions with yellowfin tuna. The problem is that while netting tuna, dolphins often become entangled. Although they are eventually released, many sustain injuries.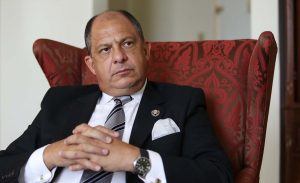 While the new Costa Rica fishing law has already made a significant difference, there is additional pending legislation that would make the restriction permanent. Currently, FECOP is working with two agencies from the Costa Rican government and investing over $100,000 in an institution whereby fishermen would go through technical training. In exchange for completing the training, they would receive certification.
Staley explained that as part of this training, fishermen would learn how to use green sticks, which is a method for netting tuna without any bycatch. They would also receive training as to the correct way of handling the product, thereby ensuring ensure they get the best market value possible.
For more real estate for this region at the WeLoveCostaRica Dominical listings page, click here
Are you into beautiful Costa Rica?
All interesting things you want to know about Costa Rica are right here in our newsletter! Enter your email and press "subscribe" button.