Sardinal Costa Rica Real Estate – Homes & Condos For Sale In Sardinal
Many people dream of living somewhere that offers them a more relaxed lifestyle and an amazing climate. To achieve their dream, they buy property to either live or use as a second home in a location that can offer them the lifestyle they want. Sardinal is a village close to the coast of the Guanacaste Province in Costa Rica. This pretty area has a lot to offer, both in terms of the properties available and the lifestyle the residents enjoy. Here is an overview of Sardinal Costa Rica real estate available, buying property in this area and what it is like to live in Sardinal.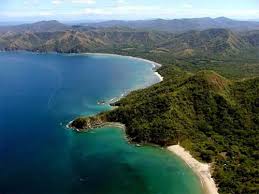 Sardinal Costa Rica Real Estate
There are properties to suit all personal preferences and meet all needs in Sardinal and the surrounding area, from traditional, period homes to luxurious houses. The of properties is also extremely diverse with condo apartments, townhouses, bungalows and detached houses available in a variety of sizes and suitable for different budgets.


The Costa Rican climate is one of the main attractions to buying real estate in this country. The year is divided into the wet season and the dry season. However, regardless of whether it is raining or not, there is still sunshine all year round.
Both the spectacular coastline and the magnificent rainforests are appealing to both residents and visitors to the area. Many people want to invest in real estate that has beautiful surroundings.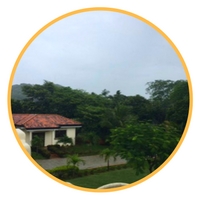 These two geographical features also provide a setting for many of the leisure activities that people enjoy in their leisure time in this part of Costa Rica. Walking, swimming, scuba diving, snorkeling, sailing, golf and water sports.
Panoramic views and beautiful surroundings are another reason why people look for Sardinal Costa Rica real estate.
The main staple ingredients of Costa Rican cuisine include rice, chicken, beef, seafood, fruit, yucca, and plantain. When eating out in local restaurants, you will find examples of both traditional Costa Rican cuisine and many other dishes influenced by cuisine from across the globe.
Homes For Sale in Sardinal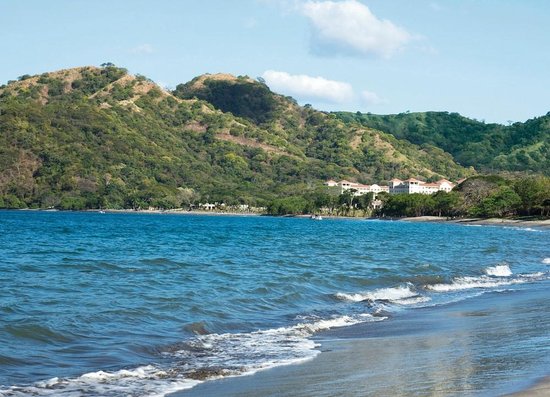 The homes for sale in Sardinal are diverse with a wide range of different styles and sizes, so there is property for everyone. For example, there are both traditional Costa Rican houses and luxurious modern houses available. Properties range in size from one to five bedrooms.
Property prices can vary dramatically as they are influenced by many factors. These include the proximity of the house to the beach, the size of the property, whether there are views or not and the condition of the house. There are properties to suit all budget as prices range from $70,000 to $2 million.
At the cheaper end of the property spectrum are one or two bedroomed houses with either one or two bathrooms. Prices for these smaller properties start at around $70,000. At the other end of the scale are five-bedroomed properties with four or five bathrooms with stunning views and bespoke fixtures and fittings. These houses are available for between $700,000 and $2 million.
There are no beachfront properties for sale in Sardinal due to its inland location and this makes properties cheaper than comparable properties in the coastal towns and villages. However, if you like Sardinal but want a property by the beach, there are many locations nearby that are perfect for you, including Playa del Panama and Playas del Coco. These are just a short drive from Sardinal.
Condos For Sale in Sardinal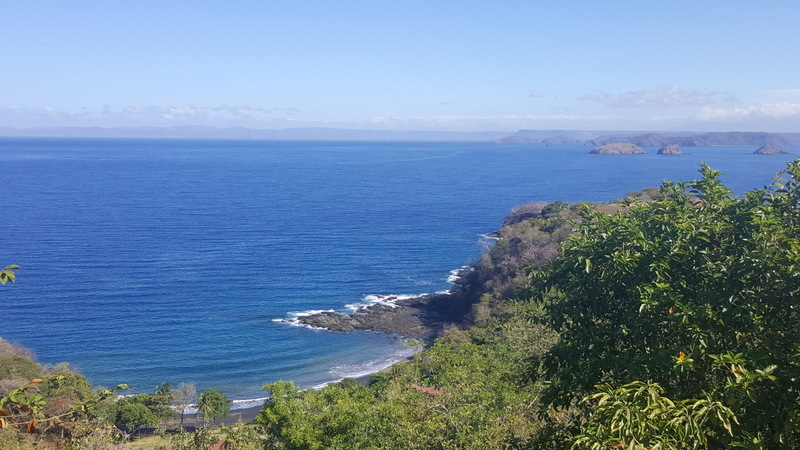 Another option is to look for condos for sale in Sardinal, Costa Rica. There are pros and cons to choosing a condo over a house.
The main benefit of opting for condos in Sardinal is that they usually cost less than a house. This opens opportunities for more people to invest in Costa Rican property in Sardinal. It also allows people to live in their preferred area which they may not be able to do if they were to buy a house.
Similarly, only the very fortunate can afford to buy properties with additional amenities, such as swimming pools. By opting for a condo, there are shared facilities such as these available. The exact facilities available vary in each condo community.
There are also downsides to choosing to purchase a condo rather than a house. The first is that you will have ongoing monthly fees to pay for the services and amenities available in the condo community. The second con is that most condo communities have rules and regulations that you must stick to while living in your condo.
Like houses, there is a wide selection of different condos to choose between. Sizes available are usually between one and three bedrooms with one to three bathrooms. The facilities available at each condo community will differ, so it is important to find out exactly what is available at each.
In terms of price, there are many factors that impact on the price of condos and these are mostly the same factors that affect the price of a house. For example, location, views, proximity to the beach, size, condition and so on. One additional factor that relates specifically to the price of condos is the different facilities available to residents. As a general guideline, there are condos for sale in Sardinal Costa Rica from around $70,000 to $500,000.
Sardinal Real Estate FAQ
Is buying property in Sardinal expensive?
The prices vary dramatically depending on the size and location of the property. In addition to the cost of the property and future mortgage repayments, it is important to remember that there are also costs to pay on completion of the sale. These include the government fees and taxes, a notary fee and the mortgage costs. Some of these costs are split between the buyer and the seller.
How much are the government taxes and fees?
The government taxes and fees include a registration fee of 0.5 percent of the value of the property, documentation stamps of approximately 0.55 percent and real estate transfer costs of approximately 3 percent.
How complicated is buying real estate in Sardinal?
In comparison to buying property in many other countries, purchasing real estate in Costa Rica is relatively simple. In fact, foreigners have the same ownership rights as Costa Ricans who buy property in this country. Despite the simplicity, it is always best to seek the advice of a professional to guide you through the process and any legal implications. This will reduce the risk of you experiencing any complications along the way.
Are there rules and regulations when you buy a condo in Sardinal?
Most condo communities have set rules and regulations by which all residents must abide. However, these vary considerably from one condo community to the next and you should always check this before deciding to purchase a condo.
What do condo fees include?
Again, this will vary from one condo community to the next. This is information that you need to find out prior to agreeing to purchase a condo. You should also find out if you have any additional responsibilities as a resident.
Land for Sale in Sardinal Costa Rica
An alternative to buying property is to look for land for sale in Sardinal Costa Rica and have your perfect home built on the plot. Having a house built especially to their specifications is a lifelong dream for many people. To achieve this dream, you must first look for land for sale in Sardinal and then gain the relevant permission to build.
Although the national average price for land in Costa Rica is around $15 per square meter, costs will vary depending on many factors. The location, the views, the proximity to the coast and a range of environmental factors will all influence the price of land.
Guanacaste Province is a growing tourist area and both land and house prices are steadily rising. Therefore, you can expect to pay more than the national average for land in and around Sardinal. However, prices of land in Sardinal are not as high as in the villages and towns located along the coastline.
It is important to know that you will need your planning application completing and submitting by a registered engineer or architect. The planning application process is far more complicated than the house buying process and these professionals can guide you through the process.
Summary of Living in Sardinal
There are many reasons why people choose to live in Sardinal, Costa Rica. These include the stunning surroundings, the fantastic leisure activities, the relaxed lifestyle and the warm climate. The vast choice of properties and the simplicity of the buying process in Costa Rica are also appealing to many people.
For those who take the plunge and look for Sardinal Costa Rica real estate, there is a wide range of different opportunities to invest because all types of properties are available. These include either period or modern properties, condo apartments, condo townhouses, bungalows and detached houses. These properties will suit a variety of budgets as there are houses or condos for sale between $70,000 and $2 million.
Regardless of whether you are buying a house, a condo or a plot of land, it is always advisable to seek the advice of a professional to ensure the process runs smoothly.
Are you into beautiful Costa Rica?
All interesting things you want to know about Costa Rica are right here in our newsletter! Enter your email and press "subscribe" button.