Cocles's Property With Potential For B&B. US$430,000
For any questions you have about this property click here to contact the listing agent.
1159 m2 Property for sale that include a 3 bed 2 bath house and 2 nice apartments with potential for a B&B at only 200 meters beach.
Consists of 3 bedrooms house with A/C, it has 2 complete bathrooms (sleeps 7 people). With a nice terrace of about 80m2.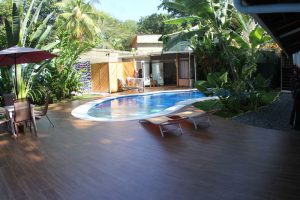 Also, there is in the property 2 nice apartments that has both AC, kitchen and a 32" TV with Sky – they are both about 30m2 (4 persons in each apartment), these are unfinished, need some details to be 100% done. It were built and prepared for to make a second floor – either 2 apartments or a larger apartment (could be a great as owner's apartment). It can be rented as 2 separate or together, for up to 15 people.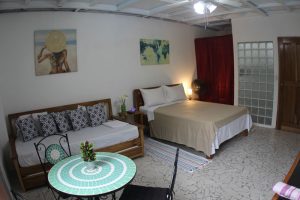 There are 2 pools, the smaller one for kids, 45cm deep and about 3×3 meters in size. The large and deep pool 2 meters deep, this is close to 12×4 meters (beautiful project with Dolphin drawing in the bottom).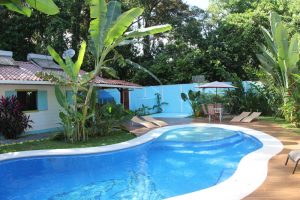 Features:
 High speed internet 20MB installed.
Plus other 2 more independent lines of 6MB.
There are 6 tanks with a capacity of 30. 000 liters (water backup system)
2 units of solar water heaters
Alarm system plus 6 security cameras installed, monitored by a security company, this is probably one of the most secure houses in this area.
Property size 1159 m2
Only 200 meters beach.
Are you into beautiful Costa Rica?
All interesting things you want to know about Costa Rica are right here in our newsletter! Enter your email and press "subscribe" button.