Playa Panama Costa Rica Real Estate – Homes & Condos In Playa Panama
Playa Panama is located in Guanacaste, Costa Rica, close to Playa del Coco and Playa Hermosa. This is becoming an increasingly popular tourist region and there are many people interested in investing in real estate in Playa Panama, Costa Rica. There are many options open to potential buyers, including condos, houses and beachfront properties for sale in Playa Panama. Here is an overview of the different real estate options and the benefits of living in this part of the world.
Real Estate listings
Click Here to Visit our Real Estate Listings for the Papagayo / Panama area Beaches.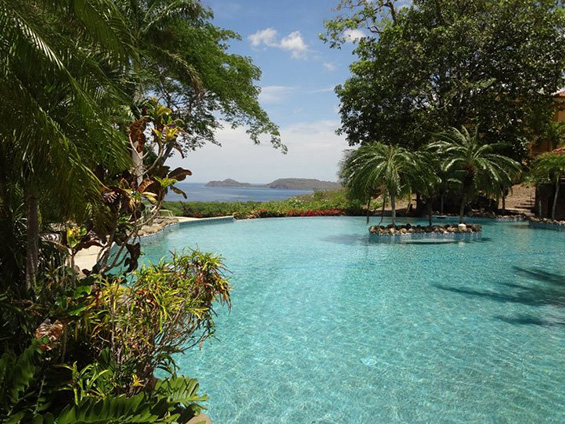 Playa Panama Costa Rica Real Estate
The diverse range of properties available in Costa Rica is one reason why people choose to invest in real estate in Playa Panama. There are both period and contemporary properties available in all sizes, from one-bedroomed condos to large five-bedroomed detached properties.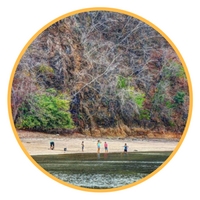 Property prices in Playa Panama vary according to the size, the style and the condition of the home and there are properties to suit all budgets. Prices start from around $70,000 and can cost as much as $3 million for luxurious detached properties. Another factor that impacts on price is the proximity of the property to the beach. The closer to the beach the house is, the more you can expect to pay per square meter.
The climate in Costa Rica is a significant factor in people's decisions to buy property in this country. Although there are both wet and dry seasons, the climate is hot with sunshine all year round. People who choose to live here after moving from another country often do so to take advantage of the good weather.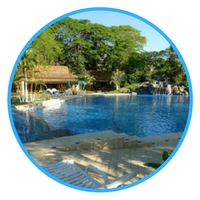 Costa Rican cuisine is simple, with the main staple ingredients including rice, chicken, beef, corn, plantain and yucca. Anywhere along the coastline, seafood and fish also feature highly on menus.
Playa Panama is a stunning location to live and both residents and tourists enjoy spending time on the beach. In addition to relaxing, it is also a great place to enjoy swimming, scuba diving, snorkeling, fishing, sailing and an array of water sports. Many people opt for Playa Panama beach real estate to take full advantage of everything the coast has to offer. Other than the activities along the coast, many residents enjoy spending time at one of the world-class golf courses in the area.
Homes For Sale in Playa Panama
Each person who is looking for real estate in Playa Panama, Costa Rica, has different needs. Fortunately, there are homes for everyone in Playa Panama, from single family houses to large detached properties with land.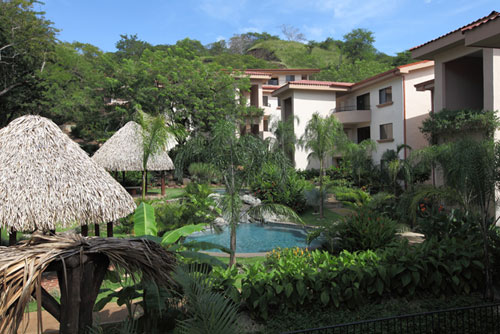 The smaller houses in Costa Rica are usually two-bedroomed properties with either one or two bathrooms. There are both traditional Costa Rican houses and modern properties to choose between, so you can live in a house of your preferred style. Prices for houses of this size start at around $70,000 but can cost significantly more if they have nice views or are close to the beach.
At the other end of the scale are five bedroomed detached properties. Again, there are both period and contemporary styles available. There are dramatic differences in the prices of these properties and this is dependent on a range of factors, such as the views, the proximity to the beach, the fixtures and fittings and whether the home has a swimming. The cheapest houses of this size are generally upwards of $500,000 though some of the more luxurious properties can cost as much as $3 million.
Due to the increasing popularity for this are of Costa Rica and the high demand for property, there has been a steady increase in property prices. The price of property in Playa Panama is expected to continue to rise over the next few years.
For Information On Real Estate in Playa Panama, Contact our Trusted Partner Realtor Michael Simons Using This Form
[custom_script adID=195]
Condos For Sale in Playa Panama
An alternative to buying a home is to invest in condos in Playa Panama Costa Rica. These offer a completely different type of lifestyle to buying a house. One of the major benefits of buying a condo is that the purchase price is usually less than you would pay for a house. If you are keen to buy a beachfront property and cannot afford a house, then a beachfront condo is a cheaper alternative. However, it is important to remember that you will have ongoing monthly fees that relate to the maintenance of shared areas and facilities.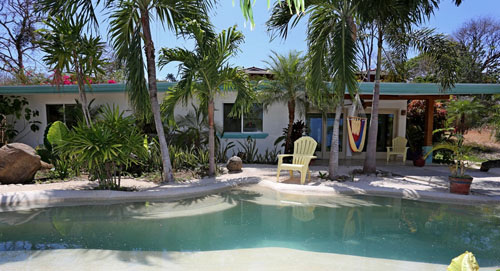 Another benefit of condo living is that you may have access to amenities that you could not afford if you were buying a house. For example, some condo communities have access to a shared pool and outdoor spaces. It is essential that you find out exactly what amenities and facilities are included with the condo as this will vary from one condo community to the next.
One of the cons to a condo is that there are often restrictions. For example, some condo communities do not allow children or pets. It is vital that you read the small print and make any necessary inquiries before agreeing to make a purchase.
There are many different styles and types of condos for sale in Playa Panama Costa Rica, including townhouses or apartments and modern or traditional condos. Therefore, there are properties to suit the personal preferences of everyone.
Finding a home that provides you with the space you need is essential and condos for sale in Play Panama come in a variety of sizes. The typical offerings are one, two or three-bedroomed properties with between one and three bathrooms.
In terms of price, there are many factors that influence how much you can expect to pay for condos in Playa Panama. These include the size of the condo, the proximity to the beach, views and the facilities and amenities available for the condo community.
Although there are vast differences in prices of condos, it is possible to buy a basic one-bedroom condo with one bathroom for as little as $50,000. However, a luxurious condo with three bedrooms, three bathrooms, excellent views, close to the beach, high-quality fixtures and a range of facilities may cost in excess of $500,000.
Playa Panama Real Estate FAQ
Is buying real estate in Playa Panama complicated?
Buying real estate in Playa Panama is relatively uncomplicated. Unlike many countries, foreigners are welcome to buy property in Costa Rica. Although the process is simple, it is best to hire an expert to handle the transactions on your behalf.
What are the costs in addition to the price of the property?
The closing costs consist of three parts; a notary fee, the mortgage costs and the government taxes and fees. It is usual for the buyer and seller to share the costs equally.
What are the government taxes and fees?
These include documentary stamps of approximately 0.55 percent of the sale, a registration fee of 0.5 percent and a 3 percent real estate transfer costs.
What is Included in Condo Fees?
This depends entirely on the condo community as each place differs. You should find out exactly what is included in your fees and what your responsibilities to the property are before making a purchase.
Land for Sale in Playa Panama Costa Rica
It is a dream for many people to build their own home and have it finished to their personal specifications. By doing this, they get a house that completely meets their needs in a location of their choice. If this is your preference, you must first purchase land and gain permission to build from the relevant authorities.
Land prices in Costa Rica vary and many factors are considered when determining the price of land. Some plots of land in the inland areas can go for as little as $5 per square meters while the national average price is $15 per square meter. However, plots of land in coastal areas can cost significantly more. To buy land for sale in Playa Panama you can expect to pay as much as $50 per square meter.
Applying to build a property is far more complicated than simply buying a home. The planning application must be submitted by a registered architect or engineer, so you should consult a professional before purchasing land to build a house in Playa Panama.
Summary of Living in Playa Panama
There are many reasons why people choose to invest in Play Panama Costa Rica real estate. It is a stunning coastal location that is fantastic for people who enjoy spending time outdoors. Another attraction to buying property in Costa Rica is the climate as people want to live in a country with warm weather all year round.
There is a vast choice of different styles of property available including both houses and condos. Both traditional Costa Rican homes and luxurious modern properties are available. Furthermore, Playa Panama Costa Rica real estate comes in a variety of sizes from one to five bedrooms to suit individuals and families of all sizes.
Prices of both condos and house for sale in Playa Panama varies significantly in price depending on the size, the facilities, the views, the condition of the property and many other factors. Beachfront property in Playa Panama is usually more expensive than properties inland. An alternative to buying a house or condo in Playa Panama is to purchase land to build your dream home.
Are you into beautiful Costa Rica?
All interesting things you want to know about Costa Rica are right here in our newsletter! Enter your email and press "subscribe" button.