SOLD-New Santa Ana Condos for under $150K but nearly all sold out – A great little town to make new friends!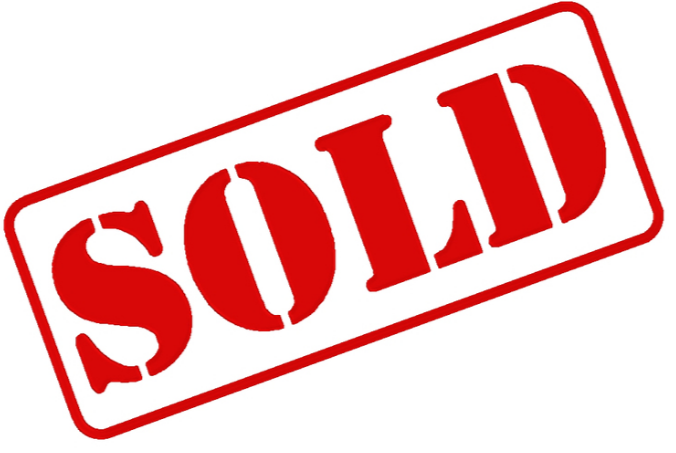 From the thousands of conversations with our VIP Members over the years, it has become clear that although many of you are profiting handsomely from investing in Costa Rica real estate at the beach, you don't necessarily want to live there.

[custom_script adID=149]

To Live Happily in Costa Rica Involves More Than Real Estate:

Enjoying cocktails on the beach at sunset whilst on vacation is one thing but, actually living at the beach full-time is another.

We're finding that many of our VIP Members are choosing to live in the Central Valley area where they find the best healthcare, numerous cultural attractions and a far wider choice of restaurants and shopping in Costa Rica and, where they tell me it's much easier to make friends.
You won't find beach views here or those much higher beach real estate prices either. However, the views of those lush green hills of the Central Valley and the lights at night can be breathtaking.
Escazu has always been popular area amongst the North Americans and Europeans and has grown accordingly, as have real estate prices. Santa Ana is the next small town west of Escazu and is different in that it somehow has retained that 'small town' flavour. Santa Ana is a small but vibrant little community where you can make friends and connections quickly.
Higher Gas Prices Must Be Considered:
Few people seem to appreciate that increased gas prices affect practically everything and not just at the pump. Yes! It costs more to fill up the tank but with so many petroleum products going into pesticides, fertilizers, herbicides and plastics, when gas prices go higher – which they will – your cost of living will go higher.
I say this because if you can live in a community where you can literally walk to local stores and restaurants and buy locally grown food, you will be fitter, slimmer, healthier and richer!
We include all this because we are excited about a new Santa Ana condo project that is just being completed and even more excited about their upcoming Country Club project, both of which are selling very well indeed. (We'll take a close look at the Country Club project next week.)
In their first European styled condo project in Santa Ana, there are only 8 apartments remaining for sale for about US$140,000. Monthly maintenance is less than US$90.

[custom_script adID=150]

Avalon Country Club – Location, location, location:
Excellent location close to San Jose, great shopping malls and the best hospital in Central America.
There are regular buses that travel from Santa Ana into the capital – San Jose all day long for only 205 colones (US$0.40 cents).
The entrance to the new highway that they will start building at the end of 2006 will take you to the beaches on the Central Pacific Coast is less than ten minutes away.
Living in Santa Ana, you are minutes away from one of the biggest executive office parks in Costa Rica and many international schools.
The Juan Santamaría International Airport is only 30 minutes away
Costa Rica Condo Track Record:
This group's first, recently completed Costa Rica condo apartment project consists of five, three-story buildings with a total of 190 modern 1, 2 and 3 bedroom apartments in 14 different styles.
Commercial Center: This Santa Ana condo project includes 22 retail spaces and 14 offices on the main avenue leading from Santa Ana to Escazu which is only minutes away.
The commercial center is on a public street which is separated from the condos where you will find shops, stores, kindergarten and other services to satisfy your daily needs. You could even have your own office or retail business here.
Security: This Avalon Country Club apartment complex has only one entrance with security 24 hours seven days a week, magnetic identification card, security cameras, and permanent security services to guarantee the tranquility of you, your family and your property. These Santa Ana condos have the best 24/7 security I have seen in any Costa Rica condominium.

Communications: All apartments have telephone lines, intercom facility with security, cable TV connections and wireless internet access.

Cleaning Service: At a small additional charge, all the owners can choose to take advantage of this 'top to bottom' professional home cleaning service.

Appliance & Furniture: The developers are very flexible and will work with you to ensure that you are delighted with your choice in appliances and will also furnish the apartment for you. They will save you money because they get better prices than you could yourself.

[custom_script adID=151]

Making Money with your Condo: The company has a property manager who will make sure that your condos is rented according to your wishes. We had dinner with a British couple in one of these furnished apartments which they are renting for US$950 per month and can vouch for A: The quality of the appliances and furniture and B: Their care in selecting reliable tenants for you.
The Companies Building Your New Condo in Santa Ana:

These are obviously well experienced. financially solid Costa Rica real estate companies who have the financial resources to be able to assure you that the price you are quoted will be the actual price you pay when your new Costa Rica condo home is completed.

Unlike 90% of the builders out there, there should be no unpleasant price increases for you to worry about…

Living in Santa Ana:

The village centre of Santa Ana is a pleasant ten minute walk away where you will find many popular restaurants.

How Much Are These Condos in Santa Ana?

As of April 2007, there were only 8 apartments remaining for sale priced at around US$130,000. Monthly maintenance is less than US$90.

As I'm sure you know by now, there are few real estate sales people that will spend time helping you find affordable real estate in Costa Rica but, we will!

[custom_script adID=153]

Written by Scott Oliver, author of How To Buy Costa Rica Real Estate Without Losing Your Camisa and Costa Rica's Guide To Making Money Offshore. This new feature was created at the request of numerous VIP Members who have asked us repeatedly to recommend experienced developers with a proven track record who are building quality homes in Costa Rica.

[thrive_leads id='261603′]
Are you into beautiful Costa Rica?
All interesting things you want to know about Costa Rica are right here in our newsletter! Enter your email and press "subscribe" button.