SOLD-New Condo Homes in Heredia at Great Prices Starting at $140K – Free Video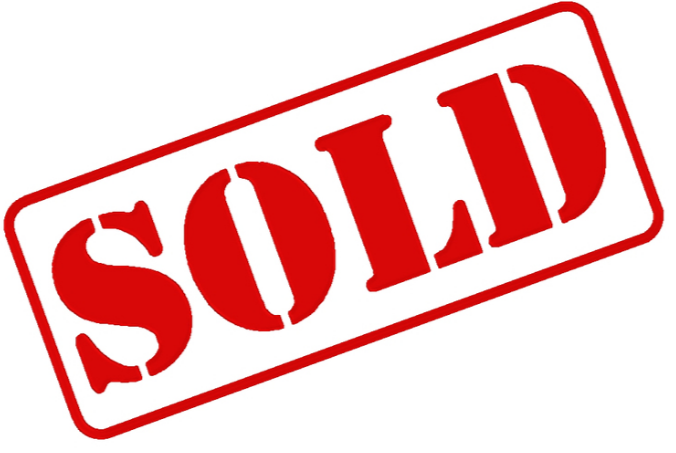 Along with Cartago to the east of San José and Alajuela just by the international airport, Heredia makes up, with San José itself, the four major cities in the Central Valley.

[custom_script adID=149]

However, Heredia in particular stands out because it is close to both downtown San José and the airport, it is chock full of excellent urban amenities and services thanks to the several state and private universities there and it enjoys a temperate mountain climate and fabulous views.

Real estate in Heredia is hotting up and it has shown consistently high growth over the past few years in both residential and industrial development, so what better place for one of the leaders in the mid-range construction market – Fomento Urbano S.A. – to slate Heredia for one of their newest series of developments.

Fomento Urbano S.A. has been in the business 34 years with over seven thousand (7,000) houses built in 34 housing projects since 1972 with many satisfied Tico clients to attest to their high standards.
You don't achieve figures like that unless you know what you are doing. And the best part – their experience, attention to detail and sheer quality of construction is totally affordable because Ticos don't pay gringo prices.

Heredia Condos – Video of Fomento Urbano – InterAmericana Project. To watch this short two minute video, please click on the small black triangular Play button.

[custom_script adID=155]

The townhouses I went to visit range from US$140K to US$160K depending on the size of the home and the lot. The company provides its own in-house sales staff, full step-by-step help through the purchase process and has excellent ties with the main financing and mortgage institutions.

But you won't see this featured condominium advertised on the gringo-trap English-language Costa Rica real estate Websites because although 27% of the its residents are foreign, its main market focus is local and Spanish speaking.

Just as Fomento Urbano S.A. constantly strives to "go beyond your expectations", WeLoveCostaRica.com will continue to search out experienced developers, with proven experience in delivering quality real estate at a great price for you.
Condominio Residencial Interamericana is one of Fomento Urbano S.A.'s six current residential projects, four of which are in the Heredia area, so the company is confident that commitment to this flourishing Central Valley city is good sense with sound investment potential.
We will be looking at their other condo developments in further articles but a visit to the Condominio Residencial Interamericana gives a reliable indication of what they will be like.
The 88 lot estate could not be better placed. It covers a gently sloping hillside right behind the prestigious, private Interamericana university, off the main road into Heredia and just across from the fabulous, modern commercial center, the Paseo de las Flores mall.
Just a few minutes further towards San José, a PriceSmart membership store and huge Hipermás between them stock just about everything for your household and domestic needs.

Although these commercial amenities are minutes away, the 6.5 acre property is well buffered from the bustle, and tranquil views of the Escazú mountains are available from almost anywhere on the development.

The Condominium wants to give an open, modern spacious feel to both the townhouses and social areas without being harsh. From the 24/7 security entrance, the cobblestone street winds round an attractive garden and water feature leading to five main cul-de-sac arms so there's no feeling of overcrowding.

[custom_script adID=150]

The site has two playgrounds for youngsters, one right by the free-form swimming pool and landscaped barbeque/social area. All power lines are buried, it's attached to the mains sewage system, and security includes CCTV.
The property's slogan of "harmony with a modern touch" becomes apparent once inside the show house. The rooms are beautifully light thanks to open-plan layout, full sliding glass doors giving onto the back garden and unusual, contemporary L-shaped windows along the lounge and dining area.
Skylights and stairwell windows let in loads of natural light onto the fully tiled floors. With several single and two-floor house designs to choose from, the two-floor options also offer an upper terrace extension over the double garage for outdoor entertaining or patio garden.
The show house has 1,813 sq. ft. of construction on 3,230 sq. ft. of land and the back yard is protected by a high enough wall to ensure privacy. (Other designs range from 1,689 sq. ft. to 2,141 sq. ft. in construction). The model house was decorated with oriental chic that perfectly complements the clean lines of the social areas.
I saw enough light, phone and cable TV sockets, using quality BTicino fittings, to keep any electric-appliance freak happy and the whole Condominium has cable TV hook-up. A downstairs half-bathroom serves the social area with large storage under the stairs. The half-tiled kitchen comes with cabinets and small breakfast bar and leads through to an ample laundry and service area.

Upstairs, this particular master bedrooms did not have a balcony, although this is an option, but all have a walk-in closet and en-suite full-tub bathroom using solid Helvex bathroom fittings. The two other bedrooms share a similar, fully tiled bathroom with shower stall.

Throughout, the materials used are top quality and geared for easy maintenance, and yet these high-class townhouses are priced from US$140K! Fomento Urbano's commitment to quality is further reflected in their attitude to being responsible guardians of the environment. Just how many developments incorporate an on-site recycling station?

This a fabulous price for such a conveniently placed estate close to all the amenities and yet just 20 minutes from San José and the airport and close to some spectacular mountain countryside.

These houses are ideal for professional couples or snowbirds and retirees looking for easy-maintenance, secure but attractive good-investment homes built and guaranteed by proven leaders in the construction industry.

[custom_script adID=151]

If you would like to communicate with a real estate professional who will help you see this recommended InterAmericana project, please insert your email address and answer the three little questions in the form below:

[custom_script adID=97]

[custom_script adID=153]

Written by Scott Oliver, author of How To Buy Costa Rica Real Estate Without Losing Your Camisa and Costa Rica's Guide To Making Money Offshore. This new feature was created at the request of numerous VIP Members who have asked us repeatedly to recommend experienced developers with a proven track record who are building quality homes in Costa Rica.

Although Scott Oliver does not personally sell real estate, he would be happy to Help-U-Search for your perfect property in Costa Rica.

[thrive_leads id='261603′]
Are you into beautiful Costa Rica?
All interesting things you want to know about Costa Rica are right here in our newsletter! Enter your email and press "subscribe" button.