SOLD-Land For Sale By Owner – Four Acre View Lot In Turrialba With Five Waterfalls – Only US$10 per square meter = US$160,000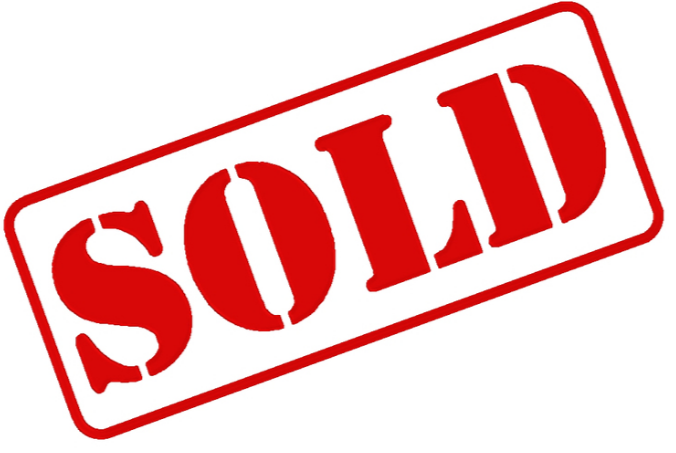 This unique 4 acre lot is available and ready to build a small eco hotel, large B&B or the home of your dreams. Local skilled labor is about $2 per hour and a local general contractor has built numerous western styled homes for Americans in this area.

[custom_script adID=149]

Public water is on the property ($36 per year for unlimited use) and electricity and phone service (also inexpensive) are at the driveway entrance. Artesian springs on the property also provide crystal clear water year round.
The location provides spectacular 180+ degree panoramic views down the valley towards the city of Turrialba and up the valley towards the picturesque Turrialba volcano with beautiful pastoral and mountain views in between as seen in the photos above. This property has considerable privacy because it is set back from an all weather public road. The driveway is relatively flat and graveled for easy access (see photo below).
The two largest building pads are shown in the two photos above. There are other smaller pads which can accommodate picnic areas or guest cabins. The property is landscaped with grass, 100's of recently planted tropical plants, fruit trees and other tropical trees.
Did I mention the waterfalls? If you have ever dreamed of having your own fairy-tale like waterfalls, this is the property for you! These waterfalls are fed by local artesian springs and even flow between rainy periods. In the photograph below is one of the five waterfalls on the property. Gentle walking trails are established to the upper three falls while the bottom two are currently reserved for the adventuresome in your party.
The property is located 4,000 feet above sea level which provides mild year round weather (mostly in the 70's during the day) and cool nights for sitting in front of a romantic fireplace and snuggling under warm blankets.
This eastern side of Costa Rica is influenced by the Caribbean and gets more rain than the western side of the country. As a result the vegetation stays green year round and does not suffer from the dry season winds experienced in San Jose and points west.
The city of Santa Cruz is a few minutes away with hardware stores, grocery stores and other basic necessities. Santa Cruz is renown for its dairy products and hosts a countrywide cheese festival every year. There are numerous excellent restaurants nearby.

[custom_script adID=151]

The city of Turrialba (as seen in the background in the first photo above) is 15-20 minutes away on paved roads. Public buses pass near this property on a regular basis for about $.50 each way. Turrialba is a midsized town with numerous supermarkets (one owned by Walmart), a large hospital, numerous clinics and health care providers, a Home Depot style hardware store, a University of Costa Rica campus, an internationally respected agricultural & horticultural university (CATIE), good restaurants and a farmers' market every Friday and Saturday.
Turrialba retains the charm of an agricultural town without the ubiquitous American fast food chains. There is a relatively small but rapidly growing English speaking population in and around Turrialba. The local Pacuare and Reventazon rivers are considered to be some of the best white water rafting rivers in the world. The nearby Guayabo National Park contains the most significant indigenous ruins in Costa Rica.
The Caribbean coast is approximately three hours away and is a very different experience from the Pacific coast. The Caribbean coast is mostly undeveloped with small fishing villages and numerous national parks.
There are tourist facilities and shopping but on a much smaller scale than the Pacific – there are no mega resorts or hotels. The beaches tend to be spectacular and uncrowded with considerable wildlife and snorkeling. The road traffic to the Caribbean beaches is significantly lighter than the Pacific routes.
San Jose is a ninety minute drive from Turrialba, again with relatively light traffic on well paved roads. There is also direct bus service every hour on the hour for approximately $2.00 each way.

The sale price for this property is $10 per square meter ($160,000 in total), equal to or lower than other properties in the immediate area and significantly cheaper per square meter than other popular areas in Costa Rica. However, there are no other properties with matching views and private waterfalls equal to this parcel.

[custom_script adID=150]

Please note that to help and protect you – our VIP Members – WeLoveCostaRica.com has completed a basic title search on this property which revealed that everything else appears to be in order. However, as you know, we would always recommend that you have have your own attorney confirm this before you make a final offer.

If you have a serious interest in buying this property then please help us to help you contact the owner Bobby by telephone in the USA on 661-821-1256 or email him directly using the form below:

[thrive_leads id='261603′]
Are you into beautiful Costa Rica?
All interesting things you want to know about Costa Rica are right here in our newsletter! Enter your email and press "subscribe" button.