Keller Williams Expands into Southern Costa Rica – The Exclusive Listing of Golfito Marina Village Resort
Keller Williams Costa Rica, the Costa Rican master franchise of Keller William's Realty International, the world's largest real estate company in agent count and closed volume, announced their partnership with Golfito Marina Village & Resort.
Keller Williams Costa Rica CEO, Allen Lungo, noted, "We are excited to expand into the Golfito area which is experiencing a construction and renovation boom. The plans to expand the local airport and with the main pier under renovation, we expect an increase in tourism traffic.
We are especially proud to be working as a partner of Golfito Marina Village. We salute the qualities of their project vision and share their goals of building a welcoming, international marina community in Golfito."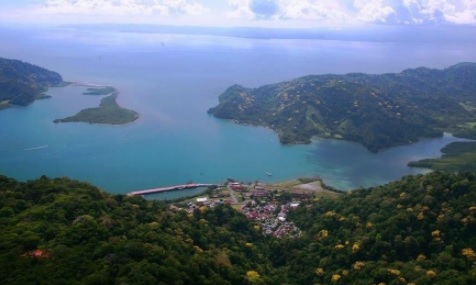 The new world-class super yacht marina and residential community being developed by Hacienda El Dorado S.A., just completed Phase I of construction.
Golfito Marina Village & Resort is a 40+ acres inclusive of a 135-slip super yacht marina; with approximately 40 villas, each fully furnished and professionally designed and decorated; 255 luxury condominiums; Marina Village with 35 commercial stores; and a flagged high-end hotel with 70-120 rooms.
Situated in one of the most ecologically diverse places on earth, the sheltered marina and luxurious oceanfront residences blend gently into the natural environment, surrounded by tropical rainforest and peaceful beaches.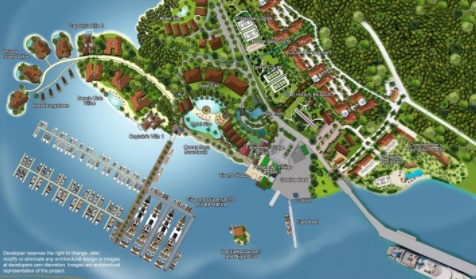 The 135-slip deep-water marina (50 slips currently in place), managed by IGY Marinas, features a spectacular array of amenities including private and secure slips easily accommodating vessels from 30 to 400 feet (9m to 120m); tournament fishing facilities; a 265' fuel dock; and round the clock security and concierge services. A private yacht club will be added in the future.
Just 343 miles north of the Panama Canal, Golfito Bay is the only approved drop-off and pick-up zone for yacht transport ships on the West Coast of Central and South America.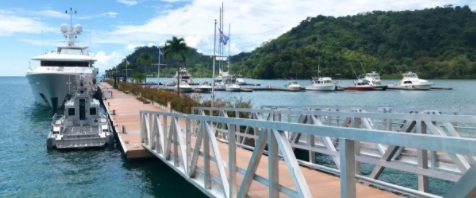 Phase II construction is starting now! Own a place of private luxury with a rustic touch and choose from a limited selection of fully-furnished beach villas all enhanced with dramatic strokes of style, lush tropical landscaping and distinctive architectural accents.
The residence will be among the last ever built in the area, ensuring that it forever remains a sanctuary of nature in its most beautifully presented state. In addition, our 255 condominium owners will have full VIP rights to the marina amenities.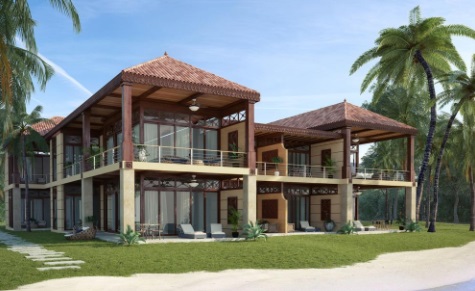 Golfito Marina Village & Resort brings a new definition of luxury to the marina and resort experience with unparalleled amenities, including a full service open air spa surrounded by waterfalls, well-equipped fitness facilities, exotic swimming pools, ecotourism, tennis courts, bocce ball, big game fishing as well as an island restaurant and nightclub for afterhours fun and entertainment.
Adding to its unmistakable charm, the town of Golfito is a historic and lush setting along the country's Pacific Coast. Residents and guests will be able to take full advantage of the sites and attractions of this area, including the recently constructed Shoppes at Golfito Marina and two-mile-long boardwalk called Paseo Marino.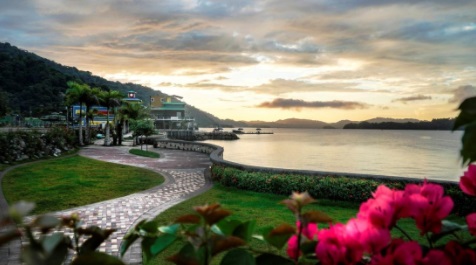 "We are delivering a world-class luxury resort destination to one of the most beautiful places on earth," said Noam Schwartz, principal of Hacienda El Dorado S.A., the experienced development team behind Golfito Marina Village & Resort. "Golfito and the surrounding areas are environmentally sacred places, which we will embrace through our design. This truly will be a luxury vacation destination unlike any other."
Golfito Marina Village Sales and Marketing Manager, June Kraemer, added, "Our search for a global marketing partner led us to Keller Williams Costa Rica, who demonstrated the ability to reach the broadest possible international audience, while supporting our goals of a seamless client experience from promotion, to familiarity, to commitment, to delivery, and into long-term occupancy."
Keller Williams Costa Rica CEO, Allen Lungo, noted, "We know the developers of Golfito Marina Village have worked diligently to create a new standard in global, ultra-luxury yacht marinas with integrated communities of residents and businesses, and we are proud to have the opportunity to share it with international colleagues, including Keller Williams team members".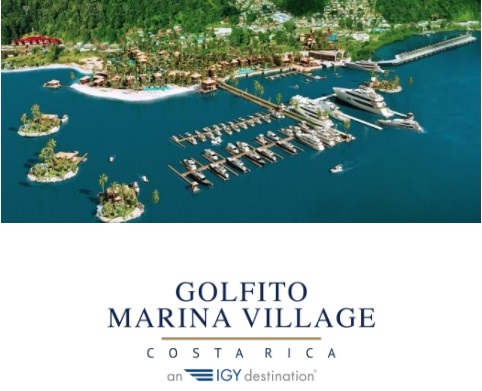 Are you into beautiful Costa Rica?
All interesting things you want to know about Costa Rica are right here in our newsletter! Enter your email and press "subscribe" button.