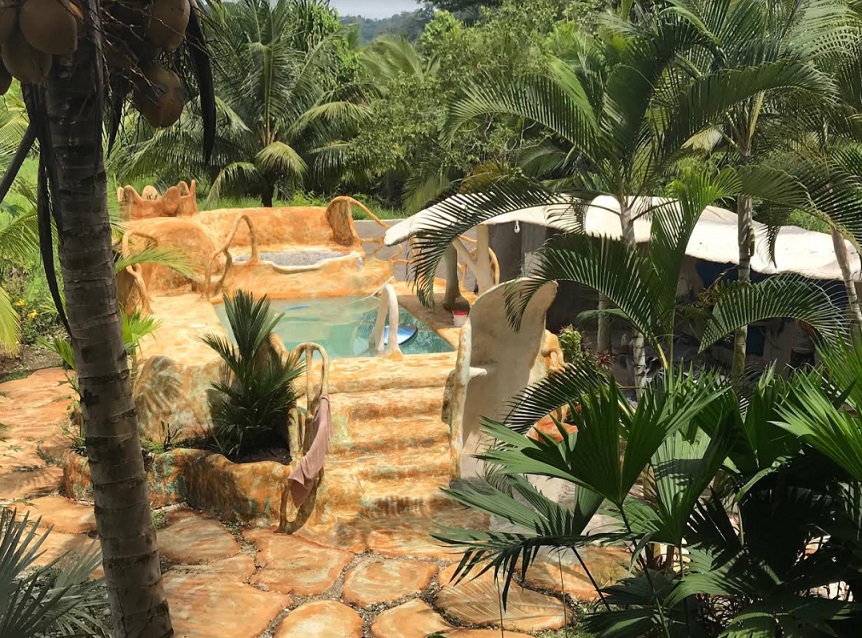 If you have any questions about property in Costa Rica, click here to contact our partner agent.click here to contact the listing agent.
The property:
• 750 m2 lot – Extra lot 650m2, next to the house – $18,000 (when bought together), landscaped, fenced and gated. It is located 3kms off the main road to Playa Negra in a small multi-national
community, very tranquil and eco-oriented.
• The road is compacted public road, takes 10 minutes to drive to the center of Puerto Viejo and 5 minutes to Playa Negra beach, walking distance of 20 minutes.
The house:
• Two-story house 3 bedroom, 1.5 baths, open kitchen plus minibar on a large balcony overlooking the mountains of Talamanca and Panama.
The pool:
• A very nice pool with a unique design.
Location

Price: USD $135,000
Land Size: 650 m2
For more information about quality homes and land for sale on the Southern Caribbean coast of Costa Rica, please contact our Recommended Realtor José Tercero using the simple form below:
For more real estate for this region at the WeLoveCostaRica Southern Caribbean Coast listings page, click here