Great Activities and Beaches in Costa Rica's Manuel Antonio National Park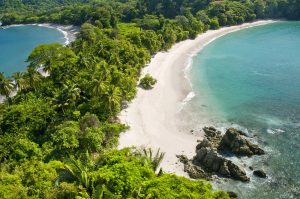 If you have any questions about property in Costa Rica, click here to contact our partner agent.click here to contact the listing agent.
Costa Rica is home to one of the world's most beautiful national parks. The Manuel Antonio National Park is frequented by visitors throughout the year, but is especially busy during the high season. During that period, people have the opportunity to enjoy the gorgeous flora and fauna. However, this is also the time when the pristine white beaches are most inviting. In the Manuel Antonio area, you have a choice of five exceptional beaches.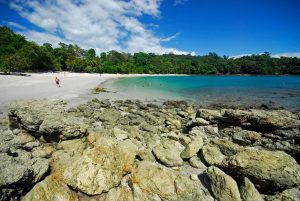 1.Playa Espadilla – In Manuel Antonio, Playa Espadilla is the public beach. Because of that, tourists are not required to access the park in order to get to the beach. Stretching roughly 2.7 miles long and being surrounded by lush vegetation, this is a great place to enjoy time outdoors.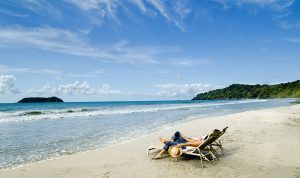 2.Playas Gemelas – When heading toward Puerto Escondido, you will come to the Playas Gemelas beach. Although it is relatively small, this beach is stunningly beautiful and never overcrowded.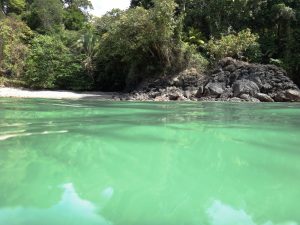 3.Playa Manuel Antonio – With its location so close to the entrance of the national park, it offers quick and easy access. However, you must enter the park to physically get to the beach. One important note is that when visiting this beach, be on the lookout for mischievous monkeys that like to take smaller items as souvenirs.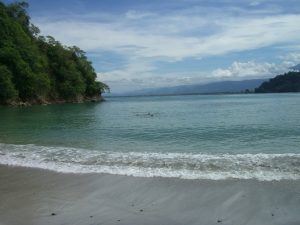 4.Playa Biesanz – If you are looking for a beach with a relaxing atmosphere, this is the perfect destination. Even though Playa Biesanz is near the Parador Resort, you will not be greeted by a throng of tourists. At this beach, the water is perfect for swimming, and the sandy beach is great for kicking back and enjoying the sun.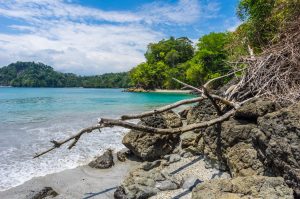 5.Puerto Escondido – All five of the beaches mentioned are special, but this one is extraordinary. The entire area is breathtaking. The only downside is that during high tide, Puerto Escondido is inaccessible.
In addition to visiting one or more of the five beaches mentioned, Costa Rica offers a host of other activities. These include sport fishing, jet skiing, scuba diving, snorkeling, parasailing, rafting, hiking, catamaran trips, and more. Then when you consider all of the different restaurants that serve authentic food, a trip to Costa Rica becomes more enticing.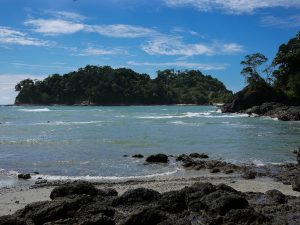 For more real estate for this region at the WeLoveCostaRica Dominical listings page, click here
Are you into beautiful Costa Rica?
All interesting things you want to know about Costa Rica are right here in our newsletter! Enter your email and press "subscribe" button.