SOLD-FIRE SALE on Beach Area Properties in Playa Lagarto, Guanacaste, Costa Rica – Four titled beach area lots. Owner must sell to avoid economic hardship! Prices Reduced by 40% for Quick Sale.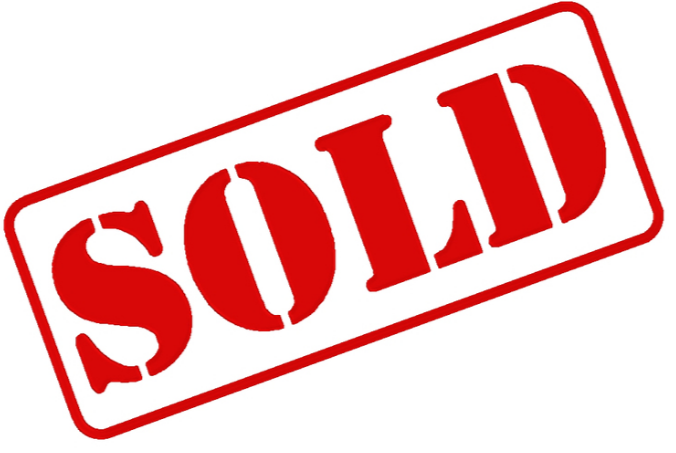 Located on Guanacaste's Pacific Gold Coast, we are proud to offer four beautiful ocean view lots just 250 meters from stunning golden sand beaches in one of the most pristine natural areas on the Pacific Coast.
This Property Is No Longer Available But…If you're looking for something similar, contact us today!

[custom_script adID=149]

Pacifica Landing. Lots that are priced online at $150 per meter will now be sold for $90 per meter. These lots are adjacent to each other and may be combined into a larger lot of 3,800 meters.

If all lots are purchased together, the price will drop to $80 per meter or $304,000 for all four lots… a discount of $266,000 for prime Guanacaste titled beach area properties with electric and water permissions secured!
Each of these Pacifica Landing lots offer clear ocean views, with excellent beach access. Listen to the sounds of the ocean from your property, and enjoy a leisurely two minute walk to some of the most beautiful beaches in all of Costa Rica.

While most ocean view properties in Costa Rica are located quite a distance from the ocean itself, and require a "drive" to the beach, these lots promise abundant ocean views, and a remarkable proximity to the beach. In fact, these stunning properties are so close to the beach, the mesmerizing sound of the waves crashing on the beach is a constant reminder of just how close you really are!

[custom_script adID=151]

The development of Congo Negro has sufficient water and electricity, which can be brought to each lot. These lots are perfect for building, and do not have any impediments to construction. In fact, many beautiful homes have been completed and many more are currently under construction just meters from these lots.

These properties are only 90 minutes from the Daniel Oduber International Airport in Liberia, Costa Rica. If you're looking on a map, the small beach community of Playa Lagarto is sandwiched south of Junguillal and just north of Marbella.

Four, Fully Titled, Beach Area Lots in Playa Lagarto, Guanacaste, Costa Rica For Sale:
Lot #1: Lot Size: 807.67 meters : $150.00 per meter: $121,155.00 REDUCED TO: $72,690.30 Total Lot Price. Lot #1: Catastro # G-1158599-2007
Lot #2: Lot Size: 865.11 meters: $150.00 per meter: $129,766.50 REDUCED TO: $77,859.90 Total Lot Price. Lot #2: Catastro # G-1158597-2007
Lot #3: Lot Size: 920.68 meters: $150.00 per meter: $138,102.02 REDUCED TO: $82,861.20 Total Lot Price. Lot #3: Catastro # G-1158601-2007
Lot #4: Lot Size: 1,988 meters: $150.00 per meter: $298,200.00 REDUCED TO: $178,920.00 Total Lot Price. Lot #4: Catastro #G-1064481-2006
All of these lots now have electrical and water permissions in place!
These properties are ensconced in beauty. Nature abounds in this area… from the mysterious calls of the howler monkey to the cacophonous symphony of tropical birds, to a rare glimpse of the elusive ocelot or jaguar. Wake to the sounds of the waves crashing on the shore. Spend your day at the beach enjoying the surf, or collecting seashells and sand dollars. Enjoy a tropical nature hike, go fishing, or create an exhilarating adventure all your own.
This Property Is No Longer Available But…If you're looking for something similar, contact us today!
End your day basking in the warm twilight glow of a truly magnificent sunset… on the beach, or on your private ocean view patio.
These properties are located near several excellent local and international restaurants, local cafes, small grocery stores and pharmacies. Within 45 minutes are several world class golf courses… with more courses planned in the very near future.

Multiple banking facilities and large grocery stores are found in Santa Cruz… a short 35 minute drive from the property. The bustling, popular resort town of Tamarindo… with international dining, shopping and tourist and adventure attractions is a mere 45 minute drive. The upscale tourist and boating mecca of Flamingo is only a 1 hour drive.

[custom_script adID=151]

In addition to the many mid-sized resort properties that have proliferated in this area, the coming months will witness the planned construction of a brand new oceanfront residential, resort, spa and condominium property in Playa Lagarto… located just next door!

These lots are more than just rare, titled ocean proximity and ocean view properties. They are a rare opportunity to become a "ground floor" investor in the incredible Pacific coast property boom that is taking place in Costa Rica.
These ocean proximity properties define an opportunity for extraordinary living, surrounded by tropical splendor. Discover here, reflected in the beauty of nature, the definition of Paradise.
Please note that to help and protect you – our VIP Members – WeLoveCostaRica.com has completed a basic title search on this property which revealed that everything appears to be in order. However, as you know, we would always recommend that you have have your own attorney confirm that all is in order before you make a final offer.
[thrive_leads id='261603′]
Are you into beautiful Costa Rica?
All interesting things you want to know about Costa Rica are right here in our newsletter! Enter your email and press "subscribe" button.