Costa Rican Semana Santa 2017: What's Closed?
Semana Santa is known as the week leading up the religious holiday known as Easter Sunday. It's one of Costa Rica's most popular and important Christian holidays, which leaves many of the banks, government offices, stores, schools, and more closed for quite some time. Semana Santa, also known as Holy Week, begins this year on April 9th and ends on April 15th.
With so many places closing down for the tradition of Holy Week, knowing what is open and what will be closed will ensure that you can be ready. There are also some traditions that take place during Holy Week that may cause a rift in your plans, as well.
Dry Law During Holy Week
The "dry law" of Holy Week, which prohibits the sale of alcohol during Semana Santa, is something that can be somewhat frustrating for everyone. However, changes that were implemented during 2012 gave the local governments the decision to enforce the ban should they choose to do so.
So far the prohibition list has yet to be released, as the majority of local governments have yet to make a solid decision. We expect to hear more news on which regions will be participating or not in the upcoming dry law of Holy Week.
What's Closed During Holy Week 2017
A lot of places are going to be closed during Holy Week this year, so make sure that you run any errands and do whatever it is you need to do before it starts. Locals can look forward to taking some much needed time off from office and government jobs, especially where banks and non-tourism-related businesses are concerned.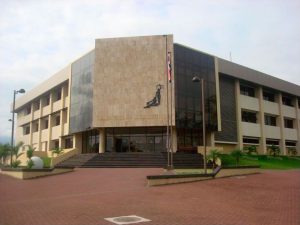 As per usual tradition, public transportation services will not be closed off completely, but they will be highly reduced. If you need to rely on public transportation to get around during Holy Week, make sure you inquire with the transport of your choice to see what their individual schedule is.
Following the closures of last year, it's expected that the Judicial Investigation Police and the courts from the Judicial Branch specifically will be closed. However, the domestic violence courts will most likely remain opening following last year's closures and reductions, as well.
The Legislative Assembly and the Supreme Elections Tribunal will be closed like last year, which followed an order from all of the Costa Rican ministries. The Costa Rican Sewer Institute, National Power and Light Company, and the Electricity Institute are expected to remain open for the necessities of the locals, but may not be open to the general public. This means that all inquiries will be taken care of during Holy Week, but you should pick and choose your battles properly because they may also have their services reduced.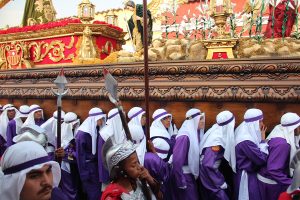 Supermarkets that will be making the decision to sit out on alcohol sales per the dry law during Holy Week will be closed, which we will know more on later. In accordance with the dry law, all bars, supermarkets, and businesses that deal in the sale of alcohol will be closed for Holy Thursday and Friday of Semana Santa.
We are not one hundred percent on which banks are going to be closed yet. Some will remain open while some will close. Some branches of specific banks will most likely remain open, As BAC San Jose and Scotiabank did the year before, but we are still unsure at this time and will report more when we know for sure.
Hospitals are expected to be closed down apart from certain sections of their buildings, typically the emergency areas, but the Red Cross usually remains open to aid in emergencies.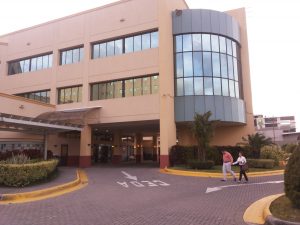 Because there are not enough official closures to say for certain what will be closed during Holy Week of 2017, we will report on more later on once we have been given more detailed information.
Are you into beautiful Costa Rica?
All interesting things you want to know about Costa Rica are right here in our newsletter! Enter your email and press "subscribe" button.