Home
/
Real Estate
/
Costa Rica Realtors
/
SOLD-Costa Rica Realtors in the Cool, Affordable Southern Highlands Area of San Vito Near the Panamanian Border. Small farms can start at $60,000 with country lots from $30,000, larger American styled homes with multiple acreage will be in the $190,000 to $750,000 range.
SOLD-Costa Rica Realtors in the Cool, Affordable Southern Highlands Area of San Vito Near the Panamanian Border. Small farms can start at $60,000 with country lots from $30,000, larger American styled homes with multiple acreage will be in the $190,000 to $750,000 range.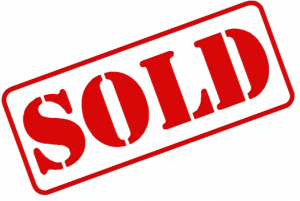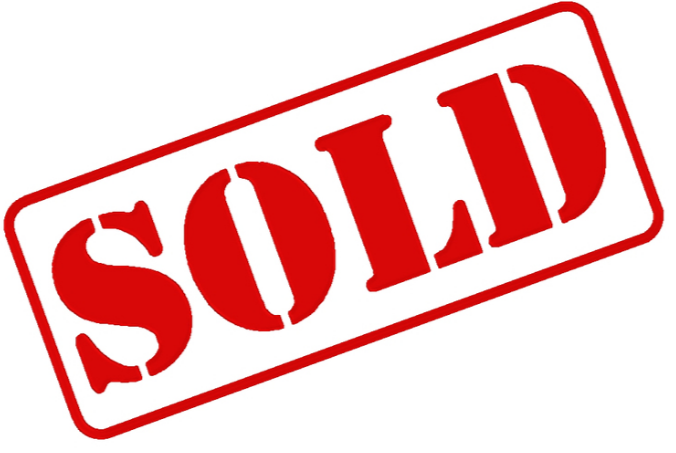 Dave Corella started traveling to Latin American Countries in 1974. South America was his first experience with Latin American cultures and he was instantly hooked.

Family values and the way people connected with the land and their environment in Costa Rica would echo in his head every time he'd go back to Michigan and have to deal with long, grey winters, wet snow and short summers.

[custom_script adID=149]

"Growing up with the influence of the Automotive Industry and the associated middle class work ethic, I couldn't shake the image of the Gringos I had met that were living in the mountains of Colombia, the jungles of Ecuador or the highlands of Peru.

What the heck was I doing shoveling snow?"

When his younger brother shoved an advertisement in front of his face from Mother Earth News for a Beach Front Property For Sale down in Golfito, Costa Rica for less that $10,000 he couldn't stand it any longer and he made his first trip down to Costa Rica in 1983.

"We met an Ameri-con man living on a beautiful beach with his wife and children living on 400 acres off-grid, no roads no electricity about 45 mins from the town of Golfito by boat, and we proceeded to give him a deposit with less than a handshake.

Boy, were we foolish!
Palm trees, the Pacific Ocean and some rum can have a strange effect on one's thinking ability combined with the realization that my trip was almost over and I'd be shoveling snow again, what a depressing thought, I was just too overwhelmed and we handed over our cash."

It was at this time that Dave learned his first lesson on how not to buy real estate in Costa Rica…

[custom_script adID=155]

"Needless to say, our financial contribution to this mans' economic survival was our first of several lessons we would encounter. Keep it in mind; this was before there were any trustworthy Realtors, and legal titles were practically non-existent, possession rights were the norm.

Costa Rica can be a good place to enter the school of hard-knocks, that is if you have a few bucks for the teacher and a few careless years to toss about or, you can heed advice and save yourself a lot of grief."

Dave's business partner – and fellow real estate sales agent – Rolando Mendez Rodriguez was born 1973 in Samara, Guanacaste but he grew up in the beautiful, rural highlands area of San Vito.
He has worked in many in different fields such as coffee production, agriculture, nurseries, reforestation, gardens, accounting, property maintenance and knows San Vito area very well and, he understands the laid back lifestyle of the Ticos here.

In 2006 after 12 years working for an American Biologist, Costa Rican citizen Rolando Mendez was trying to help his father to sell his property…

"A local neighbor connected me with Realtor Dave Corella and that is the way I met him. A few months later he offered me a position working with him and starting a new real estate brokerage sales office here in the highlands of San Vito, Coto Brus."

[custom_script adID=151]

Rolando started as a Real Estate agent in 2007, he has been very grateful for the experience and now, with over five years on-the-ground knowledge and professional experience he can be a big help for real estate buyers and sellers in the area.

He says: "I believe that the process of buying and selling real estate has to be transparent and smooth and everybody will be grateful always."

Finally Rolando loves his little corner of Costa Rica: "I think you will agree that the region is beautiful; the people are simple and friendly. This part of my country has stayed the same, as always, and here you will not find large developments like other areas. It is still very peaceful.

San Vito is a great place for a sustainable living kind of lifestyle and as the Ticos say Pura Vida! San Vito has an excellent climate, very fertile land and open spaces and we produce about 80% of the food that a human needs to live."
Many professional real estate sales people in Costa Rica have learned the hard way and now try to help folks avoid those pitfalls.

Dave Corella says that: "In the past we've had clients who insist or are just too stubborn to listen, then we'd back-off and let them go for the experience. My knowledge and 30 years of experience is no match for stubborn headed foreigners… later, we just shake our heads and listen to their tall tales of woe! Or more often Whoa! Don't fall into this category!"

[custom_script adID=150]

"Thirty years ago Costa Rica was magical for me too… I try to capture that experience through my clients' eyes. Most clients don't have the time nor desire to go through this 'educational' period that still exists. This is why we are here. There are plenty of good deals around and the vision many hold can be rewarding when guided to a fruitful end.

We try to discover properties that are under current market value, and we have many, many of our clients don't have big bank accounts and often are the type of persons that have the desire to be a part of the local community. We want people to know Costa Rica is not only for those with a life savings, anyone can still come down to Costa Rica and buy land."
"The highlands of San Vito are ripe for those types of folks. Dreams of owning more than ¼ acre can be a reality down here. For less than a beachfront or a distant ocean view lot many have found that they can buy several acres of land, this is land that can be planted. Going out to your own garden and picking fresh, organic produce and fruits has to be one of the most rewarding experiences there is."

The little town of San Vito de Coto Brus is in the heart of the mountains and rain-forests of Costa Rica located about 40 miles (65 km) northeast of Golfito and just north of the border with Panama. San Vito is a small quaint city, it sits in a narrow valley between the Talamanca Mountain Range and Fila Costeña.

[custom_script adID=153]

At 3,200 ft above sea level, the cool mountain breezes are a refreshing break from the coastal heat and humidity. The San Vito community was founded by Italian farmers in the 1800s.

"With today's misaligned growing and farming practices in North America, it's nice to know we can still have a garden that flourishes and provides us with radiant health. Owning an acre or two (and usually much more) is a rewarding experience. Retirement here has more promise than sitting in front of the television all-day or running down to the corner chain-restaurant for fast food eats.
Life here thrives; the locals still walk or take the bus to town. San Vito is 'small town stuff', it's pickups and farmers, folks selling produce out of the back of their trucks. You'll often see three or four head of cattle in the back of a 4-cylinder pickup with extended wooden slats on the sides.
You'll find rustic hardware stores and coffee shops, small family owned bakeries, children running around in their school uniforms, loud-speakers perched on top of trucks advertising some event or bargain.
If you're up for some down-home fun, San Vito may be just right for you."
Current Real Estate Market Summary For San Vito.
Dave Corella tells me that: "We've noticed more and more people looking for larger properties of more than two acres away from the high priced beach areas. This is land that can be worked by individuals, small groups or families in a sustainable fashion.
I believe this is the future and it's happening now. Small farms can start at $60,000 with country lots from $30,000, larger American styled homes with multiple acreage will be in the $190,000 to $750,000 range."
Affordable Homes, Land and Farms For SaleIn San Vito, Costa Rica.

[custom_script adID=97]

If you are looking for an affordable home, land or a small farm for sale in the cool highlands region of San Vito in the Southern part of Costa Rica near the Panamanian border, please contact Dave Corella and his business partner Rolando Melendez using the simple form below:
Article ID Number 4392
[thrive_leads id='261603′]
Are you into beautiful Costa Rica?
All interesting things you want to know about Costa Rica are right here in our newsletter! Enter your email and press "subscribe" button.