SOLD-Costa Rica Real Estate Investing Strategies – Spec Homes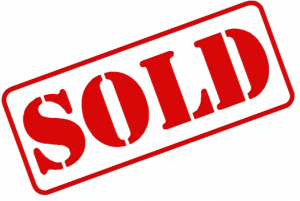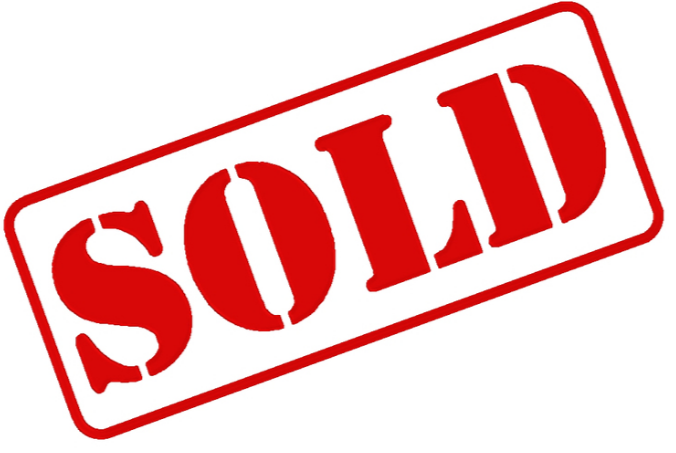 When investing in Costa Rica's real estate market, one can profit in virtually all areas of this vibrant market, but it is always better to create a value added strategy than to rely solely on appreciation to grow your capital.

[custom_script adID=149]

Building a quality spec home on a desirable, premium building lot is great, secure way to begin investing in Costa Rica with a value added strategy.

In the past it was not uncommon to see returns as high as 40%-50% but those days are a distant memory. However, there are still great opportunities out there that can easily yield a strong return of 20% – 30% with-in 24 months.
The AARP Ranks Atenas as…One of "The Best Places to Retire Abroad."
The costs of land and construction in Costa Rica have been steadily rising, especially in the Central Valley. Atenas in particular has continued to grown, with a sharp rise in Costa Rican buyers who are leaving the big city of San Jose, making their way to the peace and tranquility of country life in Atenas.
With the opening of the San Jose/Caldera Highway (Highway 27), the commute time from Atenas to San Jose has been cut from 75 minutes to a short 30 minutes drive. The influx of locals along with the continued popularity of Atenas as a retirement destination with expats from around the globe, has kept our local real estate market strong and stable.

When building an spec home, to ensure a good investment, it is advised to keep your finished product priced between $200,000 – $400,000 for the Central Valley. Most foreign and local buyers are looking to purchase in these price ranges.

[custom_script adID=155]

Furthermore, as you venture above this price range, your buyer will have more options, including homes in the United States, where in some locations real estate prices are 40%-50% less than they were just a few years ago.

More expensive luxury homes are selling too, but their holding costs are higher and turn around time may take longer, lowering the rate of return on your investment.

When building a home in Costa Rica, please keep in mind that many of your potential buyers will be nearing or are of retirement age. This means NO STAIRS!
Building a single story home is preferred unless it is absolutely necessary to build two stories in order to capture views or compensate for a small lot size. If you must build two stories, make sure you build with the master bedroom on the main floor.

In Costa Rica, construction costs vary depending on quality and finish work. Also, cost are calculated upon total square footage under roof, not just living space. Having outdoor living areas (under roof with tile floors) is an essential feature in a tropical climate.

The temperate, tropical climate of the Central Valley is perfect for outdoor living, making large verandas and ranchos must haves. During the rainy season it is wonderful to have covered outdoor space to enjoy the fresh air and rain while staying dry, enjoying a nice cup of locally grown coffee.

If you build an average 1,750 s.f. home you will most likely have about 1,500 s.f. of indoor living space, with 250 s.f. for outdoor enjoyment.

Typically speaking, the average retiree will not be looking for more than 2 bedrooms and 2 bathrooms, however having a third bedroom or flexible office space would be ideal.

[custom_script adID=151]

Plan ahead by having space for future projects such as a guest house, or designing the home so it can easily be added onto in the future. This will add value to your investment by making your home more desirable.

Having a pool is a must as 95% of buyers say they want a pool in the tropics. The cost of building a small pool in Costa Rica is minimal (around $10,000.00) and will make your home more appealing than homes that do not have a pool.

Using the guidelines previously mentioned, it is imperative to find a building lot that is suitably priced for your spec home. Land values vary greatly in Costa Rica but as with anywhere in the world. You get what you pay for and LOCATION IS KEY!

That is not to say that good deals below market value cannot be found. They are out there.

Costa Rica is not so different from the rest of the world. There are many variables that come into play that determine the value of a property.

For instance, a ready-to-build 1.5 acre lot, in a gated development, with all utilities on site, roads in place, and a level building site will obviously be priced higher than raw land without infrastructure.
Another point is that in Costa Rica views as well as location dictate price. When touring lots in gated communities you will see the difference in prices are almost always due to superior views and lot size. Most buyers who come to Costa Rica want a stellar view.

In the Central Valley buyers desire views of mountains, volcanoes, city lights and in some instances, distant ocean views.

Around the coast buyers certainly prefer ocean views, if not ocean front. If a property does not have a great view then the surroundings and plot itself must be spectacular. For example a small stream, waterfall or lush vegetation can help make up for the lack of view.

Currently, pricing of building lots in pre-designed gated developments are rising and inventory is limited. Recently one of our local communities released 12 new lots for sale and within weeks over half the new lots were sold!

Although there are less expensive lots available in desirable areas that are not in gated communities, choosing a lot in a private community for spec building is recommended. There are a few reasons for this but typically speaking, the average foreign buyer will feel more comfortable purchasing a home in a gated development for the security and privacy that is offered by these private communities.

[custom_script adID=150]

For this reason, homes inside these communities appreciate and sell faster than their counterparts on the outside.

Once a development has the permits from the municipality for the development it is easier and less expensive to obtain the needed building permits for a spec home because many of the major hurdles have been overcome.

Furthermore, many land developers create separate Costa Rican corporations (S.A.'s) for each lot they sell which makes for a less expensive transaction and easier closing.

The average lot size in these communities range between 5,000 M2 to 7,000 M2 (1.25 acre to 1.75 acre). In some areas you may find smaller lots in communities that have been qualified for horizontal condominium zoning (not to be confused with high rise condo's).

Pricing of these lots can range from around $110,000 to well over $200,000, depending on their merits such as location, size and views. Choosing the perfect property to fit your development and investment strategy should not be difficult.

Clearly, if you are building a home with a resale value of $325,000 you can not spend $200,000 on your building site. You will need to stay in the $100,000 range for your lot to clear 20% profit on your spec home.
For our sample spec home deal, we will use a standard (5,000M2) lot priced at $110,000. Many lots can be found at this price in hot investing areas. This lot will be ready-to-build with all utilities in a gated community,] located in a desirable town like Atenas.
In attempting to make a 20% to 30% return, selling the finished product for $325,000, building costs at $80 per square foot, the building lot must be purchased for around $110,000. The finished home will be approximately 1,750 s.f., of concrete block construction, luxury finishings and a small pool.
Real Estate Investing With Spec HomesLet's look at the numbers…
Construction Plan: 1,750 square feet @ $80 per square foot
Turnkey Construction Cost: $140,000
Lot Cost: $100,000
Pool Cost: $10,000
Total Project Cost: $250,000
Sales Price: $325,000
Gross Profit: $75,000 or 23%
In order to achieve a 23% gross return you will have to sell the home for $325,000 resulting in a $75,000 USD (gross) profit to you.
With a demand for affordable North American style homes in Atenas and the Central Valley, building quality spec homes is a safe way to make a healthy return on your capital in our increasingly unstable world.
Clearly, this strategy is more involved than a passive buy-and-hold investment such as rental properties. However, if you have a good team and a great building lot, you are on your way to success.
If you are interested in making a safe, passive return of 10-12%, you can lend money to many professional home builders who will secure your investment capital with a mortgage on their property, and pay you this healthy return.

You will be hard-pressed to find an investment vehicle in North America that pays these high returns safely that are secured by the actual asset.

[custom_script adID=153]

In real estate as with all sales negotiations, you make your money when you buy, not when you sell. Learning land values, construction costs, and retail sales values will be essential to your success. Working with an experienced real estate agent is essential the learning process and your future success.
Costa Rica Real Estate Investing Strategies – Spec Homes
Article/Property ID Number 1668
[thrive_leads id='261603′]
Are you into beautiful Costa Rica?
All interesting things you want to know about Costa Rica are right here in our newsletter! Enter your email and press "subscribe" button.