SOLD-Costa Rica Land For Sale – Villas de Sierpe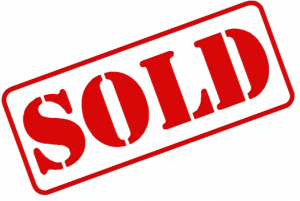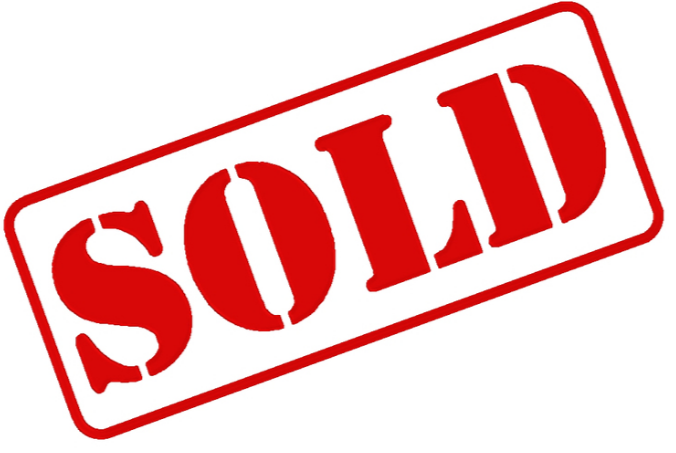 A small, well managed development in the heart of a beautiful part of Costa Rica at an affordable price. Safety in numbers as well as clear title and registered survey.

[custom_script adID=149]

The town of Sierpe is known as the gateway to the Osa Peninsula. For years travelers have come through Sierpe on their way to visit one of the last easily accessible frontiers of the world and certainly Costa Rica.
The Osa peninsula is known as "The most biologically intense place on the planet" and for good reason. Mostly only accessible by boat or horse and made up primarily of National Parks, Forest Preserves, Protected Beaches and Mangrove Preserves, it is a pristine, well preserved natural wonder.
People from all around the world pass though Sierpe giving the town a flair not seen in other surrounding towns. It has paved streets, several very good riverfront cafes, several nice hotels, modern grocery, bakery, butcher shop, hardware, boat and motor repair, and most everything you need.
It is only 15 minutes from Palmar Sur which has an airport with daily flights to San Jose via several airlines. Another ten minutes from Palmar is Cortes, the County seat with government offices and a state of the art hospital nearly completed.
Recreation is king in Sierpe with literally 100's of miles of channels through the largest mangrove reserve in the world. Canoe, kayak or boat for hours through the mangrove and never see another person. 100's of miles of trails for hiking, biking or horseback riding.
The Sierpe river is a deep water river that runs through Sierpe and on to the Pristine Pacific Ocean where there are white sand beaches, surf, fishing, diving, whale watching and all that that the Pacific ocean has to offer.
What the world hasn't discovered yet is that the town of Sierpe is an ocean port and can be reached by 60+ foot boats in any tide. The Sierpe River is one of the best harbors on the Pacific Coast of Costa Rica and yet, for the most part, is still un-discovered.
Sierpe has population of friendly Ticos and Ticas who look you in the eye and shake your hand. Located on a dead end road it is safe, quiet, tranquil, clean, and makes you feel at home. Sierpe is a town you can easily and quickly fall in love with.

[custom_script adID=151]

To see the exact location of Villas De Sierpe on google earth, enter the coordinates: N8 52 05.44 W83 28 15.91 This will bring you to the center of the, just over 40 acres that are the Villas De Sierpe. Notice the survey in the photo section of this listing and see the shape of the property on google earth to see how the lots lay out.
Be ahead of the crowd and own a piece of this great little development in the last of the un-discovered parts of Costa Rica.

Prices start at US$40,000 for road front lots. Large center lots are priced at $80,000 and River front lots are $120,000. All lots have river access through common access.

River front parcels sold: 19, 20, 21 and 22
Large interior parcels sold: 7, 9, 14 and 15
Road front lots sold: 5, 6, 7, 8, 9, 10, 11, 12, and 14 (13 is common area for all property owners and not for sale)

The riverfront and interior lots are just over 5,000 square meters with the smallest being 5,064 square meters and the largest being 6,275 meters square. The road front lots are 1,100 square meters to 1,200 square meters.

Written by Jim Cameron, WeLoveCostaRica.com's Preferred Real Estate Professional in the Sierpe River area of Costa Rica.

Costa Rica Real Estate Professionals – Sierpe River Valley:

For over 20 years, the professionals at Amigos de Osa have been building their reputation within the Osa Peninsula. They primarily represent the Sierpe River Valley, specializing in riverfront properties and also have several listings in the surrounding areas of Palmar Sur and Drake Bay.

Their Costa Rican partner, Sonia Rojas, is a member of the Costa Rica Board of Realtors and is certified by the CCCBR. Her extensive knowledge of Costa Rican municipalities adds assurance to buyers. Co-founder, Jim Cameron, has been traveling to the area since 1976 and buying and selling properties for the past two decades. His experience and commitment to 100% customer satisfaction has been tried and tested.

Another partner, Trevor Cameron, has been traveling to Costa Rica for half his life and living full time in Sierpe since 2006. He offers client care before, during and after the sale and his fluency in Spanish provides excellent service to both the buyer and seller.

The newest member of the team, Chelsea Carlsson, recently graduated from California State University, Chico and after attending school in Costa Rica decided it was the place to begin her career. Acting as Amigos de Osa's Buyer's Agent, Chelsea is dedicated to finding the perfect property for her clients.

The Costa Rica real estate professionals at Amigos de Osa pride themselves on helping you to find "A Piece of Paradise with Peace of Mind."

[custom_script adID=153]

If you are an 'adventurer' and are seriously interested in buying Costa Rica land in the Sierpe River area and want Jim Cameron to help you, please help us to help you by answering the three little questions in the form below:

[thrive_leads id='261603′]
Are you into beautiful Costa Rica?
All interesting things you want to know about Costa Rica are right here in our newsletter! Enter your email and press "subscribe" button.