SOLD-Costa Rica Land For Sale – A developer's dream with 28 buildable lots in San Ramon de Alajuela = US$2,108,800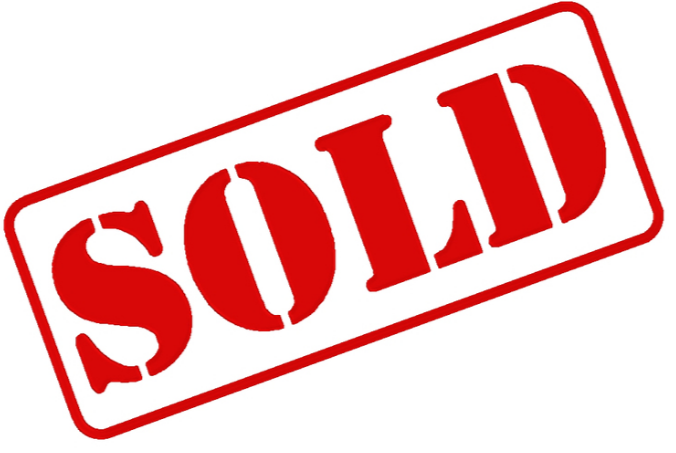 52.11 Acres – 21.09 hectares with 28 ocean & mountain view building sites with both GSM & TDMA cell phone coverage with water and eelctricity.

[custom_script adID=149]

Location:

This Costa Rica land for sale is located in Magallanes, Santiago in San Ramon de Alajuela which is just 28 miles from the Juan Santamaria International Airport, 40 miles to the capital city of San Jose and only 4.5 miles to San Ramon and 3.8 miles to a big shopping mall.

A road to the property line will be paved, there are many lots with Pacific ocean views, other lots have views of the Nicoya Peninsula and mountain valley views and you are a mere 50 minute drive to the nearest beaches.

There are two water falls on the property and a river borders the northern property boundary line. There is a very basic internal road structure in place and for the most part, the land is mildly sloping terrain. As you can see from the avocados, the soil is very fertile.
The Spanish language website of the Municipality of San Ramon website is quite comprehensive and you can see the history and culture of the San Ramon area here in Spanish.

You can download a .pdf map of the city of of San Ramon here. There is a local hospital, four different banks and a bilingual school.

[custom_script adID=151]

Costa Rica Land For Sale – Consists of 28 lots:
Lot 1 – 37,000.47 M2 or 9.143 acres
Lot 2 – 2 10,450.39 M2 or 2.582 acres
Lot 3A – 7,234.30 M2 or 1.788 acres
Lot 3B – 5,878.95 M2 or 1.453 acres
Lot 4A – 5,431.74 M2 1.342 acres
Lot 4B – 5,244.05 M2 or 1.296 acres
Lot 5 – 7,049.03 M2 or 1.742 acres
Lot 6 – 9,887.90 M2 or 2.443 acres
Lot 7 – 6,996.06 M2 or 1.729 acres
Lot 8A – 5,887.43 M2 or 1.455 acres
Lot 8B – 5,844.78 M2 or 1.444 acres
Lot 9 – 6,864.46 M2 or 1.696 acres
Lot 10 – 5,741.93 M2 or 1.419 acres
Lot 11 – 7,399.12 M2 or 1.828 acres
Lot 12 – 7,664.75 M2 or 1.894 acres
Lot 13 – 6,537.32 M2 or 1.615 acres
Lot 14 – 6,732.16 M2 or 1.664 acres
Lot 15 – 5,464.25 M2 or 1.350 acres
Lot 16 – 5,513.15 M2 or 1.362 acres
Lot 17 – 5,070.62 M2 or 1.253 acres
Lot 18 – 6,632.29 M2 or 1.639 acres
Lot 19 – 6,219.82 M2 or 1.537 acres
Lot 20 – 7,140.03 M2 or 1.764 acres
Lot 21 – 5,247.68 M2 or 1.297 acres
Lot 22 – 4,335.85 M2 or 1.071 acres
Lot 23 – 4,417.07 M2 or 1.091 acres
Lot 24 – 5,371.67 M2 or 1.327 acres
Lot 25 – 7,622.80 M2 or 1.884 acres
Why is this a Developer's Dream Property?
Because you could start building on this property today.
The hard work of getting permits and approvals has already been done for you. When you go through the process of getting permits to build in Costa Rica, depending on the area, this process can take years and can cost you a significant amount of money.
With this property, all of those seriously stressful hassles has already been taken care of for you…
There are 28 buildable with views of the mountain valleys, the Nicoya Bay and Peninsula and/or the Pacific Ocean.
All 28 lot plans have been registered in the Costa Rica National Registry (INVU) with all stamps, approvals and the all important folio real number.
ICE (Instituto Costarricense de Electricidad) has issued their approval.
The local municipality (San Ramon) has issued approval for land and road construction.
MINAE (Minesterio de Ambiental y Energia Costa Rica) the Ministry of Environment and Energy has given permission for removal of trees and shrubs as needed.
There are no other approvals required to start the infrastructure and construction of a very attractive neighborhood.
With your approved architectural building plans, single family homes could be started immediately.
Costa Rica Land For Sale – Developer's Dream:
The asking pricing for the entire 210,880 square meter property is US$10 per square meter = US$2,108,800. Owner financing is NOT available.
There are many people that call themselves developers who are sending ouit millions of emails per week selling land in Costa Rica and, more often than not, they don't have any of these permits and sometimes, they are not even the legal owners of the land yet.
This land for sale in San Ramon is legally registered, each lot has it's own folio real number and the owners are legally allowed to sell it and it's attractively priced.
How To Make Money?
This is a very simplistic glimpse of what's possible but this is not a complicated scenario. A sophisticated land developer could buy this land, put it some basic infrastructure and build an attractive model home on one of the smaller lots. Using that home as an example, you could then sell off the remaining lots for $15-$25 per square meter and walk away with a cool
[custom_script adID=150]
Land purchase: US$2,108,800
Basic infrastructure costs: US$500,000
Cost to build a picture perfect fully furnished model home: $150,000
Model home lot #23 4,417.07M2 cost: US$44,100
Total costs: US$2,802,900
Sell the remaining lots (210,880M2 – 4,417.07 = 206,462M2) for only US$20 per square meter which would still be very competitive in this area and you would bring in US$4,129,240 and …
Walk away with a gross profit of US$1,326,340
[thrive_leads id='261603′]
Are you into beautiful Costa Rica?
All interesting things you want to know about Costa Rica are right here in our newsletter! Enter your email and press "subscribe" button.