Costa Rica Immigration – Immigrating to Costa Rica the Legal Process
Immigration to Costa Rica means taking part in a vibrant and active culture and enjoying a beautiful and unforgettable country. From towering mountains and dormant volcanoes to over 180 miles of gorgeous coastline, Costa Rica is home to some of the most spectacular scenery in the world. This beautiful country is also home to over four million people with almost ten percent of the population born on foreign ground.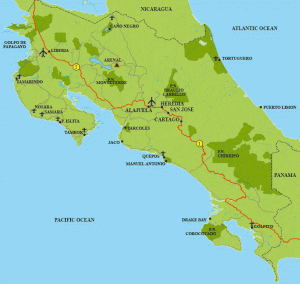 Deciding to immigrate to Costa Rica is an easy decision to make when you understand the benefits of immigration that include increased banking opportunities, access to excellent healthcare choices and even a convenient Costa Rica driver's license. All of these benefits are included when you contact Laura B. Gutierrez to begin the immigration process. Laura Gutierrez is an immigration expert with years of experience, who specializes in getting your immigration approved in Costa Rica more quickly and efficiently than any attorney.
What is a Costa Rica Immigration?
Travelers from many countries are welcomed into Costa Rica to enjoy the gorgeous scenery, to celebrate amazing food, and to enjoy the bustling cities and fun nightlife. Most travelers stay for several weeks but the law in Costa Rica allows guests to stay in the country for up to 90 days with just a simple passport issued from their home country. Costa Rica immigration is the beginning of setting up a permanent lifestyle in the country with all of the benefits that are attached to this change in status from tourist to citizen.

Laura B. Gutierrez has learned many lessons in her lifetime of experience with Costa Rica immigration. Traveling to Canada with her infant daughter, Laura Gutierrez endured a six-year ordeal pertaining to her family's immigration status. Finally seeking help from a non-attorney specialist, Laura was granted her permanency, but not without enduring a difficult journey. Her empathy and expertise is definitely a benefit to anyone seeking to immigrate to Costa Rica. Residing full-time in Costa Rica, Ms. Gutierrez is located close to the immigration office in San Jose and understands the ins-and-outs of the entire immigration process.
Immigration to Costa Rica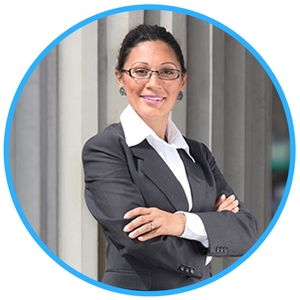 Make a decision regarding Costa Rica immigration. Do you want to spend the rest of your life traveling back and forth between countries without choosing a permanent home?
Contact Laura B. Gutierrez to begin the journey from a passive border runner to permanent Costa Rica immigrant. With her close contacts in the San Jose Immigration Center, Ms. Gutierrez knows exactly what you need to make the process much less aggravating and exhausting.
Gather the paperwork required for your immigration. Laura Gutierrez will give you a complete list of the documents required for changes in your immigration status. Some of the most common documents include a police certificate, a birth certificate, a marriage certificate and an income certificate depending on your immigration status and desire to establish yourself as a permanent citizen of Costa Rica.
Remember that an attorney is not required to establish immigration to Costa Rica. Many attorneys do practice immigration law, but because this is a small part of their practice, the fees tend to be extremely high. Laura B. Gutierrez is an expert in navigating the halls of the San Jose Immigration Center and provides excellent service along with real empathy and commitment to your immigration process.
Keep in mind that immigration to Costa Rica takes time. Ms. Gutierrez is determined to ensure that each and every immigration case moves as quickly as possible with applications that are both complete and correct prior to being turned into the San Jose Immigration Center.
Understand that immigration takes place in person, so you will have to visit the San Jose Immigration Center in person. Ms. Gutierrez will walk you through the process and attend the immigration appointment if desired.
Along with helping you succeed in your immigration process, Ms. Gutierrez also determined to ensure that you are comfortable, coordinated and that you fit into the Costa Rica society with ease.
Common Reasons to Immigrate to Costa Rica
There are a huge variety of reasons that a person might use to make a choice to immigrate to Costa Rica. From saving money during their retirement years to enjoying the spectacular Costa Rica scenery, immigration to Costa Rica means settling in a country known for its established expat community, its lovely climate that keeps you comfortable throughout the entire year and its stable economy and generous government.
Spectacular Scenery

Costa Rica is a land of towering mountains, dormant and active volcanoes and miles and miles of fabulous beaches. From the tropical jungle to the shimmering nightlife, Costa Rica beckons to those who appreciate that combination of natural beauty and bustling cities. Whale and dolphin watching makes living near the coastline an unforgettable experience, the graceful palms and spectacularly green jungle trees invite colorful birds and howler monkeys to your own backyard and the spewing volcanoes create natural hot springs that attract tourists from everywhere in the world. Surfing, water skiing, snorkeling and appreciating the breathtaking national parks take up plenty of time for anyone interested in immigrating to Costa Rica.
Stable Economy and Government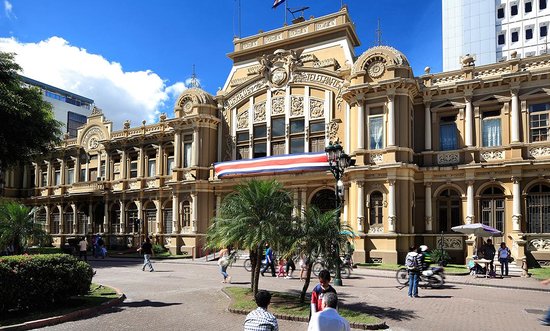 Both the economy and the government of Costa Rica are stable. Costa Rica actually has no standing army and is considered to be one of the most stable of all of the democracies in the entire world. Foreign investments and a huge tourism industry make the country a wonderful investment opportunity. Immigrants who are looking for a stable life with plenty of work opportunities are welcomed in Costa Rica.
Excellent Health Care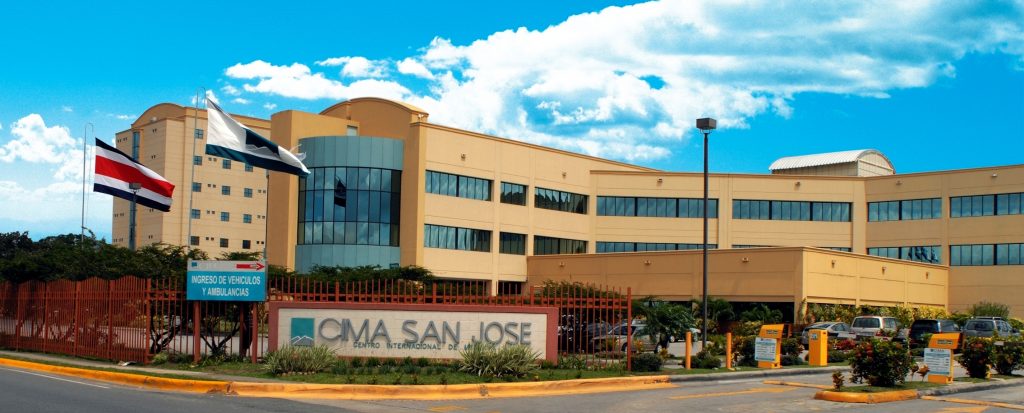 The health care in Costa Rica is among the top in the world. A huge increase in medical tourism has caused a growth in the Costa Rica health care market, and the hospitals of San Jose are considered among the best in South America. Health care is comparable to the same services offered in the United States and Canada, and Costa Rica citizens receive free health care through the government. There are a variety of private health care plans that are offered to citizens with payments as low as $50 per month.
How to immigrate to Costa Rica the Right Way
To immigrate to Costa Rica the right way, you definitely need to begin with finding the right immigration specialist. Laura Gutierrez has the experience, the empathy, the connections and the ability to make your immigration experience a pleasant one. Rather than diving right into immigration through an attorney, take the time to evaluate the service that you require. Forget what you have heard from other expats who have shared their horror stories of missed deadlines, lost paperwork, and long lines.
Ms. Gutierrez is dedicated to providing a unique and professional immigration service without the worries of lost documents or deportation. Her resources include embassy experience and focused study that allows her to stay up-to-date on the ever-changing immigration laws. She diligently prepares for any upcoming application submissions. Ms. Gutierrez ensures that all documentation is accomplished efficiently so that your time spent in the Immigration Center is as limited as possible. She guides you through the fingerprinting and documentation process with emphasis placed on a pleasant and articulate experience.

Laura Gutierrez understands the banking requirements and how difficult the immigration process can become. She speaks both Spanish and English, making her the perfect person to help incoming immigrants to navigate the complicated and perplexing process of preparing for the interviews. She lives in San Jose, close to the Immigration Center, which makes it simple for her to accompany you to your face-to-face meeting with the immigration staff. Laura Gutierrez is dedicated to helping each person immigrate to Costa Rica the right way.
FAQ About Costa Rica Immigration
1. Do I need to hire a lawyer to help with my Costa Rica immigration?
Although many attorneys will tell you that you must hire a lawyer to obtain your Costa Rica immigration, this is simply not true. There are many non-lawyer immigration service persons who are absolutely capable of helping you to obtain your Costa Rica immigration without the costly lawyers' fees.
2. Do I have to live in Costa Rica 365 days per year in order to immigrate to the country?
No, anyone who plans on living in Costa Rica for more than one or two days each year may apply for immigration to the country. Immigration is determined by the actual application submitted and there are restrictions in the case of criminal history.
3. Do I need to travel to Costa Rica in order to complete the immigration process?
Yes, you do need to travel to Costa Rica to complete the immigration process. Although much of the paperwork can be provided by a Costa Rica consulate office, it is mandatory that all immigration applicants be fingerprinted by the San Jose Immigration Center. This means that you do have to be physically present in Costa Rica to complete the application.
4. How long are my key documents valid while I am completing the immigration process?
Your key documents include your birth certificate, your marriage certificate, your income letter and your police letter. These documents are valid only six months from the date each document is issued. This means that your immigration documentation is time sensitive.
5. If I have a felony conviction, can I still immigrate to Costa Rica?
In many cases, a felony conviction will disqualify you from immigration to Costa Rica. If the conviction is less than 10 years old, this will automatically disqualify you from immigration. Certain crimes are automatic disqualifications regardless of the age of the conviction. These include trafficking in drugs, murder and domestic violence among others.
Get Laura to Help You Immigrate to Costa Rica Today
Choosing Laura Gutierrez to help you to immigrate to Costa Rica today means that you are on your way to the future of your dreams. Rather than spending a fortune on a high-priced attorney, your immigration process is in the hands of a person who understands the difficulties, who has lived the immigration process and who emphasizes the proper and expedient project that gets you where you want to be in as little time as possible.
Laura Gutierrez has the experience to handle anything that comes up during your immigration process. She speaks both English and Spanish fluently, making it simple to complete all of the immigration process without the lags associated with language issues or documents that are lost or misfiled. She offers her services throughout your immigration process, making herself available for any meetings that are required so that you are comfortable with the entire immigration system. Laura knows which documents are required, understands the timetable and ensures that each customer receives the specific attention that he or she deserves.
With patient and precise instruction, Laura makes it simple to gather all of the necessary documents that are required for your immigration meeting. She provides constant contact in both Costa Rica and in the United States or Canada, so that you are able to feel comfortable and confident about your immigration services. Ms. Gutierrez is dedicated to providing the most convenient and expedient immigration services available without the high cost of an attorney who stumbles and leaves you feeling as if you are working alone on your immigration.
Contacting Laura Gutierrez today means stepping into the immigration process with confidence. Use the consultation options located below to contact Ms. Gutierrez and get your Costa Rica immigration dreams started today.
Are you into beautiful Costa Rica?
All interesting things you want to know about Costa Rica are right here in our newsletter! Enter your email and press "subscribe" button.