SOLD-Costa Rica Home For Sale By Owner in Turrialba – Home on a coffee plantation for US$265,000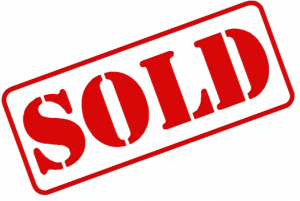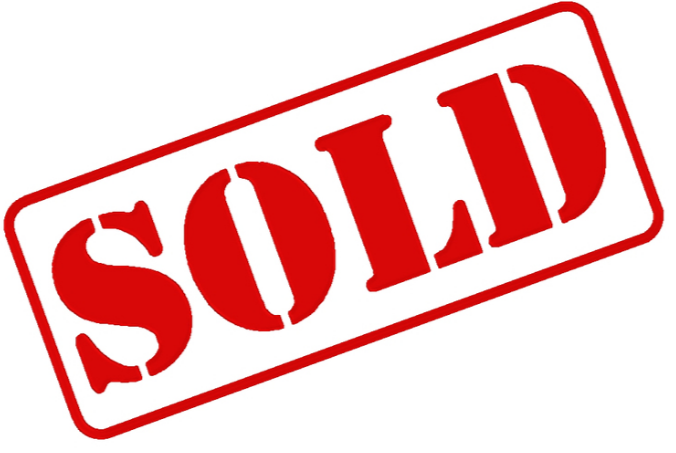 We love Turrialba and so do most people who venture this way. When looking for property we didn't want the high prices and traffic and congestion of the San Jose and Central Valley area.

[custom_script adID=149]

On the other hand we did not relish the isolation and bad roads of other areas of the country. We wanted to be able to go to San Jose on a shopping trip and be home before dark.

What turned us off in other areas was that most homes seem to be in typical American style subdivisions with houses crammed into half acre lots and neighbors music, TV and — yes arguments disturbing our dreams of a peaceful paradise. What we wanted was room to breath and live in privacy, yet with neighbors nearby.

After trying every other direction we finally headed toward the Caribbean coast and came upon an area that many had described as looking a lot like Switzerland. They were right.
The only real difference is – no snow. Not even a hint of it. After passing through Cartago the road winds through coffee and sugar cane until arriving in the little farming town of Turrialba.
The town is as exciting as Mayberry on a Tuesday night – well almost. But there are some great attractions in the area such as the CATIE Institute, Turrialba Volcano, the Guayabo National Monument and archeological excavations, the Rawlins factory famous for baseballs, Turrialba cheese, white water rafting and canyoning on the Pacuare River and much more.
But above all it's the mountain vistas that catch the eye. It is simply beautiful!
Reasons Why We Love This Area of Costa Rica.
Total peace and quiet
No traffic — no pollution — no noise
Very friendly neighbors in the village
Security with peace of mind without having bars on our windows.
2.5 acre fertile lot with waterfalls and streams
Incredible views with water and electricity
Close to supermarkets, hospital, banks, farmer's market
Only two hours from San Jose.
Passing through Turrialba we take the road towards Siquirres and in about twenty minutes we come to a turn off on a gravel road through the villages of Tres Equis (which has two supermarkets) and Flor where we turn left at the church and continue half a kilometer to the big red gate on the left which is the entrance to "Marcia's Paradise." The house is at the top of the hill.
The coffee plantation which contains 50,000 bushes was planted in 1990. A pity to destroy those lovely plants, we have moved as few as possible. There's enough coffee here to make over seven million cups of coffee a year.
The plantation is fed by three fresh mountain streams and two springs so there's never any shortage of fresh, pure water. Breezes keep the house cool but not cold and the views are outstanding.

[custom_script adID=151]

This house is solid block construction. The roof is supported by heavy gauge steel and there's a wide verandah all the way along the front supported by carved wooden columns.

Along the front we have a large master bedroom, a living room/dining room, and a second bedroom each looking out through glass walls to the swimming pool and beyond to the beautiful mountains.

I designed this home to give the maximum of light and cross-ventilation. Of course the plans were drawn up by an architect and the builder is a master at woodwork.

Security includes a locked gate and fences with security lights on at dusk and off at dawn. But security is not a problem in this peaceful farming community where the locals are our friends.

The master bathroom has a Jacuzzi tub surrounded on two sides by total glass walls so that bathers can look out at nature while they relax. Of course there's a private garden out there with vines for privacy even though there are only birds and butterflies to watch.
Both bathrooms have tiled walls with jacuzzi tubs and high quality plumbing fixtures. The master bath also has a bidet and a large walk-in closet. The kitchen has an Italian cook top set in a large granite counter and a built-in Italian convection oven.

The side by side refrigerator/freezer as well as the dishwasher are by General Electric and one of the three sinks has a garbage disposal. Above all the kitchen is notable for its large storage capacity and dark wood cabinets.

We've included a maid's room or office (whichever you need), a large laundry room a single car garage and an extra half bath at the front door. In addition there is a strong room with a built in safe and plenty of extra storage in the attic with a drop down staircase.

[custom_script adID=150]

Each of the homes in this plantation will be far enough away from others to keep each private and each will have an uncluttered view of the mountains.

On this soil you can grow almost anything so if you want would like a few fruit trees or vegetables, move a couple of coffee bushes and put them in. If you prefer a custom built home near ours and can wait six months we can arrange that for you on the spot you choose.

Turrialba is 65 kilometers from San Jose and about 75 kilometers from the airport. The roads are excellent and it takes about two hours to reach the airport.
We have a hospital in Turrialba as well as several English-speaking doctors. We buy our staples including bread and milk at the local supermarkets but a new HyperMart will open soon between Cartago and Turrialba and that means best quality foods as well as electronics and appliances will be close at hand to supplement our twice weekly farmer's market..
Turrialba Home For Sale By Owner- US$265,000
The house is 2,600 square feet which is about 260M2
The lot is 11,000M2 which is about 2.5 acres
Living Room measures 13′ x 20′
Master Bedroom 17′ x17″
Second Bedroom 11′ x 13″
Kitchen 13′ x 10′
Maid's Room/Office 15′ x 8′
The swimming pool 27′ by 9′ Filtered and heated with hot tub and waterfall.
Please note that to help and protect you – our VIP Members – WeLoveCostaRica.com has completed a basic title search on this property which revealed that everything is in order.
However, as you know, we would always recommend that you have have your own attorney confirm that all is in order before you make a final offer
If you have a serious interest in buying this new Turrialba, Costa Rica home for sale by owner for US$265,000 please contact the owner David directly using the form below:
[thrive_leads id='261603′]
Are you into beautiful Costa Rica?
All interesting things you want to know about Costa Rica are right here in our newsletter! Enter your email and press "subscribe" button.