SOLD-Costa Rica Home For Sale By Owner – Fully furnished Esparza home for sale with car US$299K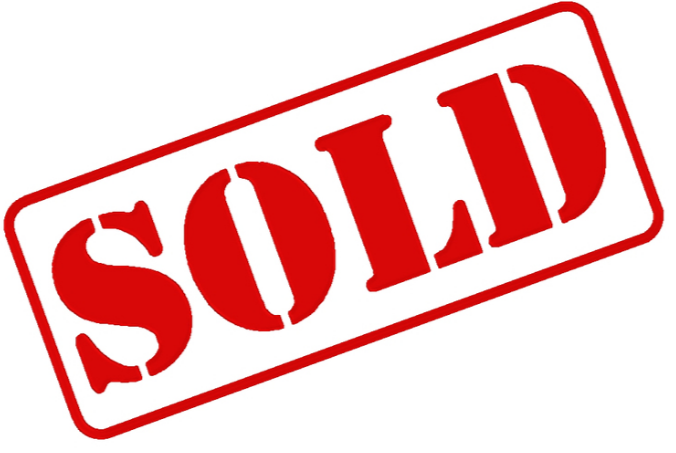 Built in 1995 this cement block, three bedroom bungalow styled home for sale by owner has a fieldstone finish on the exterior and is located in San Juan Grande, Esparza, which is approximately two miles east of Esparza, and 1/2 mile south of the Pan American Highway to Liberia and San Jose which are both approximately 90 minutes to 2 hours away.

[custom_script adID=149]

We are close to beaches but far enough away from major tourist centers to avoid the crime. We enjoy country privacy with city conveniences. Esparza is a city with all amenities. Good restaurants, clothing, grocery and hardware stores. The sea ports of Caldera and Puntarenas are 15 minutes away.
House construction: 3,150 sq ft (293M2)
The land measures 5,580M2 or 60,040 Ft2 (1.38 acres)
The living room is 25′ x 22′
Great Room 25′-4″x 21′-8″
Kitchen 12′ x 13′
Laundry room 11 x 12′ and includes electric washer and drier
Master bedroom measures: 19′ x 15′
Guest room #1 measures: 11′-6″x 18′
Guest room #2 measures: 18′-6″x 10′
Garage construction size: 24′ x 33′ (768 Sq Ft)
Bodega construction Size: 18′ x 15′ (270 Sq Ft)
Rancho construction Size: 37′ x 19′ (703 Sq Ft)
Swimming pool is 13 x 26 Ft with a 1 yard apron around the perimeter.
Total Construction = Approximately 4,891 square feet.

Yearly property taxes are US$325. Electricity is normally around $100 per month, with garbage pick up $4 per month and water about $12 per month.

Our maintenance and gardener man, occupies our house in our absence. He is a qualified electrician, completely trustworthy and maintains the very large yard, and maintains all electrical, water, sewer, and trees etc."

He is currently under contract and would consider staying with the new owners. (We highly recommend him and his family.)

[custom_script adID=151]

Overall property features:
The house sits on a hilltop looking down on the park like front yard, and the very private rear area contains the Rancho, swimming pool, garage, & bodega (storage room)
On National Electrical system grid
On Municipal water system (Water is potable)
Paved road at main entrance
3 meter high block wall on property frontage
Water well that may be used to water landscape
Pressure pump and cistern for domestic water system
Separate septic systems for House and Rancho
Weekly garbage pickup at the front gate.
Yard has orange, mango, manga, banana, lemon, plantain and cashew trees.
Security lighting (on photocells) yard and house
Security bars on all doors and windows
Roofed, double gate at entry, with large cement and rock faced gateposts
Perimeter fencing
Two Costa Rica registered companies.
One owns the house with "cédulas hipotecarias"
The other owns the car (Cédulas hipotecarias are registered title instruments, that ensure the holder is the only one able to sell the property) The original document MUST be presented, to register a sale.
A reminder that all things present can be included, with the exception of the gardener's tools and our personal possessions. Ask if in doubt.
Be sure to ask about things you want included and remember to include them in your offer.
Property Description:
New roof in 2006. Total air conditioning, with remote control for each area. (New in 2006). Walk-in closet and en suite, in master bedroom with large closets in all bedrooms. There is a separate Laundry room, 2 bathrooms (Hot showers in both), Clothes washer & drier (electric), refrigerator (electric), freezer 6 Cu Ft (New in Oct/08), stove, Ceran top (glass) electric and dishwasher.
On demand electric hot water heater for kitchen. Microwave/Convection oven combination. Fully furnished with top of the line furniture pots/pans/silverware and appliances with various native pottery, figurines, wall hangings, pictures, end tables.
High quality lighting fixtures. Remote control (lighted) ceiling fans in great room and all bedrooms. Security bars on all doors and windows (All 3 doors are screened) and the entire perimeter has been sealed with silicone caulking to reduce insect entry.
There are two telephone lines (in the company name) w/2 cell phones pending, satellite TV is available and so is High Speed Internet.
The interior is fully furnished and decorated and all items will remain with the house except for personal items.
Car Features:

2002 Hyundai Santa Fe GL model which uses no oil (Carfax report available) Automatic with select shift for hilly driving. Seats 5 people comfortably with lots of room for luggage and handles very nicely on Costa Rica's famous pothole roads. The car is owned by the second company, and you are therefore protected from personal lawsuits.

[custom_script adID=150]

The property has been constantly upgraded and has been maintained to a high standard. High speed internet is available as are phone lines, there is good cellphone reception and satellite TV is available.

We are close to St Patricks' school if the kids require English language schooling.

All outdoor furnishings and equipment remains with the property. If you have any questions, just ask and we will be happy to supply you an itemised list of what's included.
Fully furnished Esparza home for sale by ownerPlus car for US$299K
The Canadian owners have enjoyed a great life in this home but due to health concerns are motivated to sell and may consider owner financing for qualified buyers and/or a swap and cash deal for an acreage in Southwest Alberta or lower mainland in B.C.
The owners will consider selling unfurnished, but encourage you to take advantage of their expertise in buying furniture and appliances in Costa Rica.
[thrive_leads id='261603′]
Are you into beautiful Costa Rica?
All interesting things you want to know about Costa Rica are right here in our newsletter! Enter your email and press "subscribe" button.