Costa Rica: A Happy Place to Live.
For most people, moving to Costa Rica is the chance of a lifetime. Dubbed the "happiest place in the world", this Latin American country has so much to offer, including lush rainforests, pristine beaches, cloud forests, majestic volcanos, and even superior coffee. Regardless of where you are from, you may question what makes this nation of 4.5 million so special.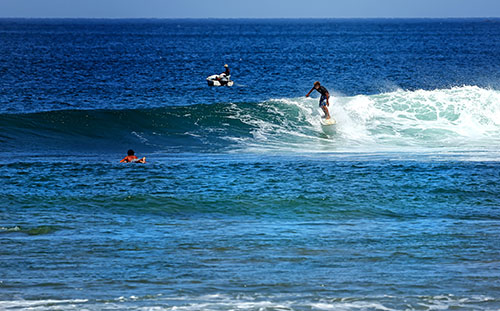 In response, there are a number of things to consider. Located south of Nicaragua and north of Panama, Costa Rica is roughly 75 percent the size of Tasmania. According to a New Economics Foundation index report, The Happy Planet, rather than measure happiness on economics, Costa Rica's happiness is ranked by the amount of environmental resources that people use.
As part of its calculation, the country's happiness was measured in conjunction with well-being, social inequality, and life expectancy. These factors combined are then divided by the country's ecological footprint. For years, Costa Rica has been well-respected for taking a proactive approach to sustainable living. Just last year, an enviable milestone was reached whereby 98 percent of the country's energy came from various renewable sources, something achieved in prior years as well.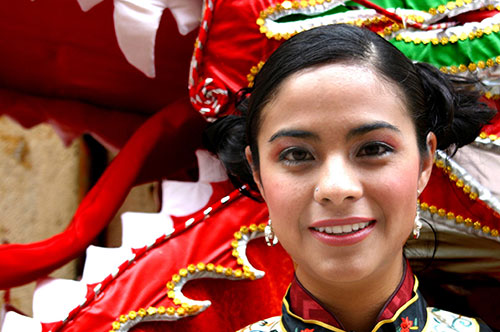 Focusing on Health and Education
In 1948, Costa Rica's military was abolished, something that makes Costa Ricans immensely proud. Instead of being greeted by shotgun-toting militiamen, tourists genuinely feel welcomed when visiting different towns. Not only did the abolishment have a huge impact on the people, it it changed how they resolve conflict, as well as their views of the world.
Rather than use taxpayer dollars for military weapons, equipment, ammunition, and so on, the country invested money into health and education. Today, Costa Rica has a literacy rate of 98 percent. In addition to being mandatory, elementary education is completely free. As for the health system, it is revered around the world. The healthcare strategy has had a significant impact on Costa Ricans, also referred to as Ticos.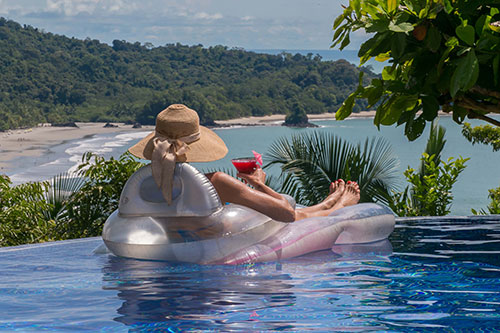 Peaceful Living
Costa Rica is committed to peace. Due to changes that this country has made, it is just one of few that is conflict-free. That alone raises the happiness level. Even as part of education, student curriculum focuses on peace practices. In fact, the educational system in Costa Rica feels that peaceful resolution is a major part of teaching and learning.
In defining happiness of the Costa Rican people, the phrase "Pura Vida" is far more than just an expression used over the past 50 plus years. In English translation, this means "Pure Life." This phrase represents Costa Rican's happy and upbeat attitude. In taking a low-key approach to life, Pura Vida is the typical reply to asking how someone is doing, regardless of the town visiting.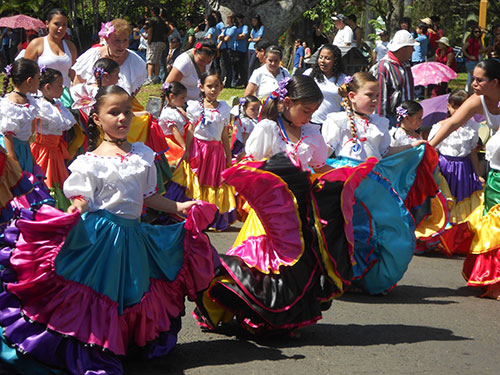 Not only is Pura Vida an affirmation of life in Costa Rica, it is a self-reflection of how people feel about themselves. Unlike Americans who respond with a haphazard "I'm fine" when asked how they are doing, the phrase Pura Vida is 100 percent genuine, something spoken from the heart and with great pride.
A Proud Country
Not far from the Guanacaste Province is the well-respected Nicoya Peninsula, one of just five in the world listed as a Blue Zone. The other four are located in Okinawa, Japan, Loma Linda, California, Sardinia, Italy, and Ikaria, Greece. These unique areas have the lowest rates of middle-age mortality of anywhere in the world. Blue Zones also have the second highest concentration of men 100 years of age and older. Costa Rica is so proud of its elderly population that whenever someone reaches 100, a story is broadcast on national news.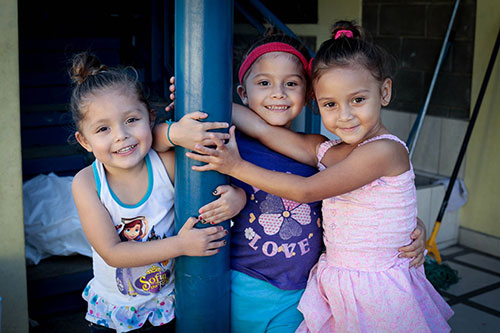 In addition to being a great place to live, Costa Rica has become a hot spot for tourists and business travelers. Among the many things offered, this country has 28 national parks, 32 protected zones, 11 conservation areas, 58 wildlife refuges, 7 wildlife sanctuaries, and 8 biological reserves. As a result, 25 percent of Costa Rica has protected status.
Interestingly, Costa Rica only has .03 percent of the world's landmass. Even so, it has roughly 6 percent of planet's biodiversity, including more than 500,000 unique wildlife and plant species. With everything combined, you can see why this country ranks as the happiest.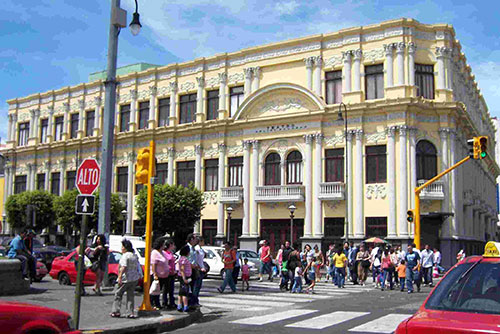 Facing Conflict
Although Costa Rica has so much to offer, it is not a country without conflict. Currently, close to 20 percent of the population lives at poverty level, workers only make $4 to $5 per hour on average, and unemployment among youth is at 25 percent. In the capital of San Jose, congestion and pollution associated with transportation is another problem, ranking the worst in Latin America. The roadways are also a concern. In fact, they rank as the fourth most dangerous in the world.
Even with shortcomings, what makes Costa Rica so unique is that instead of talking about problems, they remain optimistic, stick to lighter topics in conversation, and always offer a warm and genuine smile. For Ticos, focus remains on being happy, something that is quite infectious among travelers. While not everyone can say that Costa Rica is the happiest place to live on the planet, they do agree that life there is amazing. Pura Vida!
Are you into beautiful Costa Rica?
All interesting things you want to know about Costa Rica are right here in our newsletter! Enter your email and press "subscribe" button.