SOLD-Costa Rica For Sale By Owner Top Ten Tips To Remember!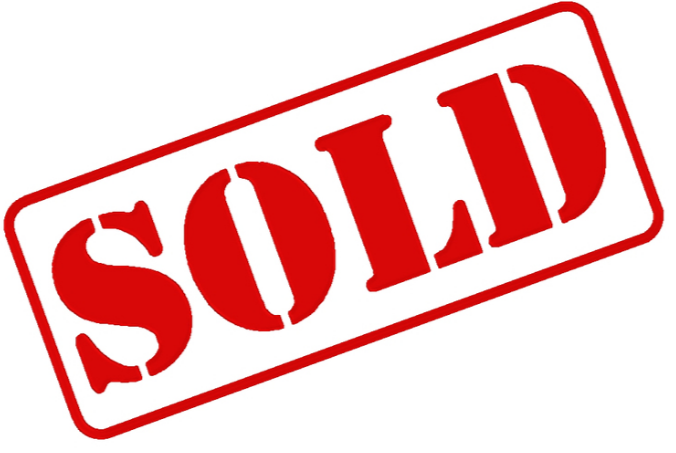 In searching for a home in Costa Rica For Sale By Owner, here are ten tips to remember when buying real estate directly from the owner:
[custom_script adID=149]
This is Costa Rica and NOT 'back home'.
This is predominantly a Spanish speaking country NOT English.
Slight exaggerations and to be blunt – blatant lies are common when describing anything. Many Ticos and gringos will tell you that the house is "lindissima" (really beautiful) when it could be not much more than a shack. They do indeed believe that "If you don't have something good to say then don't say anything at all."
Trying to establish comparable values is VERY difficult to do without a good MLS systems which does not exist in Costa Rica.
Ticos aren't always the most punctual of people, so you may show up at 9am as arranged but, they may not show up until 10.30am and then they'll wonder why you're mad at them.
Costa Rican laws are based on Napoleonic Laws and NOT 'Common Laws' as they are in the USA and Canada.
You can NOT assume that just because something is done a particular way 'back home', that it will be done the same way here.
There are a couple of decent FSBO sites here however there is unfortunately another For Sale By Owner company that does the 'bait and switch' thing all the time where you can see $300K homes advertised for sale at $180K and then says they're not available and "that ain't right!"
It's unlikely that the people behind any Costa Rica FSBO site that you find will have had the time to visit the properties that they are listing so obviously, they will put up the information that the seller gives them whether it's accurate or not…
If there are major legal problems, please note that in Costa Rica these types of problems can drag on for years and years and years and years and years…
According to one of our members Jim L. in the USA – "One of the things I would hope to see in the FSBO section might be the cultural things which deserve respect.

I think Americans really show their ugliness when they walk up to someone and attempt to negotiate a FSBO the same way we would back home. Not only does that stink in the category of international relations, but why would anyone want to insult someone?"

[custom_script adID=151]

Trevor C. in Costa Rica stated that: "I was more than a little miffed when I took the hour to go find and view this house to find what had been advertised as five bedrooms actually had two functional ones.

This is hardly what I would call a slight misrepresentation. I would have fired any real estate agent on the spot that had taken me on such a wild goose chase. Further insult was that it was overpriced by around $100,000."

"My personal attitude was that this venture was an unqualified disaster and colossal waste of time when dealing directly with owners especially those with no real estate experience. For a buyer of limited experience, knowledge of Costa Rican legalities and market savvy this is a clear recipe for a disaster." Trevor C. Costa Rica.

"The good agent can be worth their weight in gold to the buyer and based on the above experience save the buyer a great deal, not cost them." Trevor C. Costa Rica.

"In my opinion the VAST majority of the people coming here to buy property should use a real estate agent. When they look at properties on the Internet they really don't know what they want." Russ M. Costa Rica

"So when they decide to buy an FSBO property because it's "cheaper" (saving commission) they have an enormous amount of research that they have to go
through in order to make a wise purchase. In my experience I didn't see
that foreigners coming in had the language skills, willpower, or expertise to follow through with the necessary research. I think that they should pay the broker's commission for the expertise, assistance and advice they will get." Russ M. Costa Rica.

"My point, which you will probably agree with is that buying and selling real estate is no simple matter. And indeed statistics show that the average buyer ends up paying more buying a FSBO than if they had gone through a real estate agent." Terry C. Texas, USA

[custom_script adID=155]

"Now even more important is buying in Costa Rica….First there are so many ways to get……. (well, to put is nicely …as you say "lose your shirt". Indeed you would be lucky if that is all you lose." Terry C. Texas, USA.

"Second buying in Costa Rica with rules and laws so different from the U.S. it is very much like playing Russian roulette. I know a heck of a lot about buying and selling real estate and I would not even begin to
consider trying it on my own there." Terry C. Texas, USA.

"Most of the attraction is based on the fact that people believe they will save money by cutting out the agents commission – whether it be the buyer or the seller. This is fundamentally and theoretically correct BUT it can be quite costly to both parties if they are not well versed in the process." Bill C. USA.

"So I (more than most others in my profession) understand and agree
with the FSBO mentality but whatever you pay an agent whether it be commission or a fee – the true value is in their experience and knowledge; our ability to guide and counsel. My opinion – from my 15 plus years wheeling and dealing in real estate – is this:

When buying out of your area – especially out of the country – use an experienced well versed agent with a good reputation. One that knows the area and the laws.

Unless you know all of the ins and outs why would you put yourself and your monies at risk? It makes no sense!"

We hope that you will take note of what has been discussed here and as always – please remember that you must have your own attorney (NOT the sellers' attorney) to verify the title and legal ownership of the property BEFORE making any kind of verbal or written offer but you can rest assured that before anything is listed in the FSBO section of WeLoveCostaRica.com we have done a basic title search to verify that all is in order.

[thrive_leads id='261603′]
Are you into beautiful Costa Rica?
All interesting things you want to know about Costa Rica are right here in our newsletter! Enter your email and press "subscribe" button.