Why Costa Rica Should Be On Everyone's Bucket List
Costa Rica is one of the most beautiful places in the world, but it's often overlooked for other destinations. There are so many fun activities to take part in and so many different impeccable sights to see, which makes Costa Rica an absolute must when it comes to a bucket list.
Partying in Carnival
Who doesn't love a good party? Costa Rica throws one of the best each year during the month of October, where almost everyone is celebrating Carnival. The giant party takes place in Puerto Limon, the port city, where calypso music, rich spices, and fireworks fill the air and surrounding areas.
Horseback Riding in Guanacaste
Though you can go horseback riding virtually anywhere in Costa Rica, Guanacaste is the definite place to be to do it.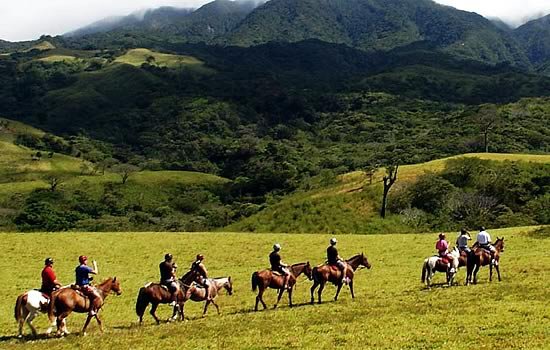 This region of Costa Rica is full of haciendas, or "farms" in English, and has some gorgeous trails that you could track for hours.
Scuba Diving and Snorkeling
The Catalina Islands, Cano Island, Cocos Island and the Bat Islands have some of the best scuba diving and snorkeling spots in Costa Rica, hands down. Anyone who loves the ocean and taking part in these activities will tell you that finding the perfect areas to do so is an absolute must, and just these three alone are some of the best in the Caribbean.


Cocos Island is an especially superb spot. Here you can see yellowfin tuna, hammerhead sharks, giana mantas, and a lot more.
Boating Across the Ocean
While boating across the ocean can be done in any country or region, Costa Rica has some of the most beautiful spots to see that are hidden gems. In fact, some of them can only be accessed through the water by boat, so going to see them is definitely more than worth your time.
Playa Mina, Playa Penca, Playa Junquillal, Playa Nacascolito, and Playa Huevo are just a few of the many beaches that are hidden gems that Costa Rica has to offer. Some of these are easily accessible by taking your car or a bike, for example, but others require a boat to lead you directly to the beach.
The Mass Migration of the Turtles
One of the best things to see in Costa Rica is the mass migration of the turtles that takes place during the months of March and July. Each year, thousands of turtles make their way to the nests located in the Gandoca Manzanillo Wildlife Reserve to lay their eggs and begin a new generation of turtles.


While you cannot get too close to the area where the turtles are coming in from the ocean, you can get close enough to see the magic unfold. Approximately 100,000 turtles can be seen during the mass migration each year.
Going Whale Watching
Humpback whales are a dime a dozen in Costa Rica. In fact, they have the longest season for humpback whales when compared to anywhere else in the world. This lasts to a total for up to approximately 8 months per year. The humpback whales are migrating out to the Pacific coast from both Antarctica and North America once the cold weather begins to set in.
The best way to see them is to take a boat from Costa Rica's southwest Golfo Dulce, or by taking a boat from the Marino Ballena National Park. Either way, no matter which route you take you are definitely in for a treat.
Visiting the Many Volcanoes
In total, Costa Rica has approximately 129 volcanoes all throughout the landscape. Five remain historically active while the remaining are either dormant or extinct, so you're safe depending on the one you are visiting. Some of them still let out a rumble every now and then, while others spit out pretty frequently.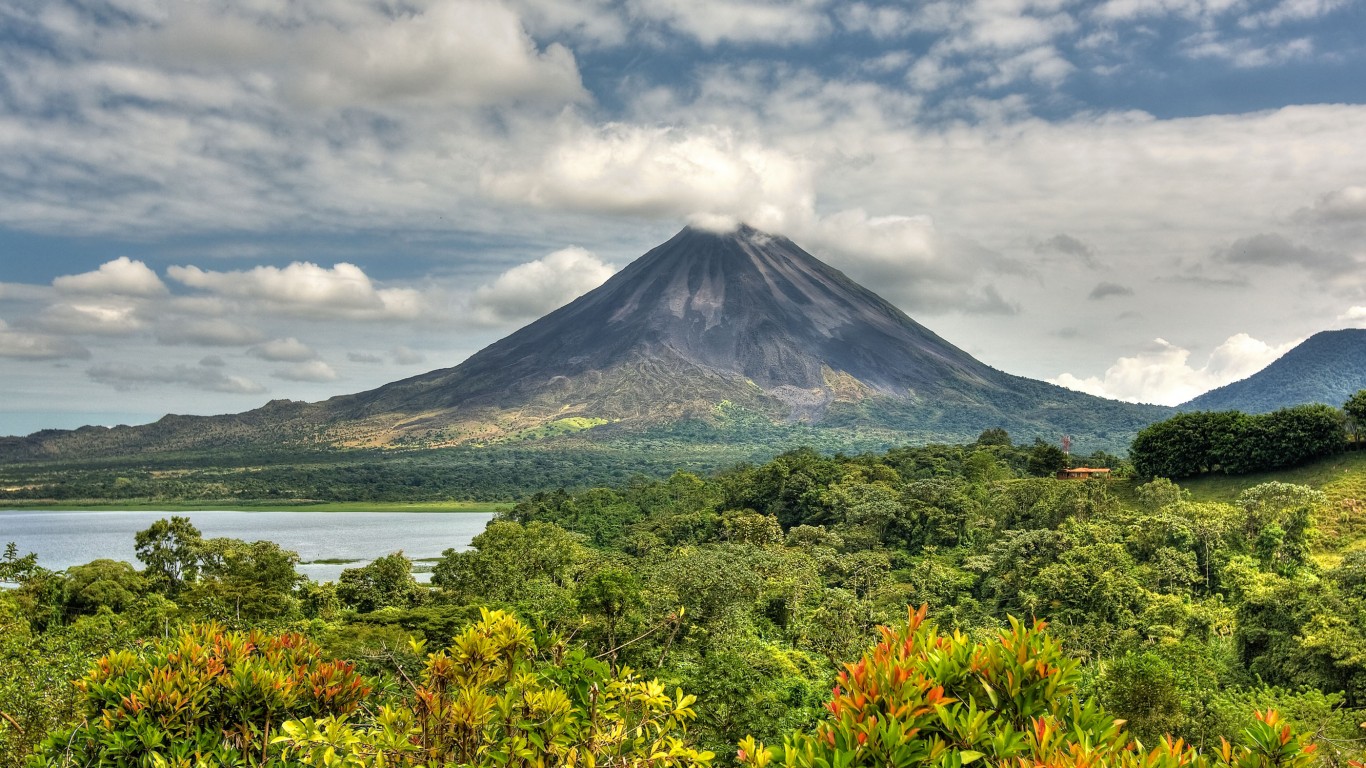 However, they are incredible to see, with Poas one of the best to see from a distance. The Poas volcano is still very much alive with a crater of acidic water that, when enough gas builds up, spits into fumaroles.
Why Costa Rica Should Be On Everyone's Bucket List
Costa Rica has some of the best sights to see and activities to take part in and is a place that everyone should visit at least once or twice in their lives. Visiting here and checking it off your bucket list will be one of the best decisions you've ever made, and that's a definite promise!
Are you into beautiful Costa Rica?
All interesting things you want to know about Costa Rica are right here in our newsletter! Enter your email and press "subscribe" button.