Costa Rica Car Rental Video. Get a free GPS when you rent your car or SUV from WeLoveCostaRica.com's preferred car rental company. (800) 601-8806
Ten Happy Customers Say It All.
These customer testimonials were selected from many others that were received by the company in the last 90 days….
"The rental experience we had couldn't have gone better. Thanks very much for your great service, especially meeting us at the airport, and providing the right vehicle for our trip.

You also provided all that at a lower cost than any other rental company we contacted."

We were picked up immediately at the airport and brought to your office, the car was ready, there were no lines and we were dealing with Anibal who is wonderful, great personality and everyone liked him.

He took our info quickly and we were on our way with a nice 4×4 with a free cooler, cell phone, extra driver, and a better price than we were quoted elsewhere.

I will definitely rent from you guys next time.

"Two years in a row we have rented from you and both times the service was great.

This year we were met at the airport by one of your staff and driven to your office in Liberia to have the paper work done and pick up our Bego. Anibal had us on the road in minutes and we were at Playa Hermosa enjoying the beach in record time.

We will be contacting you again next year and recommend you to anyone going to Costa Rica."

"The Bego SUV we had was great, all your staff were great, thanks so very much! Driving around beautiful Costa Rica was so enjoyable… I hope to come back some day."

"Everything went well, the price was reasonable and the service was excellent."

Hoping To Rent A Car or SUV in Costa Rica?Call now on (800) 601-8806

"5-stars across the board for Tiziana and your team 🙂 Thanks for providing us with a reliable car for your vacation and adventure."
"We had a wonderful experience with your company during our stay. Thank you for a great experience. We will definitely use your company upon returning to Costa Rica!"
"My compliments to you for the excellent service I received from your employee Max. His professional and polite service, as well as his excellent English were the reasons I placed my business with your company and will do so in the future. I will also recommend you to all of my friends as well."

"Just wanted to say thanks again for the great service that you gave us with our car rental for our recent trip to Costa Rica!

We had a fantastic trip and we'll be sure to recommend you to anyone we know who plans to visit and needs a rental car."

It was wonderful and everything was perfect and we will always tell everyone to book with you.

Thanks again for a great trip!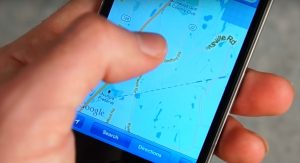 Get a free GPS when you rent your car or SUVFrom WeLoveCostaRica.com's preferred car rental company.Call now on (800) 601-8806
Or… please fill out the simple form below:
Are you into beautiful Costa Rica?
All interesting things you want to know about Costa Rica are right here in our newsletter! Enter your email and press "subscribe" button.