SOLD-Costa Rica Beach Home in Nosara – For Sale By Professional Interior Designer Owner – THIS PROPERTY HAS BEEN SOLD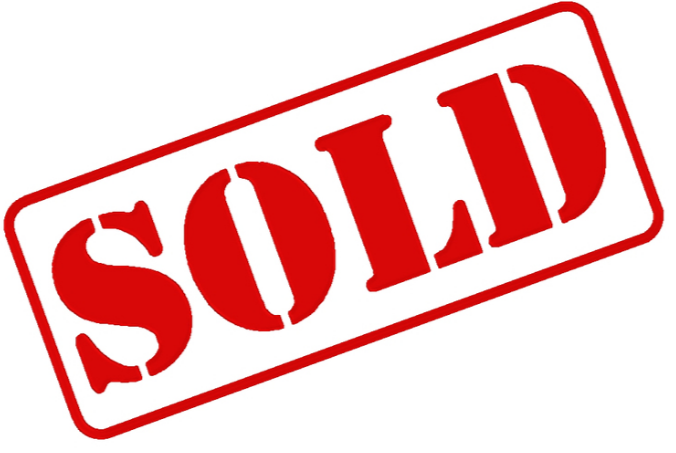 A professional interior designer from the USA with 30 years experience in the business is selling her home in the Nosara area of Costa Rica's Pacific North West coast of Nicoya Peninsula in the province of Guanacaste.

[custom_script adID=149]

Nosara has their own airstrip and to fly from San José will take less than 40 minutes. Should you prefer to drive, it is 2¼ hrs driving time from Liberia International Airport and 4½ hrs driving time from San José International Airport.
Situated only 350 meters from Playa Pelada Beach and the surfing beach, Playa Guiones in an area called the "American Project" that was purchased and subdivided in the mid 60s when they put in the water, electricity, and roads. Since that time it has developed into an environmentally conscience community due to diligent work by residence.
This designer property is a seven minute walk to Playa Guiones, to groceries, fine restaurants and those spectacular beach sunsets and only five minutes walk to the beach at Playa Pelada.
At US$295,000 this is a fully furnished, custom designed home completed in August 2006 made of block and steel construction with metal roof and all wood windows.
The beauty of the home is enhanced by the rustic timber ceilings and rustic teak log supports for the patios.
The home was designed with Feng Shui principles in mind and is loaded with many amenities for wonderful resort weekly rent. Bedrooms and baths come with sheets and towels.
Ernesto Moreno drew up the main design collaborating with the owner, Pamela Bain, a professional interior designer. The builder was Juan Bermudez from Nosara. The architect was Olivier Von Weid who also resides in Nosara and originates from Switzerland.

The kitchen is 9'5″ x 12′ and the living room (13'5″ x 15′ feet) are furnished for a turn key operation. The living room has a large custom designed built in TV cabinet with a lots of storage. The home is air conditioned and with fans in each room.

Comparable homes rent for US$900'ish per week and this home sleeps up to seven people. For December 2007, January, February and March 2008 this home has already been rented to net US$4,208.68 per month after all expenses.

[custom_script adID=151]

It has two bedrooms and a sleeping loft and the couch in the living room is a day bed which is twin bed size. The master bedroom has a king bed that can be separated very quickly into two twins beds and the second bedroom (BR2 = 10½' x 13′) has a queen bed.

The master bedroom has a spacious expansive feeling for it was designed open to the bath. It has a walk in closet 7½ x 7½ feet and many shelves for storage.

The master bathroom is 13′ x 17′ x 9¼' with good size soaking tub. Both bathrooms have showers and raised custom bowl sinks.
The bodega is also the laundry room which offers more storage. Guests will marvel at the two custom doors with carved parrots, one on left door and one on the right door facing each other for the front doors.

You would have your own swimming pool 24'6″ x 10′ which has a large deck and outside shower with seating area for your outside bathing needs.

There is no maid's room however you really do not need one because management can provide this service for you, we paid US$43.24 for September when the maid cleaned twice per week.

[custom_script adID=150]

The designer has installed French windows and wood shutters to create function and esthetics. This home has been fully and professionally designed and decorated with the most unique accessories for the ambiance of relaxed living with a Costa Rican flavor. It is a very comfortable and in a quiet location with a green belt reserve across the street.
Good Costa Rica Surfing:
It takes 7 minutes to walk to Playa Guiones, boasted as one of the best and most consistent surfs in Costa Rica. The surf area is very long approximately a kilometer wide. November through March there are offshore winds and March through October are big south swells.
Great surf for both long and short boards, experienced and inexperienced surfers. The bottom is all sand for safer surfing.
Surfers from age 2 to 72 surf here. The beach is so vast that even when the day is full of surfers and swimmers and sunbathers the beach still looks remote.
This Costa Rica beach home for sale in Nosara is owned in the name of a Costa Rican corporation making the transfer simpler for you and less expensive for all parties.
This is an individual house and the monthly maintenance fee total is approximately US$379.
Property management $75.00
Water $50.00
Electric $70.00
Garbage $10.00
Gardening $40.00
Pool $59.00
Security $50.00
The house has 126.18 square meters (1,357 square feet). The size of the lot is 564.8 meters (6,078 square feet) which means that apart from the house footprint, there is 438.62M2 (4,719 square feet) for pool and outside shower, landscaped and uncovered patios and parking area.
There is one floor except for the sleeping loft which is at second story level access from living room.
No telephone connection at this time but hooks ups to two rooms. There is cable hook up in the area and it is ICE.
Asking price is US$295,000.00 which includes the swimming pool and parking for 3 cars on property and large open patio next to the pool as well as the covered patio.
THIS PROPERTY HAS BEEN SOLD
[thrive_leads id='261603′]
Are you into beautiful Costa Rica?
All interesting things you want to know about Costa Rica are right here in our newsletter! Enter your email and press "subscribe" button.