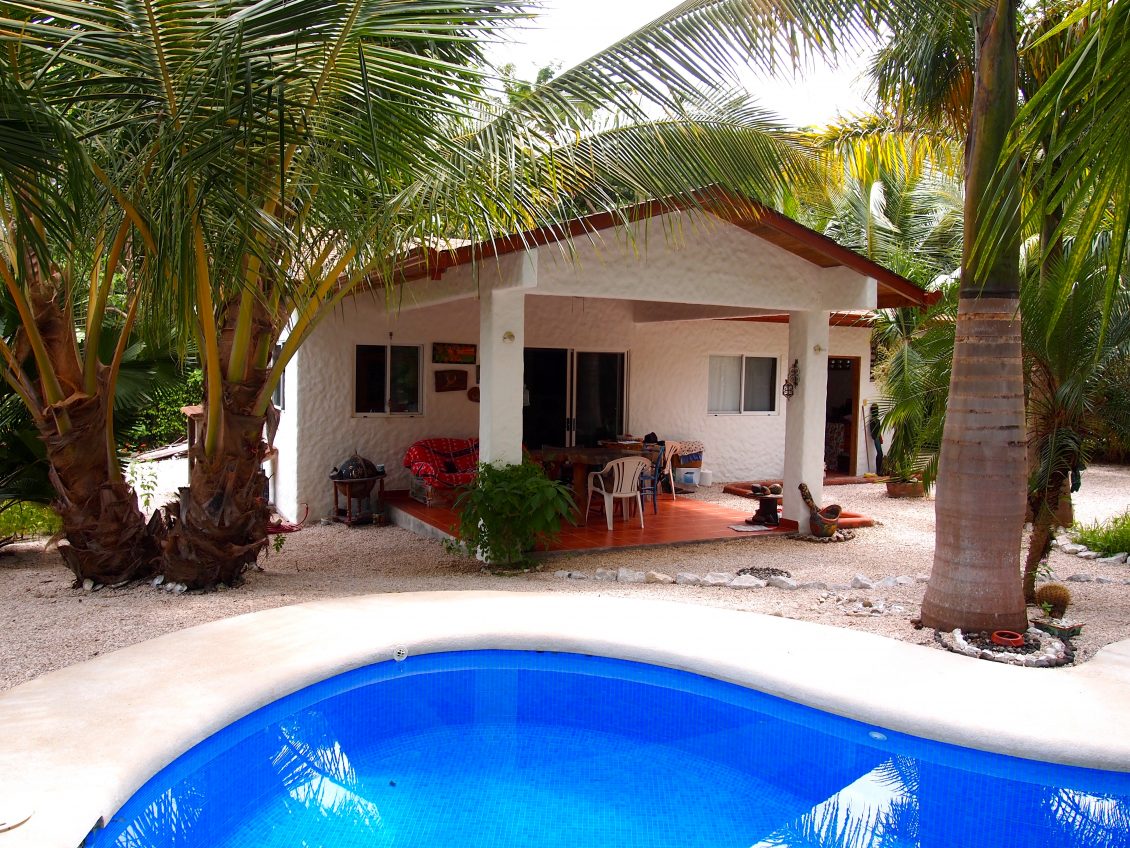 For any questions you have about this property click here to contact the listing agent.
Charming two bedroom, two bath house located in the quiet neighborhood of Buena Vista. Just a short walk to Buena Vista beach or a short bike ride to the center of Samara and the beach.
Constructed in 2014, this adorable house has a beautiful pool, a rancho with an outdoor kitchen and covered patio for more outdoor living space.
The lot is very private and has several large palms around the property.
Property Details
Land Area 701 m2 | 0.17 acres
Living Area 100 m2 | 1,076 Sq. Ft.
2 Bedrooms
2 Bathrooms
Beach Properties
Air Conditioning
Fully Landscaped
Furnished Fully
Jungle Views
Pool
Washer Dryer
BBQ Area
Income Producing
If you have ever dreamed of living in a place that's as close to a tropical beach paradise as you can find, please contact our Recommended Realtors in Samara by using the simple form below:
For more real estate for this region at the WeLoveCostaRica Samara listings page, click here