Cahuita Costa Rica Real Estate – Homes & Condos in Cahuita
With acres of rolling hills, spectacular beachside views and jungles filled with swaying palms, land for sale in Cahuita, Costa Rica provides appeal for everyone. Cahuita farms, lots, and land for sale mean that investing in your retirement or planning a new life in a foreign country is filled with a variety of choices. From a self-sustaining eco-farm to a beautiful home overlooking the white sand beaches of Cahuita, the beauty of Costa Rica attracts investors and expats from all over the world.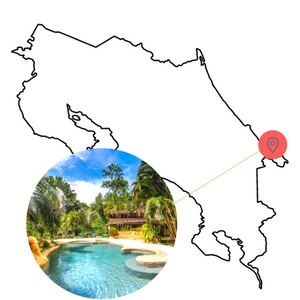 The government of Costa Rica offers the same rights to foreigners and to locals when it comes to purchasing land. You can own property in Cahuita under the title of a corporation or land can be purchased outright in your own name, making the buying process very similar to the United States or Canada.
This flexibility along with the gorgeous scenery and mild climate make buying land in Costa Rica an excellent choice when it comes to finding that perfect retirement spot, a location for a fresh start, or a fantastic business opportunity. Choose a Cahuita cattle ranch, a coffee plantation, a lot with a spectacular view of the beach or a home that is completely finished and create a life in Costa Rica.
Why Purchase a Home in Cahuita, Costa Rica
With almost 25 percent of the land in Costa Rica protected from development in national parks or in wildlife refuges, the beauty of the land in Cahuita is definitely a draw for anyone who wants to purchase a home. From soaring mountains and breathtaking jungle vistas, to miles of white, sandy beaches, Costa Rica provides the types of views that vacationers appreciate. A laid back lifestyle and lots of friendly locals make it easy to see why people buy land in Cahuita, Costa Rica.
The comfortable climate is another draw for investors in Costa Rica. The Cahuita beach areas of the country are dry and warm, and the proximity to the equator means little change between winter and summer weather. Higher elevations offer cooler temperatures and more rainfall, making them perfect for a coffee or cattle farm with a jungle backdrop.
The excellent healthcare and affordable cost of living are also excellent reasons to choose to buy land in Costa Rica. Healthcare comes in two forms that include a government-run public system and an inexpensive private system. The average life expectancy in Costa Rica is 77 years of age, making it one of the highest in the entire world. The cost of living is relatively low with plenty of opportunities for shopping and enjoying the natural beauty of Cahuita.
Farms for sale in Cahuita, Costa Rica
The comfortable climate and plenty of rainfall make land for sale in Cahuita, Costa Rica an excellent choice for anyone who is looking for a farm adventure. From a 30 acre pineapple plantation to a cattle ranch with hundreds of acres, farmland offers a lot of opportunity for income as well as enjoyment. Costa Rica farmland that borders the jungles or beaches becomes a perfect combination of a beautiful homestead and a working ranch.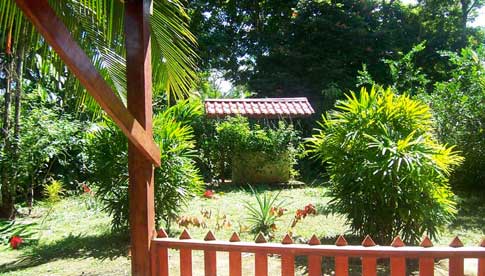 Palm oil and coffee are two of the most important crops grown in Costa Rica. Farms for sale in the country also offer options like rice, vegetables, tropical fruits, sugar, potatoes, and ornamental plants that are used as exports. The land shares rolling hills crossed with freshwater streams and rivers, and the year-round tropical weather means plenty of water for crops. Sustainable farms are on the rise with an emphasis on cooperating with nature to create a beautiful and effective farming practice.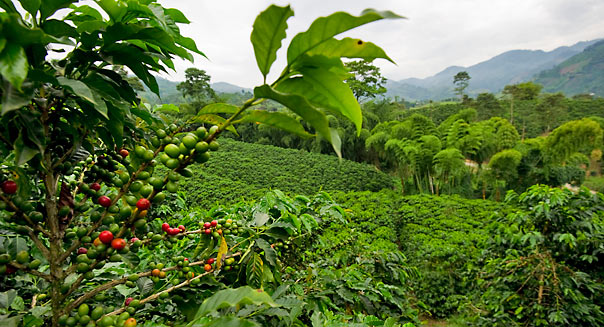 Costa Rica farms for sale mean fertile land that is perfect for creating a family homestead. With plenty of space for a thriving cattle ranch or a coffee plantation, farms bring investors from many foreign countries. Coffee production in Costa Rica boasts area yields that are among the highest in the world, and the nutrient-rich grasses are an excellent food source for cattle farmers.
How To Prepare to Make Your Purchase in Cahuita, Costa Rica
Preparing to make your purchase in Cahuita, Costa Rica begins with choosing the type of land that you wish to buy. Select a lot to build a gorgeous vacation home, a parcel that includes fertile pasture lands for a cattle farm or grow coffee on the edge of the luscious green jungle. Decide whether you want your purchase to be listed in your own name or in the name of a corporation.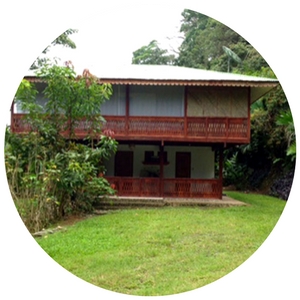 Choose a real estate agent or a real estate attorney to assist you in negotiating the laws regarding land purchases in Cahuita, Costa Rica. Some real estate agents specialize in agricultural land, making it simple to find the exact farmland that you have been dreaming of cultivating. Visit the land or home and ensure that it suits your needs or requirements.
Check to make sure that the land that you choose has access to utilities that include electricity and water. You may need to acquire a statement from the local water co-op or water company so that you are able to prove that water is available at your chosen location. Also ensure that zoning laws are not overlooked when you decide on a large land purchase or a farm.
Check on the taxes for the land that you purchase. Property taxes are collected once each year and are approximately 25 percent of the registered value of the land.
How to Seamlessly Purchase Your New Cahuita, Costa Rica Retreat
To seamlessly purchase your new Cahuita, Costa Rica retreat, begin by choosing the type of property that interests you. Looking for the spectacular view or searching for the perfect parcel of farmland means that you will spend your time examining lots and acreage. It is always helpful to work with a local real estate agent or real estate attorney, but keep in mind that real estate agents are largely unregulated in Costa Rica. Choose an agent who is a member of a national organization or use an agent who is familiar with the land that interests you. Some real estate agents specialize in agricultural parcels.
Research the area to ensure that you are buying land that will give you a good return on your investment. Many urban areas of Costa Rica are undergoing revitalization, making lots in those areas excellent investment opportunities. Check the property tax information and the growth path in the area of your purchase to see how it is growing.
Examine the zoning laws in Cahuita carefully so that you are comfortable with the type of building or agriculture that is allowed in your chosen area. Your real estate agent can help you to request things like zoning laws, soil studies and even topographic mapping.
Decide if your purchase will be in your own name or under the name of a corporation. Many people choose the corporation option because it limits liability, allows for a much simplified planning of your estate and offers you the opportunity to avoid taxation as personal income.
Benefits of Owning a Home or Property in Cahuita, Costa Rica
There are a variety of benefits to owning a home or property in Costa Rica outside of the obviously spectacular scenery. Mountain, jungle, or beach views make looking out the window a special event in Costa Rica. The opportunity to have these amazing views as a part of your everyday life is definitely a benefit.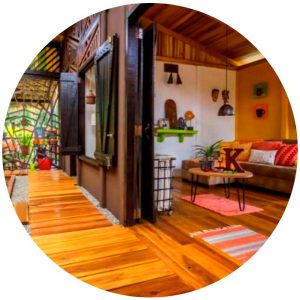 Cahuita sits on the Caribbean coast of Costa Rica close to the border of Panama. This makes the area a gorgeous combination of black volcanic sands, sparkling white beaches and Caribbean-inspired hotspots that serve unforgettable island grilled chicken, dessert crepes filled with fresh and local fruits and African inspired music.
The government of Costa Rica is stable. It is one of the most admired democracies in the entire world, and is considered among the best locations for investment and retirement living. The low cost of living means that a couple can live comfortably with a modest income, and the friendly locals and large expat community provide a fun and exciting atmosphere.
Cahuita, Costa Rica has a large selection of real estate at low prices. Owning a home or property in Cahuita does not have to take your life savings. Beach homes can still be purchased for under $200,000. Although much of the property has been purchased, Cahuita still offers beautiful land for sale at affordable prices.
Lots For Sale in Cahuita, Costa Rica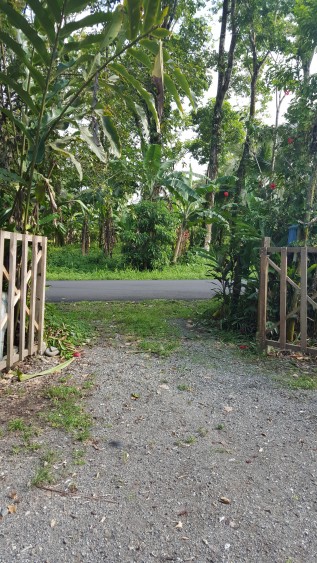 When buying a lot to build a house is on the agenda, Cahuita land for sale means excellent prices and interesting choices. A local real estate agent can direct you to the areas in Cahuita, Costa Rica that suit your needs, and help you to choose the best lot for your future home. There are plenty of things to keep in mind while searching for that perfect home lot, including the location.
Location is all-important when it comes to setting up a new home in Cahuita. Your real estate agent can use a zoning map to check the zoning plans in the area that interests you. Specific zoning restrictions could limit the type of house that you are able to build on your new lot, especially when it comes to protecting the views of the ocean.
It is also important to seek out the local churches, hospitals and shopping areas. You want to live near enough to these types of places to ensure easy access when needed. If you have children, you will also want to check the schools in the area you have chosen.
Lots for sale include parcels with a view of the Caribbean coast or lush jungles with tall mountains in the distance. Remember that views can change, especially if your lot is in a developing area. Provide protection for your view by choosing elevated areas or an easement on neighboring property to avoid trees or a large home hindering you. Keep in mind that Costa Rica experiences quite a bit of rainfall during the rainy season. Living at the bottom of a hill can be a problem when the rains come.
Beachfront Land for Sale in Cahuita, Costa Rica
Beachfront land in Cahuita, Costa Rica draws thousands of tourists and expats to appreciate the amazing views and delicious food. Buying beachfront land takes a little bit of research since there are several types of restrictions placed on purchasing this property. The government of Costa Rica does not allow construction within the first 50 meters of the high tide mark.

This area of the beach is considered to be public and there are not truly private beaches in the country. All construction is prohibited in this area. The next 150 meters of the beachfront are subject to Maritime Zone Law. This means that the land does not and cannot have an original title. The beachfront area must be leased through the government of Costa Rica via a concession lease.
A concession lease is generally issued for up to 20 years. Multiple lease terms can also be applied to beachfront property, making it more profitable for anyone who wants to build a business on the beach. Unfortunately, this land cannot be purchased and each lease renewal is subject to government acceptance. There are also a number of limits placed on construction near the beach, making it more difficult to build a home close to the water.
FAQ About Buying Land in Cahuita, Costa Rica
Do I have to use a real estate agent or a broker when I buy land in Cahuita?
No, you do not have to use a real estate agent or a broker when you purchase land in Cahuita, Costa Rica. It is highly recommended that you choose a competent agent to research your purchase before you commit to the process. Real estate agents specialize in specific areas, making it simple to get important information like zoning restrictions and topographical maps.
Do I have to have a Costa Rican partner in order to buy land in Cahuita, Costa Rica?
No, you do not have to have a local partner to buy land in Cahuita, Costa Rica. The Costa Rican government protects treats foreign buyers in the same way that locals are treated. You are protected by the property rights that are guaranteed by the constitution of Costa Rica.
How much are average closing costs when you buy land in Cahuita?
In general, the buyer and the seller share the closing costs in Cahuita, Costa Rica. This amount is usually based on the price of the land that is purchased and includes the cost of the notary signature for the title transfer. The average cost is about 1.5 percent of the first million Colones (the local currency), and then a lower percentage of the remaining portion of the purchase price.
Can I borrow money from a bank in Costa Rica to finance my land purchase in Cahuita?
It is extremely difficult to borrow money from a bank in Costa Rica. In most cases, the purchaser will use a bank in his or her own country for financing of the land or home. There are some cases when the owner of the land or home is willing to finance property without the bank involvement.
How is a land title transferred in Costa Rica?
Land titles are transferred by executing a transfer deed. This transfer deed goes from the seller to the buyer before a public notary. In Costa Rica, a notary must be an attorney and he or she has much more power to act on behalf of the state than in most other countries. The notary authenticates each signature and sends the deed to the Public Registry. Once the deed is accepted, the Public Registry returns the title with its appropriate stamps.
Find Your Cahuita, Costa Rica Home Now
Whether you are searching for the perfect view of the Caribbean shore or dreaming of a palm oil farm in the fertile mountain regions, land for sale in Cahuita provides everything necessary to live that dream.
The gorgeous jungle, huge variety of flora and fauna and laid-back culture of Costa Rica call to people from all over the world. Selecting the piece of land, the lot or the farm that interests you is just the beginning of the adventure when it comes to buying land in Costa Rica.
A competent and bilingual real estate agent is your best friend when you have made the decision to purchase a lot or a farm in Cahuita, Costa Rica. He or she is capable of helping you to find just the right location for a new business or even an entire agricultural enterprise. Keep in mind that much of the land in Cahuita has been purchased already, making it tough to find larger properties.
Understanding the local area, knowing the changes in zoning laws and having an idea of how the closest cities are growing makes a real estate agent an expert in land sales in Cahuita, Costa Rica. Your agent also helps with a title search and can point you in the right direction for property maintenance when you have finished the construction of your new home.
A beautiful plantation with acres of vegetables or blooming flowers becomes a reality with the low land prices in Costa Rica. Plenty of rainfall and a temperate climate means that almost anything is possible, from cattle ranching to growing high-end palm oil crops. Huge national parks and an excellent healthcare system means a comfortable and entertaining life in a country that welcomes foreigners with open arms. Costa Rica invites you to buy a lot, build a house, or create that farm that lives in your dreams.
Are you into beautiful Costa Rica?
All interesting things you want to know about Costa Rica are right here in our newsletter! Enter your email and press "subscribe" button.