Building with light weight steel frame, Part 2
If you have any questions about property in Costa Rica, click here to contact our partner agent.click here to contact the listing agent.
As I enter my 11th year of living in Costa Rica, I continue with my love of building with steel frame. Since 2006 I have built 4 homes, all with steel frame and last two with lightweight steel frame.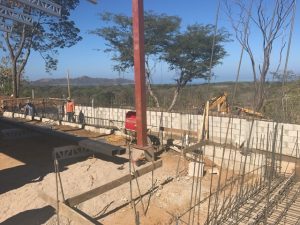 My latest project will actually consist of house 4 and 5 being built in the Mar Vista Community near Flamingo Beach–the main home (2500 SF) and the Guest House (800 SF). I plan to rent out the guest house short term to generate revenue and be my side investment.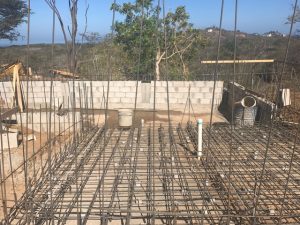 The homes will sit on a 1.25 acre ocean view lot and each house will be independent and have their own entrance. In addition each home will have its own internet, phone, cable TV, water and electrical meters.
The construction just started last month (December 2016). The concrete pad was poured and the frame will be 100% light weight steel. As for February 26, 2017, the roof structure is now complete. Building with steel goes very quick. The house is now being closed up with a fiber sheathing known as densglass. Over the densglass, three layers of concrete is added then finished with acrylic stucco. The walls will be totally insulated inside and out. The pool was just poured as well and the driveway for the guest house has been complete. We will break ground on the smaller guest house in March. All the electrical rough in and plumbing work has been done and the alarm system is being roughed in as well. The roof should be going up in the next week.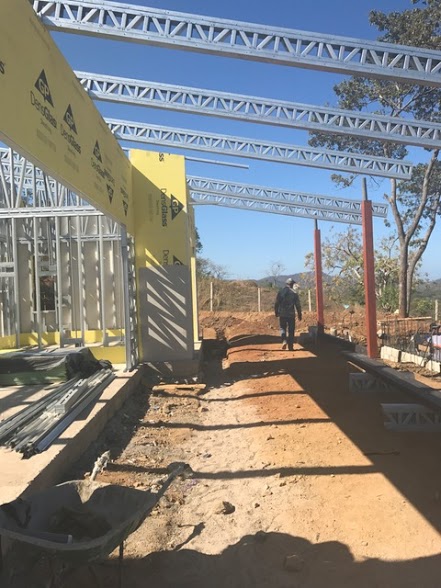 Why steel frame? Many Costa Rican builders are not familiar with this system. My builder, who is from California, has been living in Costa Rica for 11 years and decided to start building with this new lightweight product and import it from outside Costa Rica.
I am trying to use as many local products as possible on the houses, but unfortunately this is not a product manufactured here in the country.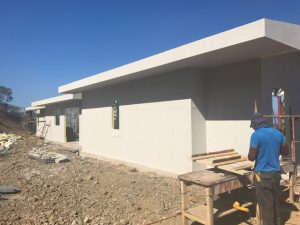 There are many benefits to using steel frame such as:
It's more cost effective and the building goes QUICK.

It's environmentally friendly–steel framing lasts longer, it's light and easy to transport.

It's energy efficient–with the ability to insulate interior and exterior walls–this home has a high "R" factor (energy efficient/thermal resistance)

It's strong and design flexible–can accommodate many different architectural styles.

Durable and safe-resistant to fire, corrosion, pests.

Earthquake tested–steel, unlike concrete block, is flexible and is resistant to earthquakes.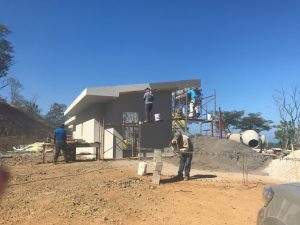 The cost to build varies, but I can tell you that from the last home I built, I am saving over $20,000 on the structure alone on a similar size home. I am also saving time as this home, plus the guest house, will be fully built within 5 months.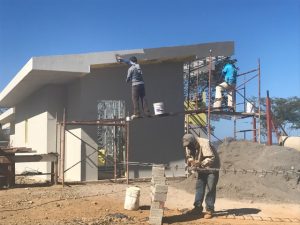 As you follow this series, we'll see if the home is finished on time. I believe it will be (and I hope so) because my lease is up on May 11th where I am living now.
If you want to know how to make your dream come true by building your own home in Costa Rica, feel free to contact me and learn more!
Are you into beautiful Costa Rica?
All interesting things you want to know about Costa Rica are right here in our newsletter! Enter your email and press "subscribe" button.