Atenas, Costa Rica Celebrates Tradition in the 2017 Atenas Oxcart Parade
If you have any questions about property in Costa Rica, click here to contact our partner agent.click here to contact the listing agent.
Robust pairs of matching oxen and beautiful, colorful Costa Rican oxcarts paraded through downtown Atenas on Sunday, April 30, 2017 in the 18th annual Atenas Costa Rica Oxcart Parade. The fiesta kicked off with a fantastic folkloric dance group from Ciudad Colon performing several historic dances.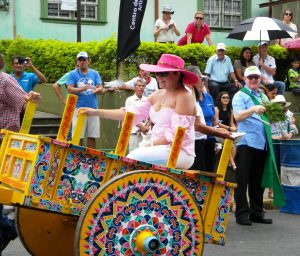 The traditional event is held every year in April, organized by the Atenas Oxcart Drivers' Association (Asociacion Cuna del Boyero Ateniense), and culminates the annual weekend-long Atenas Climate Fair that is sponsored by the Municipality of Atenas and the Atenas Chamber of Tourism and Commerce (CATUCA).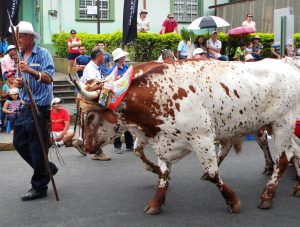 This year around 65 men and women oxcart drivers (boyeros and boyeras) from all over Costa Rica participated – spanning ages from 4 to 84! Most of their perfectly matched teams of oxen, some weighing in at over 850 kilos each, pulled wooden oxcarts of all kinds. Many pairs were still young bulls "in training" and were led tied side by side. Two teams of goats even made an appearance! All were blessed by the local parish priest with a splashing of holy water as they passed. The best part was seeing how many young boys and girls are carrying on Costa Rica's rich tradition of oxcarts.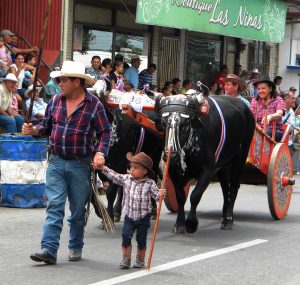 The oxcart driver with his oxen and colorfully-painted wooden oxcart and oxen yoke are some of the most emblematic national symbols of Costa Rican culture. So much so that UNESCO (United Nations Educational, Scientific and Cultural Organization) in 2005 proclaimed Costa Rica's traditional oxcarts to be an Intangible World Cultural Heritage.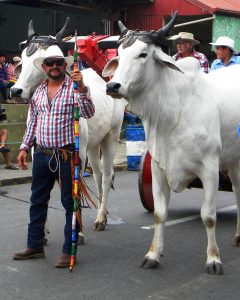 Atenas has a long history with oxcarts. Located on the old main oxcart route from Costa Rica's capital city of San Jose to the Pacific Coast, the town of Atenas was the central meeting point for traders coming from both points to sell their goods. Atenas' oxcart history is immortalized in the famous Oxcart Monument in town by sculptor Manuel "Manolo" Torrecillas Lopez.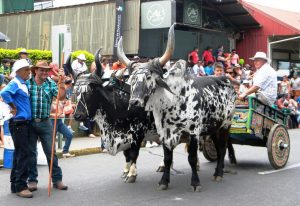 Atenas, Costa Rica is a popular place for expats seeking international living. Find out about real estate in Atenas, Costa Rica with realtors Dennis Easters and Gerardo Gonzalez-Porras of Pure Life Development of Atenas.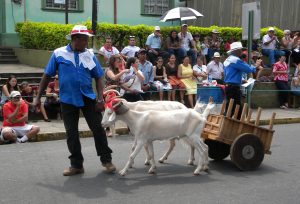 Written By Shannon Farley: Shannon Farley is a travel blog writer for Enchanting Costa Rica and Profimercadeo in Costa Rica. Originally from Southern California, Shannon has lived, worked and traveled all over the world for 20 years; she has been living and working in Costa Rica since 1999. She lives in Atenas, Costa Rica with her husband, 5 dogs and 2 cats.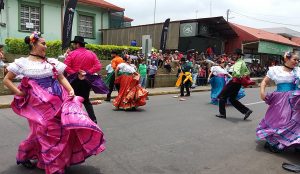 For more real estate for this region at the WeLoveCostaRica Atenas listings page, click here
Are you into beautiful Costa Rica?
All interesting things you want to know about Costa Rica are right here in our newsletter! Enter your email and press "subscribe" button.