San Jose Costa Rica Offers Affordable and World-Class Healthcare.
Want to learn more about Affordable and World-Class Healthcare In Costa Rica? click here to contact our expert!
When it comes to affordable and world-class healthcare, Latin America probably does not come to mind. While it is true that some Latin American countries struggle, Costa Rica is not one of them. This country, with its lush rainforests, gorgeous beaches, views of the Atlantic and Pacific Oceans, and volcanoes, including Irazu that stands 11,000 feet tall, is impressive. Adding to all of that is the country's quality healthcare system.
 Real Life Stories
A retired United States doctor shares a story about an incident that happened after he moved to Costa Rica. Knowing that he was a doctor, his neighbor came to his home one day requesting medical care for an uncle. After finding the man with a nosebleed and in extreme pain, the doctor personally drove him to the nearest public healthcare office, known as a Caja.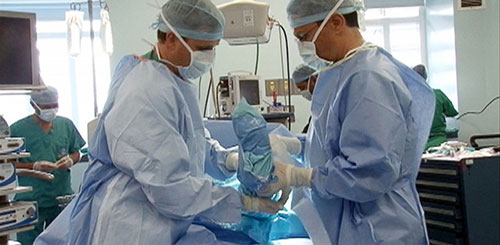 Upon arrival, the doctor and patient were greeted by an overcrowded waiting area. However, recognizing that the man was in bad condition, other waiting patients politely stepped aside. Within minutes, a Costa Rican doctor had examined the man, ordered an ECG, and stabilized him.
Within 30 minutes of getting to the Caja, the patient was transferred to a larger and more capable hospital. There, doctors confirmed he had suffered a heart attack. Fortunately, the man made a full recovery, thanks to the quick and appropriate treatment by Costa Rican doctors.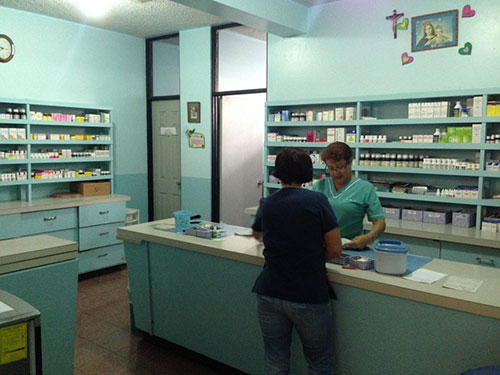 After initially moving to Costa Rica, this US doctor had grave concerns about the quality of healthcare he would find. As imagined, he was far more critical than someone else would be. However, after this and other experiences, he realized that Costa Rica is not only capable of caring for patients, but that this country has an outstanding system that covers both medical and dental services.
Another story comes from an expat living in Escazu, a suburb of San Jose. She explains that she had to go to the emergency room three times while living in Costa Rica. While one visit was to a private hospital, the other two were at public hospitals. Although she was impressed with the care she received at all three incidents, she actually felt the care provided at the public hospitals on both occasions was better. For expats in Costa Rica, it is common to use both public and private healthcare systems.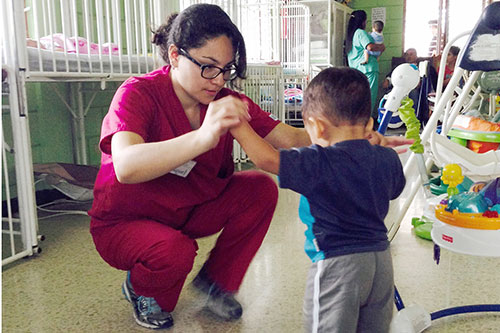 One elderly man who now lives in San Jose told his story about having knee surgery years ago in the United States. Unfortunately, the surgery had started to fail. To ease the pain, he needed a series of injections. Now as a Costa Rican resident, he turned to a doctor at a Caja.
The patient had the option of waiting a few weeks for an appointment with a doctor within the Caja system, which is about the same amount of time it takes new patients in the United States to see a specialist. However, after reviewing all of the records received from the US orthopedist, the patient was immediately referred to three surgeons within the private sector. The following day, this man received stellar healthcare while spending just $400 opposed to the $1,200 it would have cost him in the US.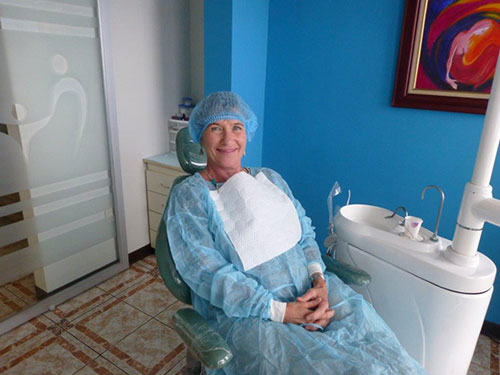 Public and Private Healthcare Sectors
Costa Rica has both private and public healthcare sectors. To treat people within a specific neighborhood, including locals and expat residents, every town has a Caja (EBAIS) office. Not only does healthcare consist of preventative and primary care, there is no exclusion for pre-existing conditions.
Just as you would find in North America, Costa Rica has private hospitals and doctors as well. One of the premier hospitals, CIMA Hospital, provides virtually all types of medical treatments, including surgery and even dental services. In addition to being Joint Commission International certified, this hospital is the only one in Central America with accreditation from the Department of Veterans Affairs. While CIMA Hospital is exceptional, Costa Rica has many public hospitals that also provide excellent care.
Healthcare in San Jose costs anywhere from 30 percent to 70 percent less than what you would pay in North America. Ultimately, you benefit from the same type and caliber of medical and dental care received in Canada and the United States, but for less money.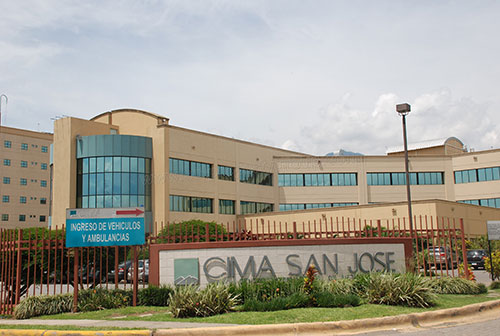 Helpful Information
Unless facing an emergency, some insurance providers in the United States will not cover medical treatments in Costa Rica. Because of that, a large number of expats rely on private insurance. One couple relies on Blue Cross in Costa Rica. The monthly premium of $462 is roughly 50 percent less than what they were paying in the US. As a bonus, their new coverage is better.
In addition to an already successful healthcare system, options are being researched to bring costs down even more. For instance, MediSmart is one program that works with Hospital Metropolitano, one of San Jose's private hospitals. For just a retainer that costs $17 a month, a couple will enjoy substantial savings. Instead of paying upwards of $50 for an office visit in the US, the retainer brings the rate down to just $14 to $17. Even the cost of a CT scan is dramatically affected, dropping from $800 in the US to $320 in Costa Rica.
Although there are tremendous benefits for expats, the country's healthcare system is also advantageous for tourists. Every year, roughly 40,000 tourists to Costa Rica seek medical attention. One tourist from Florida needed dental implants. However, instead of spending a fortune for the procedure in the US, he purchased an airline ticket to Costa Rica, had a top-quality procedure done, and saved $15,000. While in the country, this man took the opportunity to enjoy several national parks and beaches.
Article ID Number 9159
Are you into beautiful Costa Rica?
All interesting things you want to know about Costa Rica are right here in our newsletter! Enter your email and press "subscribe" button.