A New Era for Costa Rica Vacation Rentals
If you have any questions about property in Costa Rica, click here to contact our partner agent.click here to contact the listing agent.
Remember when the thought of renting a home or condo in Costa Rica was adventurous and unique? Go back 10-15 years ago and it was pretty uncommon for travelers to seek out a private property to rent out for their vacation, most instead sought out hotels and resorts, but that time has definitely changed.
Lead mostly by sites like VRBO, Airbnb, and Homeaway, travelers are now often turning to those sites first when planning their vacation in Costa Rica. And why wouldn't they? Often these properties are much more comfortable, provide much more space for larger groups, are affordable and provide for a more unique and cultural experience.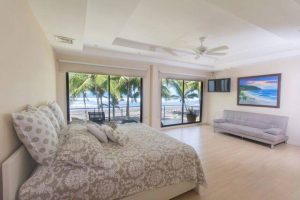 Travelers love it, they are happy, and many times don't turn back to hotel options. Property owners are just as happy, they are finding revenue streams for their vacation properties in Costa Rica and many prospective buyers are purchasing with the plan on renting their property on these sites.
Sounds perfect, everyone seems to be happy right? Well perhaps for now but since this is now such big business, it seems that competition has become quite fierce and I think you are about to see a big change in the vacation rental market.
Traditionally Costa Rica has had 3 different rates over the course of a year, high season, low season, and peak season. Rates might have changed slightly from year to year, but for the most part rates would fall into one of those three, and vacation rentals fell into that pricing category.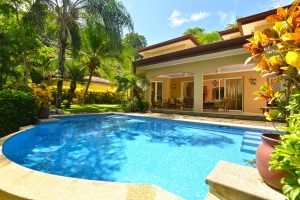 But as sites like vrbo and airbnb have become more saturated, owners and property managers are starting to be much more flexible and competitive with their rates, and the next move IS DYNAMIC PRICING. Dynamic pricing, also called real-time pricing, is an approach to setting a rate or cost that is highly flexible.
The goal of dynamic pricing to adjust prices on the fly in response to market demands. Changes are controlled by pricing bots, which are software agents that gather data and use algorithms to adjust pricing according to activity levels. Lots of activity means rates go up, little activity, then rates go down, pretty simple really.
Airlines work on dynamic pricing, and recently many professional sports teams are moving over to dynamic pricing, and now expect the vacation rental market to be next. In fact it has actually already started. Airbnb is the largest vacation rental company in the world, and while owners still have control of setting their own rates, Airbnb's software has suggestive rates which works entirely on that model.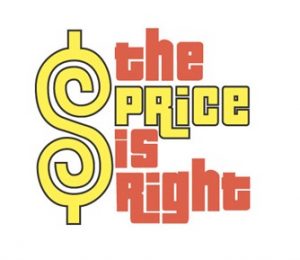 Vacasa, a large US based rental management company who recently began operations in Costa Rica also works on this model. If larger companies are turning to dynamic pricing then its just a matter of time till smaller groups and individual owners follow suit. It is going to be very interesting to see how it all plays out and how owners and property mangers adapt. Questions about Jaco Costa Rica real estate? Contact David Karr for more assistance.
Article ID Number 9172
[custom_script adID=165]
Are you into beautiful Costa Rica?
All interesting things you want to know about Costa Rica are right here in our newsletter! Enter your email and press "subscribe" button.