SOLD-8 Bedroom Surfside Hotel For Sale By Owner in Puntarenas Nets $10,000 Per Month – US$649,000. Owner financing is available to qualified buyers.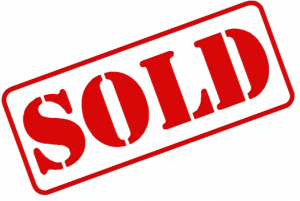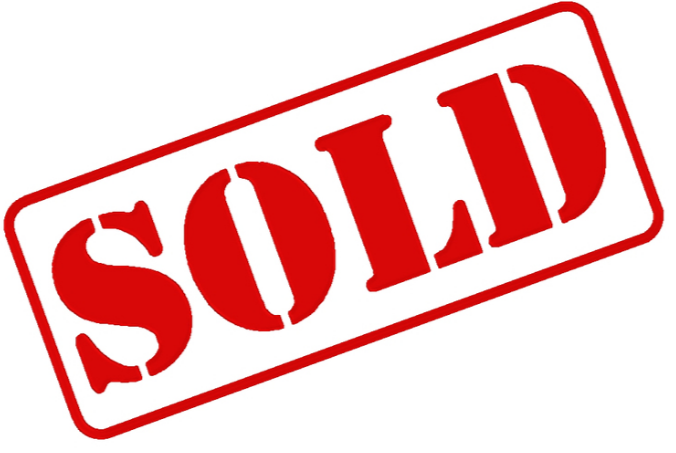 Built in 1996 this profitable two storey, concrete block hotel for sale is located on the beach road, Paseo de las Turistas in Puntarenas, about one kilometer west of the pier or 300 meters east of the point.
The Surfside Hotel is a quiet hotel on the beach overlooking the Pacific Ocean, mountains and islands of Nicoya. Within short walking distance to the ferries, cruise ships, bus station, casino, bars, restaurants and town for shopping.
The property includes two separate and adjoining lots which are being sold together. The first lot, where the 8 room hotel sits, is 546.45m2 where there is a 2 story building, laundry facility, caretakers quarters, maintenance room, storage room and poolside restroom.
The second lot is the parking area and garden which measures 751.12m2. This is often rented out for fiestas and children's parties and we can park up to 48 cars in addition to the tenants during local events. There is also a covered parking area with paver stones.
The local economy in Costa Rica and in Puntarenas is fairly strong and stable. Puntarenas has made some significant improvements recently where many roads have been repaved, we have built new skateboard parks and a new basketball park.
There are new break walls and service ramps on the beach with new parks on the southern end of the peninsula. There is also a new community center and very large community pool and there are plans to improve the ferry dock. This is all within three blocks of the hotel.
There is a fully fenced yard with coconut trees bordering the property and several other fruit trees.

There is a fresh water well, a 200 gallon reserve tank and a water pressure system which provides all units with hot water. All the hotel rooms are fully furnished with full private bath, a kitchenette and A/C. Some units also have a jacuzzi.
To help you and your guests cool off there is a 23'x14′ swimming pool with service building for pumps.
8 Bedroom Surfside Hotel For Sale By Owner in Puntarenas with Swimming Pool US$649,000. Owner financing is available to qualified buyers.
8 Room Puntarenas hotel for sale.
Situated on a 757.12m2 lot and the hotels sits on a 546.45m2 lot for a total of 1,303.57m2.
A permit to build up to 5 stories can be obtained so there is certainly room for expansion.
Newly renovated 23'x14′ swimming pool
New roof on main building 2 years ago.
This sale includes all furnishings in the hotel.
This sale includes the hotels' website.
New water tank and pool and water pumps.
The hotel typically enjoys an occupancy rate of around 78% over the entire year.
The owner currently earns $10,000+ per month after all expenses.
Owner financing is available to qualified buyers.
What I Will Miss Most…
Unfortunately my aging parents in the U.S. need my help so I must sell the hotel and return to the USA to take care of them but there are many things that I will miss about my home – here in Puntarenas.
The beach is so long and has such soft sand and I will miss running on it every morning. The waves are not huge but the continuous rhythm is like listening to your heartbeat and I will find it difficult to sleep elsewhere. The cool sea breezes that touch my skin softly and make me feel like I am alive.
The beautiful ocean views, which are framed by the mountains and islands are breathtaking. The calm, tranquil area, where all the neighbors call out your name with a big smile, when they see you. The children which frequent the hotel for coconuts and water after being on the beach. I will also miss the many friends I have made here, who are my repeat customers.
My beautiful garden which enlightens me and provides awesome fruits and of course, I will miss the very good revenue which the hotel has graciously provided to me.

PS. From Scott Oliver – Founder of WeLoveCostaRica.com: Here's part of the most recent email I received from Michael:

"We have been very busy here with the ongoing festival. We have about 2 more weeks of the festivities and then I can consider getting some sleep. I had to turn people away all night. Even though I have signs out front saying I have no vacancies they are desperate and still ring the bell."

What a great 'problem' to have eh?
[thrive_leads id='261603′]
Are you into beautiful Costa Rica?
All interesting things you want to know about Costa Rica are right here in our newsletter! Enter your email and press "subscribe" button.