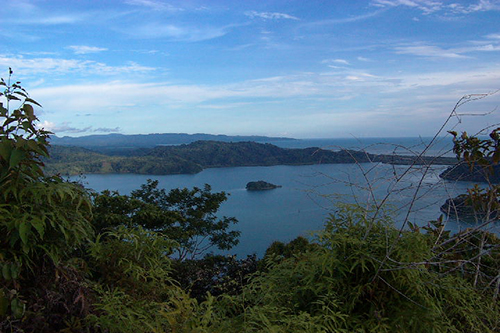 Aloha, Lovers of Costa Rica, I am moving to the southern zone of Costa Rica having lived on the Big Island of Hawaii for 30+ years. And I have been visiting Costa Rica for 20 years.
I am selling this uniquely beautiful property because I have found another place that is better suited for me personally. Looking for a new owner that will appreciate the beautiful nature and seclusion this land offers. The amazing proximity to town. And the National Park status that assures it staying in it's beautiful natural state.
The beautiful island property is 12 1/2 hectares, which is 30 acres, on the big Island of Golfito, also known as Huacas. The entire island has been made into a National Heritage Park. I have had this property for over 20 years, it has "usage rights", which is the same as a beach concession.
This is an ultimate property for someone who wants to get away from it all, yet only have a very short boat ride away from all the conveniences and amenities of a charming little town like Golfito.
A new luxury marina and boardwalk is under construction, which is sure to usher in a new era of prosperity into the area. This property starts at the top of the island encompassing the spring that feeds the main river on the island. It is on the Golfito side of the Island across and a bit south of the new marina.
This property would really be ideal for someone with a nice boat, the new Marina will provide everything a sailor could want. The bay of Golfito is a beautiful natural deep-water port. With the Panama Canal nearby a sailor could quickly and easily choose either Ocean.
This is a beautiful and extremely rare opportunity for the right person or environmental organization.
For more information about this property, please check out the website Love Golfito Costa Rica, we welcome your questions.
The Property Number For This Listing is 9099
30 Acre Island For Sale By Owner Property Located On The "Big Island of Golfito," Costa Rica US$160,000. This is a "usage rights" property.
We would always recommend that you have have your own attorney confirm that all is in order before you make a final offer for any land or home.
If you have a serious interest in buying this land for sale by owner, please email here and he will be happy to give you more information.
If you prefer to call the owner, Tim's phone number in US is (818) 200-3078 or you could call his friend Berni Campos in Costa Rica (506) 835-84949.