Home
/
Real Estate
/
Condos For Sale
/
SOLD-San Jose Luxury Penthouse Apartment For Sale – Altos de Nunciatura US$475,000. This Property Has Been Sold.
SOLD-San Jose Luxury Penthouse Apartment For Sale – Altos de Nunciatura US$475,000. This Property Has Been Sold.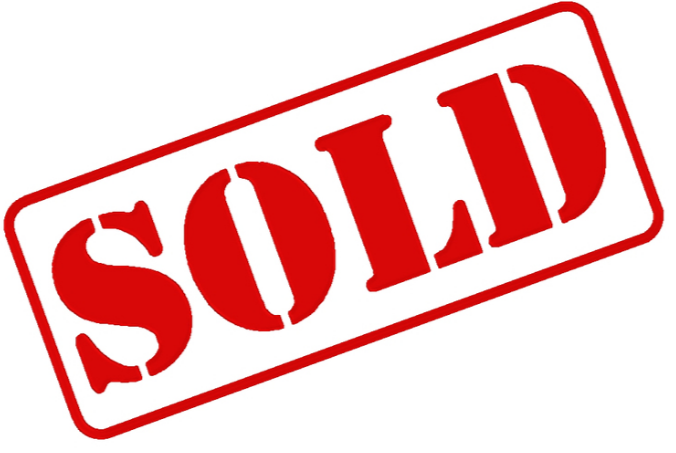 Completed in December 2008 Altos de Nunciatura is a magnificent ten story luxury apartment building situated opposite the well maintained Parque del Peru, minutes away from great stores and restaurants in the Rohrmoser area…
This Property Has Been Sold.

[custom_script adID=149]

The penthouses of two new, comparable luxury condos – 1: Le Parc (just completed and selling for more than US$3,000M2) and 2: Urbano Nunciatura (being finished now and selling for US$2,376M2) both located on Parque del Peru making this penthouse at under $2,145M2 in Altos de Nunciatura very affordable indeed.

In an article in the La Nacion newspaper 2nd February 2012 it states that: "For example the Mata Redonda district (around Parque La Sabana) is one of the most expensive, with the price per square meter of construction around $2,300."

Based on these averages, the 221.38M2 penthouse at Altos de Nunciatura – which is in a far quieter and more private location than the majority of buildings around Parque La Sabana – should be priced at US$509,174

Altos de Nunciatura is diagonal to the Nunciatura Apostólica (the Pope's residence in Costa Rica), only about 300 meters away from Parque La Sabana, surrounded by numerous diplomatic residences and the home of the ex-President of the Republic of Costa Rica.

It's hard to imagine a more convenient location and Altos de Nunciatura is built to the highest seismic standards and equipped with central air conditioning throughout.

Costa Rica Real Estate Investors Take Note:
The real estate market in many parts of Costa Rica has slowed down but luxury apartment buildings are still sprouting up around Parque la Sabana and Parque del Peru and we believe that investing in this area of San Jose has significant upside potential.

Altos de Nunciatura has two elevators for residents plus a larger freight elevator for deliveries and guests. Each apartment also owns a storage room and two underground parking spaces which are legally separate units.
Phenomenally convenient, upscale location.
The U.S. Embassy rents five apartments in this building.
24/7 Security
Next door to Peru Park and 250M from Sabana Park.
Next door to the Pope's residence in Costa Rica – the Nunciatura.
25 minutes San Jose International Airport.
Penthouse is owned in the name of a Costa Rica corporation.
The apartment has awesome water pressure.
This Property Has Been Sold.
The building has a massive power generator which most buildings simply don't have.
The building has a state of the art fire prevention system.
The penthouse has a whisper quiet, efficient and very affordable central A/C system.
This may sound strange living in an apartment building but this apartment is very private. The neighbours can't see you and you can't see them and you do not share walls with any neighbouring apartment.
Condominium Altos de Nunciatura has it's own Cigar Room, it's own gym and swimming pool.
You can walk to FreshMarkets (mini-supermarket) which is only 50M away, Pali supermarket is 300M away, AutoMercado is a ten minute walk, most major banks are less than 800M and there are dozens of restaurants less than 1,000M away.
The apartment is a 7 minute drive from Hospital CIMA which is probably the best hospital in Central America.
The first two floors are for parking only. The lower floor parking area has the massive power generator capable of powering the entire building during emergencies and the upper floor also has a well landscaped garden area with a heated swimming pool.

On the tenth floor you will find two luxurious penthouses with larger terrace facing northwest, on the southeast side of the building on the tenth floor is the private gym and a cigar room complete with pool table, all of which have magnificent city and mountain views.
The luxury penthouse which is for sale has 179.24M2 of living space (1,928 square feet which includes a beautiful terrace) plus two parking spaces (26.15M2) and a 15.99M2 bodega for a total of 221.38M2The developers behind Altos de Nunciatura are the Spanish/Costa Rican company Larsol with PIASA as the architects and engineers and the building was built by Volio & Trejos.
Monthly condo fees which include maintenance, security, swimming pool, gym, water and also comprehensive property insurance coverage is about US$530.
[custom_script adID=153]
This Property Has Been Sold.
San Jose Luxury Penthouse Apartment For Sale – US$475,000
If you are serious about buying a home, apartment or land in Santa Ana or Escazu, then please contact us using the simple form below:
[thrive_leads id='261603′]
Are you into beautiful Costa Rica?
All interesting things you want to know about Costa Rica are right here in our newsletter! Enter your email and press "subscribe" button.