Home
/
Real Estate
/
Costa Rica Realtors
/
Recommended Costa Rica Realtor Andrés Henfling. Ten reasons to hire Andrés Henfling as your Realtor in the Santa Ana & Escazu Areas.
Recommended Costa Rica Realtor Andrés Henfling. Ten reasons to hire Andrés Henfling as your Realtor in the Santa Ana & Escazu Areas.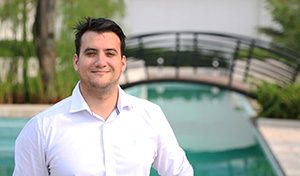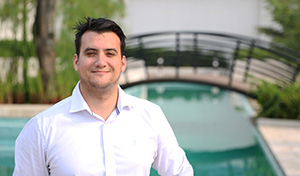 It is not as easy as you might think to find an honest, qualified and knowledgeable Realtor anywhere in Costa Rica and that also applies in the metropolitan areas of Escazu & Santa Ana.
Through this website, you will have learned that there are no qualifications, exams or regulatory requirements to become a 'real estate broker' in Costa Rica, literally anyone can print up a business card and call themselves a Costa Rica real estate broker.
Which means that when it comes to buying Escazu or Santa Ana real estate, your 'Realtor' in Costa Rica, your 'expert' may have zero qualifications or training in real estate, who wants to earn a commission selling you what could be an overpriced property…

Hiring A Realtor And Avoiding Problems in Costa Rica.So what can you do?

Research!

You must do your homework especially in areas like Escazu and Santa Ana where real estate is marketed so aggressively.

Now that's difficult on the internet because unless you are physically here in Costa Rica, you can't meet real estate brokers in Costa Rica 'face to face' and check them out… But we can!

So don't forget that through WeLoveCostaRica.com you have trusted friends in Costa Rica …
I've met real estate brokers who simply don't show up at all never mind at the appointed time, brokers that insist on showing me the kind of property that I have previously and specifically requested not to see and of course, quite a few scam artists who would have happily sold me property where various codes would have forbidden me to build a home even though they 'assured' me that I could.
So you do need to be careful!
There are also real estate brokers who do deals with the seller where they are told to sell the house for US$XXX and if they sell it for 20% over that price they keep the 20% as their 'bonus'… Plus their sales commission. This is called sobre precio or 'over-pricing' and thankfully it's not as common as it used to be…
That would mean that on a $200,000 home, it's possible that you could be paying $40,000 more out of your pocket than you should be paying and you probably would never know.

Doesn't sound like they would be working with your best interests at heart, eh?

So please allow me to tell how my extensive research since 1999 is going to help you save time, money and a boatload of headaches.

Apart from the fact that I have lived in about 14 different homes since 1999 living in Costa Rica (what can I say? I love 'change'), I have interviewed HUNDREDS of different real estate brokers over the telephone and met dozens and dozens of them …
What I have found is that some of the most successful real estate brokers in Costa Rica are so busy with their satisfied clients and their referrals that they do not need to advertise and many of them don't even have the time to put up and maintain a website!
It has taken me seventeen years to find the small group of truly expert real estate professionals that my investment clients work with and I live here.
But please don't misunderstand me! There are some terrific Realtors in this country and I certainly do not claim to know all of them but I do know most of them.
Costa Rica is a very big small country so you will find it impossible for one Realtor to be an 'expert' in all geographical areas however, when it comes to the area West of San José there is one young gentleman in particular I would recommend, Andrés Henfling…
Ten Reasons To Hire Andrés Henfling As YourRealtor in the Santa Ana & Escazu Areas?
When you hire Andrés, you are hiring a true real estate professional who will look out for your best interests.
You will find him to be honest, straightforward, trustworthy, hardworking and cheerful.
Andrés works very closely with us in helping our VIP Members find 'Gringo suitable' properties built by experienced developers with a proven track record of building quality real estate in Costa Rica.
Andrés will show you quality properties that you want to see and NOT waste your time by showing you properties that do not want to see.
Andrés is a qualified by the Costa Rica Real Estate Chamber (which is voluntary) trained and a very experienced real estate broker who will work diligently to find you what you want.
Andrés has superb personal references and you're reading another one here from me…
His full-time experience in the local real estate market means that he will help you find what you are looking for fast!
Having many satisfied corporate clients (we work with numerous multinationals) from all over the world, you 'know' that you're in good hands with Andrés Henfling.
You will never be kept waiting by Andrés, he is punctual to the minute and …
Even after you have moved Andrés will make himself available and willing to help you with recommendations for schools, churches, places to buy furniture and appliances etc… After all, he and I both want you to be a client for life!
Written by Scott Oliver, author of 1: How To Buy Costa Rica Real Estate Without Losing Your Camisa, 2: Costa Rica's Guide To Making Money Offshore and 3. ¿Cómo Comprar Bienes Raíces en Costa Rica, Sin Perder Su Camisa?
Recommended Costa Rica Realtor in Santa Ana & Escazu. Ten personal tips about Andrés Henfling
Article/Property ID Number 181
[custom_script adID=196]
Are you into beautiful Costa Rica?
All interesting things you want to know about Costa Rica are right here in our newsletter! Enter your email and press "subscribe" button.