Santa Ana – SolPark I, II & III
Following the 'sold-out' success of SolPark I and SolPark II, the developer is about to begin SolPark III with 52 single storey and two storey homes. The land hasn't even been cleared yet and the single storey homes are all sold out. How do we know that this is a reputable developer who has a proven track record of delivering quality homes in Costa Rica? My wife and I live in one of the homes built by this developer in their NaturaPark project (see this home here) and as real estate investors, we have invested our own hard-earned money in a single storey home in Dendera Lindora as well as a home in their Bosques de la Caraña project.Scott Oliver – Founder of WeLoveCostaRica.com and … Author of How To Buy Costa Rica Real Estate Without Losing Your Camisa.For more information about quality homes for sale in the cosmopolitan areas of Escazu and Santa Ana, please contact us by email using the simple form below: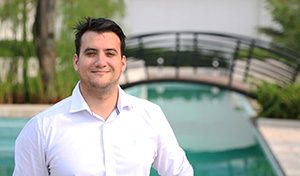 Through this website, you will have learned that there are no qualifications, exams or regulatory requirements to become a 'real estate broker' in Costa Rica so anyone can print a business card and call themselves a broker.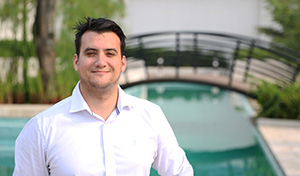 Even after the sale has been made and long after the commission cheques have been cashed, Andres works closely with his clients, helping them to …
Our first question comes from Andrea F. who lives with her husband and young son in Chicago and she asks: "What is the best way to compare the prices of the homes in condominiums in Santa Ana that we are thinking of buying?"