DEPARTMENTS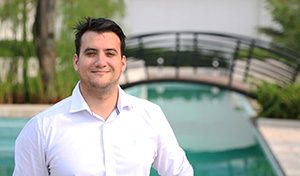 Through this website, you will have learned that there are no qualifications, exams or regulatory requirements to become a 'real estate broker' in Costa Rica so anyone can print a business card and call themselves a broker.
Thanks to our friends at La Nación it's now easier than ever to find out the price of the new car you want to buy in Costa Rica.
For years now Costa Rica has been one of the world's premier "eco" tourism, and retirement destination spots. More people are coming here every year to experience the warm sunny climate, friendly culture, beautiful beaches, rain forests and mountains.
Its a known fact that the weather is generally less predictable on the Caribbean Coast, although we have no lack of sunshine with over 300+ sunny days a year, but in September and October…
For the most part I consider television, an intrusive, insidious and deadly intellectual cancer and have not regularly watched it for over a decade but we do rent movies once in a while…
It's tart, it's smoky and it's slightly sweet. And — just ask any Costa Rican — it's good on pretty much everything. I'm talking of course about Salsa Lizano, perhaps Costa Rica's greatest culinary sensation.
The healthiest and happiest people on the planet live right here in Costa Rica. No… Ponce De Leon did not eventually find his elusive …
I glance down the beach and see many have already laid their eggs in the sand. Some are dragging their exhausted bodies back to the sea; each step a struggle, their bodies not designed to maneuver in this terrain.
Atenas Costa Rica in rainy season transforms into a lush green paradise with plenty of fun things to do: waterfalls, natural swimming pools, coffee tours and more.
The famous "Arribada" or arrival, is a must-see event. It's truly an event that leaves you in awe. There is something magical about seeing the massive arrival of the Olive Ridley turtles to Ostional Beach scurrying in desperation to lay their eggs and then head back off to sea as quickly as they arrived… in a flash.